This decade was a great one for genre films. If anything, it could be remembered as the decade that fantasy/sci-fi/action films really grew up. Of course, Peter Jackson created the critically and commercially successful "Lord of the Rings" trilogy, capping it all off with the first Best Picture win for a fantasy movie ever in 2004. Looking back at the best films from 2000 – 2009, there are plenty of films that creatively combined genre elements to reach a higher cinematic truth.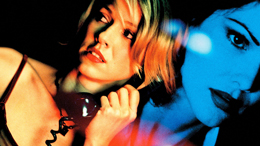 It was extremely hard to pick just 10. Impossible, even. That's why I have 20 runners-up. Then we get to the list and right off the bat, I'm cheating. This list is really a Top 11, but I grouped the first two together by director. Take your pick which one is which. Most of all, enjoy this list of the best movies of the decade.
20 Runners-up: "Mulholland Dr." (2001),"24 Hour Party People" (2002), "Inglourious Basterds" (2009), "The Pianist" (2002), "American Splendor" (2003), "Pan's Labyrinth" a.k.a. "El Laberinto del Fauno" (2006), "Road to Perdition" (2002), "Spider-Man 2" (2004), "Moulin Rouge!" (2001), "Crouching Tiger, Hidden Dragon" (2000), "Dancer in the Dark" (2000), "Ghost World" (2001), "Fahrenheit 9/11" (2004), "The Dark Knight" (2008), "Knocked Up" (2007), "City of God" a.k.a. "Cidade de Deus" (2003), "The Diving Bell and the Butterfly" (2007), "X2: X-Men United" (2003), "Synecdoche, New York" (2008), and "Borat: Cultural Learnings of America for Make Benefit Glorious Nation of Kazakhstan" (2006).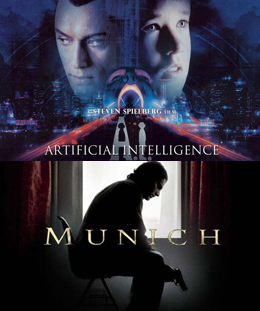 10. Munich (2005) and A.I. Artificial Intelligence (2002)
Steven Spielberg made both of these soul-shaking films in the first half of the decade. Not bad. "Munich" is set in the early 1970s, but grapples with the still unsolvable Israeli/Palestinian conflict. Rather than give us a civics lecture (like Robert Redford in "Lions for Lambs" or Paul Haggis' overwrought "Crash," which unforgivably beat "Munich" for Best Picture), Spielberg uses his skill at concocting thrillers to put the viewer under severe duress along with Eric Bana and his conscience-stricken team of Israeli assassins as they violently avenge the 1972 Munich Olympics massacre. Concurrently, he challenges the viewer to weigh the human consequences of an escalating terrorist war. "Munich" is mature, thought-provoking work from a director who, despite complicated turmoil from his own political/religious camp, is not afraid to wear his heart on his sleeve. With "A.I.," Spielberg put the viewer in another pair of unlikely shoes—those of a robot boy (Haley Joel Osment) programmed to give unconditional love. Spielberg finished an ambitious project that was originally started by Stanley Kubrick, plumbing the depths of despair and joy all in the same picture. "A.I." was marketed as a summer blockbuster, but remains a rumination on the lengths at which people will go to counter a devastating loss. The tricky (and often misunderstood) ending theorizes that trying to remedy the situation with technology could result in heartbreak a million fold.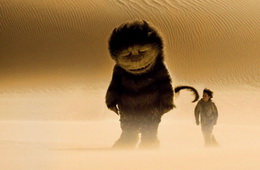 9. Where the Wild Things Are (2009)
Spike Jonze's adaptation of the controversial Maurice Sendak children's book turned out to be—guess what?—controversial. Jonze and co-writer Dave Eggers re-imagined the mysterious "wild things" as tightly wound balls of insecurity and brought them to life with a combination of giant furry costumes, wonderful computer-generated facial expressions, and expressive voicework. After lashing out as his mother and sister, 9-year old Max spends his time on the island confronting his own feelings and doing some growing up of his own, especially after realizing how hard it is to be a leader. While they may not understand the storytelling devices used in the movie, children will understand the raw emotion and relate to a kid who's just trying to figure out the world he lives in. Also—parents, be warned: There are some moments that may frighten small children, just like other classic children's movies such as "Bambi" and "The Wizard of Oz."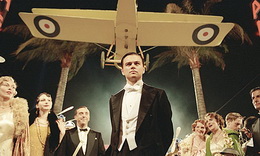 8. The Aviator (2004)
Martin Scorsese's detailed and epic biopic of Howard Hughes' early years in Hollywood is a love letter to a real maverick (Let's take that word back!) and the early go-for-broke spirit of cinema. The movie is filled with all the glitz and glamour of Tinseltown in its heyday, but profiles a larger-than-life public figure whose daring and confidence were soon to be destroyed completely by mental illness. Leonardo DiCaprio is so restrained and natural as Hughes that it's easy to overlook the magnitude of this performance—the actor is in virtually every scene in the two-and-a-half hour film and undergoes a thorough transformation. Cate Blanchett earned a well-deserved Oscar for channeling screen legend Katherine Hepburn, and Scorsese is at the top of his game, juggling one historic event after another while keeping the story rooted in Hughes' growing alienation. The elaborate look of the film changes slightly to match the decade of filmmaking that the scenes take place in, but it's that personal focus that gives "The Aviator" an emotional wallop that's quite unexpected.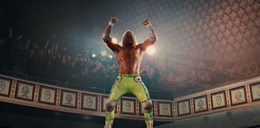 7. The Wrestler (2008)
Here's a film that hinges on the authenticity of its main character even more than "The Aviator." Since director Darren Aronofsky went for an ultra-realistic narrative style with point-of-view camerawork, the actor who played pro wrestler and 80s has-been Randy "The Ram" Robinson had to be thoroughly convincing. Luckily, the director won his fight to cast an 80s has-been in his own right: actor Mickey Rourke. The result was one of the most poignant films of the last 10 years, even if it does revolve around a big guy in green tights who gets beat up for a living. "The Wrestler" chronicles his attempts to connect with a single-mom stripper (Marisa Tomei) and his struggle to come to terms with his wreck of a life. Rourke makes "The Ram" eminently likable, and his formidable charisma also results in some unexpectedly funny and tender moments as well. "The Wrestler" comes with all Rourke's hard-scrabble emotional baggage, and it feels so real, it doesn't even look like acting.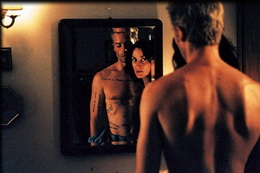 6. Memento (2000)
How often does a thriller come along that feels like a reinvention of the genre? Apparently, the answer is no more than once a decade. Before he reinvigorated the superhero movie as a serious crime drama in "The Dark Knight," Christopher Nolan helmed this ingenious low-budget head-spinner about Leonard Shelby (Guy Pearce), a man who is trying to solve the murder of his wife but has no short-term memory. In order to similarly handicap the audience, Nolan tells Leonard's story in reverse-order 10-minute snippets while also advancing a flashback memory chronologically. Believe it or not, for all its structural gimmickry, "Memento" delivers in spades. Nolan exploits the idea for suspense, mystery, and (in one memorable scene) laughs—but he also does something else. He explores the ultimate reason for memory's existence and how it relates to our identity as human beings. Another movie on this list has similar ideas about memory and its significance, but arrives at them in a completely different way. (See #1.)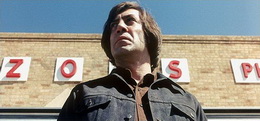 5. No Country for Old Men (2007)
Joel and Ethan Coen return to the familiar theme of chaos in the universe with a film that's both a white-knuckle suspense movie and an existential discourse. Adapting Cormac McCarthy's novel, the Coens and expert cinematographer Roger Deakins use the widescreen pallet of the Old West as a backdrop to sustain a pit-in-your-stomach feeling of unpredictable dread. Tommy Lee Jones' philosophical musings anchor the film as he searches for meaning in life through the actions of his father and Texas lawmen of the past. Enter Javier Bardem's pageboy from Hell—Anton Chigurh—who besides being the scariest movie character since Hannibal Lecter, also represents the whole of that uncaring universe. When the plot goes off the rails towards the end, it is nothing less than the destruction of the suspense movie. There is no final showdown. The main character is dispatched offscreen, and it throws the audience off completely. Don't worry. Jones' Sheriff Bell is confused too, and the only thing he can do is stick to the code of justice that he's familiar with. It's that uncertainty that drives the entire movie.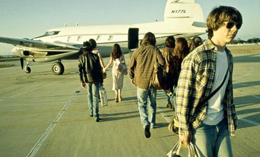 4. Almost Famous (2000)
Whenever I need to explain to someone my fanatical devotion to all things rock n' roll, I lend them my copy of "Untitled," the extended-length DVD version of Cameron Crowe's semi-autobiographical masterpiece "Almost Famous." Set in the 70s, the film is brimming to the top with perfectly realized period detail and authenticity, but its story is timeless. A budding teenage rock journalist (Patrick Fugit) learns some hard truths about friendship, loyalty, and being true to oneself when he goes on the road with Stillwater, a "midlevel band struggling with their own limitations in the harsh face of stardom." Crowe received a richly deserved Oscar for the ambitious screenplay—which contains some of the funniest, smartest, and most quotable lines of any movie in recent memory—and elucidates the both blissful transcendence and pitiful ironies of rock n' roll. Let's not forget the actors who round out the movie's amazing ensemble: Philip Seymour Hoffman, Kate Hudson, Jason Lee, Frances McDormand, Billy Crudup, Zooey Deschanel, Anna Paquin, Noah Taylor, and Fairuza Balk. Plus, a first: Even Jimmy Fallon is great in this movie.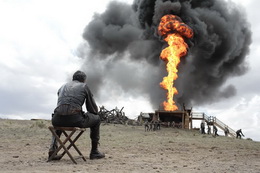 3. There Will Be Blood (2007)
From the first "silent" reel of Paul Thomas Anderson's epic paean to corrupted American ambition, "There Will Be Blood" is a uniquely gripping experience. Anchored by an Oscar winning tour-de-force performance from Daniel Day-Lewis as turn-of-the-century oilman Daniel Plainview, the film is a disturbing and darkly funny portrait of a man who slowly and completely loses his humanity. Plainview's cutthroat competitiveness and inability to feel anything for other human beings makes for an uncompromisingly bleak vision. The aesthetically-pleasing factor comes from director of photography (and Oscar winner) Robert Elswit, whose gorgeous 35mm cinematography makes the sprawling desert and spurting oil rigs come alive. "There Will Be Blood" is also shot with enough "magic hour" natural light to rival even Terrence Malick's famously ethereal "Days of Heaven." Anderson's script explores and sometimes celebrates (in its own twisted way) the unchecked ambition of extraordinary men. When Plainview's insatiable greed meets the driven appetite of a young preacher (Paul Dano), it brings out the worst in both men and sets up a classic conflict of the ages.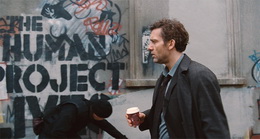 2. Children of Men (2006)
Alfonso Cuaron's stirring sci-fi drama has in spades what many of its contemporaries lack—a sense of immediacy. This comes partly from an apocalyptic setting that's 20 years in the future but doesn't seem too far from today. It's also because it sports the most visceral action scenes in years. Cuaron's single-take, single-camera point of view during two remarkable sequences keep the audience rooted in the urgency of the crisis while the film's setting keeps the audience thinking about today. The human race's sudden, unexplained infertility is the device used to plunge the world into chaos, but it's just a more aggressive extension of modern issues. Clive Owen is the perfect modern hero—a cynical, emotionally bruised man who must rise to the occasion when a huge responsibility comes out of nowhere. A shell-shocked former political activist, Owen's Theo carries the burden with the rugged determination of someone who hasn't had a reason to live in years. It may have been filmed during a time of political upheaval, but with new worldwide economic and environmental directions being plotted every day, Cuaron's exceptional piece of pure cinema is a timely plea for rational thought and hope against all odds.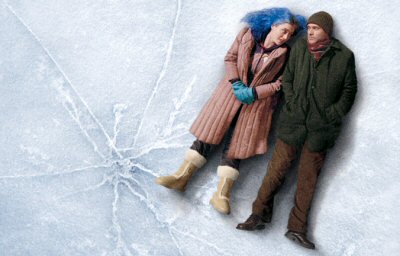 1. Eternal Sunshine of the Spotless Mind (2004)
Director Michel Gondry and screenwriter Charlie Kaufman collaborated to put together that rare film that fits easily into no genre and intrigues both the mind and the soul. Repeated viewings only increase the notion that this movie is an undisputed classic. Through a broken-up couple that wants to "erase" each other from their memories, the film poses many questions about love, fate, and memory while teasing the viewer with a narrative that gives new meaning to the word "fractured." The most impressive part? It all makes clear emotional sense. Jim Carrey and Kate Winslet are the perfect complicated couple—they fight just as much as they love, experiencing the highs and lows of their time together. "Eternal Sunshine of the Spotless Mind" reminds us that even the bad memories are key to our very sense of being. As Carrey struggles to regain his memories, they disappear before our very eyes with unmatched creativity. Gondry's endless bag of lo-fi visual tricks is right in line with the idea that a mechanical device the shape of a carburetor could suck the memories related to one person right out of your head forever. But don't let the inventive special effects fool you. "Eternal Sunshine of the Spotless Mind" is as honest and true an examination as you'll ever get about the intricacies of romantic companionship, and it is the best film of the decade.