This Saturday sees the release of the documentary Last Shop Standing: The Rise, Fall and Rebirth of the Independent Record Shop via Blue Hippo Media. This film is the official film of this year's Record Store Day, an annual event conceived of "as a way to celebrate and spread the word about the unique culture surrounding […] independently owned record stores."
The film is a journey through the rise and fall of the record shop in the U.K., featuring interviews with shop-qwners and industry luminaries like Paul Weller and Billy Bragg. It begins when these shops were the place to be, and the place to learn about music from knowledgable employees. It traces the growth of the independent label and the record shops' role in nurturing that means of music production. Correspondingly, it also follows the ascendant ridiculousness of major labels, gaming the system with free product and tactics intended to garner a few more spots on the charts.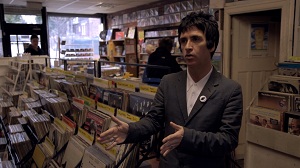 Inevitably, file-sharing rears its ugly head and everything goes to hell. There are some depressing shots and statistics which speak of the utter bleakness of not having a place nearby to get your musical fix. Then Record Store Day appears like a white knight and things start to make a comeback. Last Shop Standing might be a little overly quick, in terms of its timeline, and unfamiliar to those more acquainted with the British music scene of weekly music rags and Top of the Pops and the like, but as anyone who's ever had the joy of knowing someone who can recommend and guide, the film is a joy.
Surprisingly, the musicians who speak are less interesting than the shop owners. These dyed-in-the-wool record hounds know their shops intimately, and many have stories going back decades that will make your sides ache. However, for pure love and joy, former Smiths guitarist Johnny Marr ought to be next year's Record Store Day ambassador. His words are almost evangelical in terms of how glowingly he speaks of his time in the shops.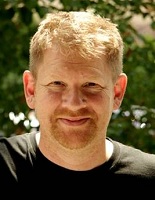 Director Pip Piper was kind enough to speak with us via e-mail to answer some questions about Last Shop Standing in advance of this Saturday's Record Store Day release.
Nick Spacek: What did these shops offer?
Pip Piper: They offer a haven for musical culture, a place to look listen and learn, a tactile place that connects you to the physical formats for music,
Nick: Where was the most fun to shoot?
Pip: All the shops were just great, very eclectic … can't pinpoint one, but enjoyed every day on shoot and bought way too much music!
Nick: Did you discover anything while shooting — spend your time doing any digging?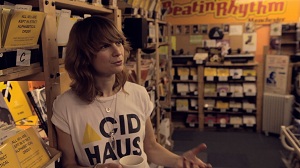 Pip: Yep. Discovered loads about the history of the music industry, as well as the passion and determination of record shop owners. Where we could, we all spent time digging around for music … well, it would've been impolite not to have! Also, found a decent copy of the triple live original Woodstock album on vinyl.
Nick: Seriously — they sell CDs in U.K. supermarkets?
Pip: Yep, but its not serious … well, it was when they did it loads and it trashed record shops but they seem to have lost interest and it was never "serious" music…Richard Hawley puts it best: "You're never going to discover Captain Beefheart or the Velvet Underground in Tesco's."
Nick: The current number of U.K. record shops is 10% of what there were 25-30 years ago. What are the shops that survive doing right?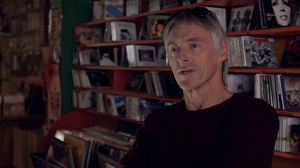 Pip: Well it was 2000+ in the mid '90s and down to under 300 by 2005 … but it has been increasing again: the ones that have survived and are thriving have diversified, have loads of local bands playing, are excellent in a certain niche, do great coffee, sell vinyl, participate in RSD, are very friendly … and lots more.
Nick: The decline of vinyl seems to be calculated by the record companies. Is this specious, or was it ever confirmed by anyone?
Pip: Well, from my point of view — and it's in the film, I think — it was artificially engineered to herald in the CD but there are different opinions.
Nick: Apropos of nothing — Johnny Marr was amazingly rhapsodic regarding record shops. Almost lyrical, even. Did you have any inkling he'd be so spot-on?
Pip: I knew he would be articulate but boy, he's a legend and was a true gent on the shoot … a very special couple of hours in his presence. We've got a 25 minute interview with him in the new Last Shop Standing Deluxe DVD out on Record Store Day — April 20 in indie record shops across the world.