Our Top 10 list today comes from Will Dawson, whose Top 10 Worst James Bond Flicks list still generates lots of comments. J.D. and I both did a Top 10 list of that rare thing—the successful sequel—a while back (Eric's Top 10 Best Sequels & J.D.'s Top 10 Best Sequels), and Will is looking at the other side of the coin today. We even had blogger Andrew Reed write a list of Top 10 Unfairly Maligned Sequels, in which he sticks up for one of the movies on Will's list! If you'd like to contribute a Top 10 list of your own, send it to eric@scene-stealers.com. Here's Will:
The sequel has been one of Hollywood's most time honored inventions. However, in recent years, due to the fact that Hollywood has been running out of ideas, the sequel has come to represent a kind of dread to how bad it will be and makes people wonder "Why the hell did they make a sequel to that?" Anyway, here is a list of the 10 Worst Sequels of all time, which will make you wonder, "Why the hell did they make a sequel to that?"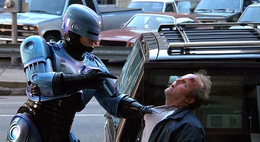 10. Robocop 2 (1990)
To tell you the truth, I kind of do appreciate "Robocop 2" for its sincere camp value, and the movie is really campy. Such plot devices as Robocop talking about the merits of good hygiene, a 10-year-old drug dealer that swears like a sailor, and a little-league baseball team that rob a TV store all come to mind. However, these reasons are exactly why the movie is so bad to begin with. The first "Robocop" was an effective satire about law enforcement and what it meant to be human, while this one tries to be serious a criminal drama but ends up becoming an unintentional comedy with the clichéd message "Crime doesn't pay…especially if you mess with Robocop."
Cain: You Want Me?
Robocop: Dead or alive.
Cain: One of us must die.
Robocop: Alright, dead then.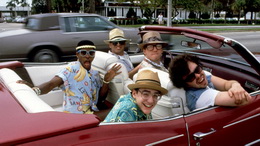 9. Revenge of the Nerds 2: Nerds In Paradise (1987)
Taking off from the classic film "Revenge of the Nerds", the writers decided to put the nerds in sunny Ft. Lauderdale, Fla., where they run into the same old enemies and engage in the same old sex-jinks. Although I do admire the producers for bringing back some of the original cast (unlike other movies on this list), the movie is a just rehash of the first one with the notable exceptions that the nerds are in "paradise" as it were, and Anthony Edwards has less of a role. Anyway, haven't the nerds already gotten revenge in the first movie? Did they really need to get revenge in the second one? Oh well…..
Booger: Excuse me, miss. I just want you to know that I don't intend to sleep with another woman until I'm back here in your arms with my head resting between your creamy thighs.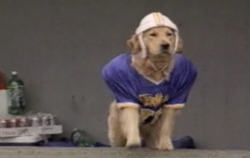 8. Air Bud 2: Golden Receiver (1998)
Oh man, I just wanted to write "The dog plays football!!!!!" and just get it over with, but I'll delve into the mess that is "Air Bud 2.". Basically Air Bud's owner is on a football team that sucks so they enlist the help of Air Bud to play football, and it turns out Air Bud is super good at football. Beside the fact that non-humans cannot play high school football because it is against the rules, AIR BUD IS A FUCKING DOG AND HE DOESN'T HAVE FUCKING HANDS, thereby he CAN'T CATCH THE FOOTBALL!!!! And don't give me this crap about how he catches it through his helmet with his mouth–if Air Bud was a real dog that did that in real life, the force and speed of the ball landing in Air Bud's mouth would make Air Bud's neck snap or break his teeth. Did I also mention that the dog plays football?
Coach: I'll tell you one thing boys, that ain't no golden retriever….that is a golden receiver!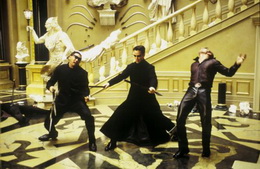 7. The Matrix Reloaded (2003)
Oh man, I remember when the hype for this was so big in high school and I remember being really pissed off when I didn't see it in theaters, but anyway I rented it on DVD and I thought "Well … that sucked." "The Matrix Reloaded" has a lot of problems that I'll sum up in a few details: convoluted plot, bad dialogue, over-reliance on special effects, one of the worst sex scene/montages in film history, too much techno music, too much philosophy, and too much Keanu Reeves. Especially too much Keanu Reeves.
Morpheus: Tonight, let us shake this cave!!!!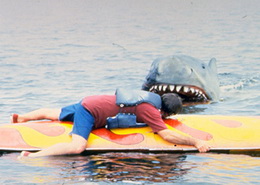 6. Jaws 2 (1978)
After the colossal success that was "Jaws," I suppose you had to make a sequel to it, and although this movie has one of the best taglines in film history ("Just when you thought it was safe to go back in the water …"), it still is one of the worst sequels of all time. The shock factor of the shark scenes have become cliché by this point and the emphasis on the film was focused on Chief Brody's stupid brat kids who get stranded in a sailboat whilst the shark encircles them. This makes the viewer root for the shark to eat said brat kids. You also hope that the spirit of Robert Shaw as Quint the Shark Hunter is going to show up to give Brody some spiritual advice, but he does not, which leaves the viewer with this mess of a film. I guess the reason why "Jaws 2" isn't as fairly maligned as it should be is because of the horrendous films that followed in the series: "Jaws 3-D" and "Jaws: The Revenge."
Chief Brody: (to the shark) Alright, you big bastard! Come on! I've got something for ya' now! That's it! Attaboy, come on! Right over here!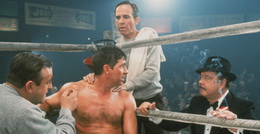 5. The Sting II (1983)
OK, here is a list of how to make your sequel automatically suck: release your it 10 years after the first film, don't get any of the original cast members back, and think that just because it shares a title with one of the most beloved films of all time, people will go to the theater. Well guess what? "The Sting 2" is guilty of all of these things and it sucks. In a bit of puzzling casting, Paul Newman and Robert Redford (who were perfect in the original) are replaced by Jackie Gleason and Mac Davis. Even Robert Shaw is replaced by Oliver Reed. (It appears that the producers decided to cast the next hardest-drinking actor behind Robert Shaw, who had died of drinking by that time.) Also, why would you try and sting the same person again that you did in the first one? Wouldn't you think that the "stingee" would notice that these were the same guys who were conning him from the first movie? Unfortunately, the film still shows up on cable every now and again, so beware.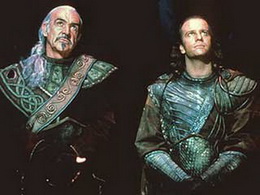 4. Highlander 2: The Quickening (1991)
Ok, so in the original "Highlander," Connor MacLeod (Christopher Lambert) is an immortal who wins the prize of being the top immortal by cutting off the Kurgan's head and becomes mortal and goes off and lives with his love interest. In "Highlander 2," it turns out that the immortals are all from a distant planet that neither of them can remember and that MacLeod was not the one who won the prize and, in fact, there are other immortals about ready to fight MacLeod to win it. Combine this with bad special effects (even for the time), the fact that Sean Connery returns after his character was killed in "Highlander," and an absurd plot line about the Ozone layer depleting (hey, at least it was prophetic), and you have "Highlander 2": a giant colossal piece of crap. Russell Mulcahy (the first film's director and this film's director) walked out of the premiere and put together a new cut of the film called The Renegade Version, which basically got rid of all the elements about immortals being from space….but even The Renegade Version is still crap. This quote basically sums up the entire film:
Louise Marcus: Okay, now let me just see if I can get this straight. You come from another planet, and you're mortal there, but you're immortal here until you kill all the guys from there who have come here … and then you're mortal here … unless you go back there, or some more guys from there came here, in which case you become immortal here … again.
Connor MacLeod: Something like that.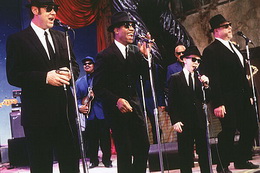 3. Blues Brothers 2000 (1998)
Ok, I'll give Dan Aykroyd and John Landis some credit, at least they wanted to press on with the characters and take the series in a new direction, but it's hard to do it when two of the most iconic actors in the series are dead. Seriously, this film is so unfunny that you would rather have a pineapple violently inserted up your nose then having to sit through just a minute of this movie. The sad part about this is that it appears as though Aykroyd was hoping that this would hopefully restart the series, but there's just one problem: The Blues Brothers are not The Blues Brothers without John Belushi or Cab Calloway and trying to move on without them was a horrible mistake.
Elwood: Uh, ma'am, we're the Blues Brothers. We do blues, rhythm & blues, jazz, funk, soul. We can handle rock, pop, country, heavy metal, fusion, hip hop, rap, Motown, operetta, show tunes. In fact, we've even been called upon, on occasion, to do a polka! However Caribbean is a type of music, I regret to say, which has not been, is simply not, nor will ever be a part of this band's repertoire.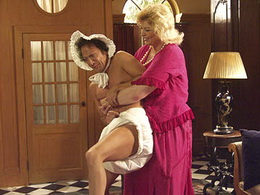 2. Deuce Bigalow: European Gigolo (2005)
The first "Deuce Bigalow" wasn't going to rewrite film history, but at least it was mindless entertainment for an hour and 40 minutes with some good scenes. This movie, however, is terrible. The script appears to be written by a bunch of hormonally crazed 15-year-olds who don't know anything about sex. The stereotypes are rampant and typical (woman from Chernobyl has penis for a nose, Dutch people are portrayed smoking weed, etc.), and the fact that this is a Rob Schneider movie make this film absolutely one of the worst movies I have ever seen. If you ever want your significant other to break up with you, plop this in the DVD player and watch.
Heinz Himmler: I am Heinz Hummer. I'm the gigolo with the most below. Okay? I can give you a Filthy Lopez like you never had before. I could give you a Cambodian Creamsicle… that will make you scream all night. Okay? But not now because I'm busy. So leave me alone, bitch.
1. Caddyshack 2 (1988)
Oh god, this movie is quite possibly the worst movie I've ever seen. Every committable offense you could make in a sequel is made: No original cast members (with the exception of Chevy Chase, who basically took the money and ran), a bad script, and the fact that none of the cast members appear to be interested at all make this film so very horrid. Jackie Mason, Robert Stack, and Dan Aykroyd are poor substitutes for Rodney Dangerfield, Ted Knight, and Bill Murray–and you know you have a problem when this movie is rated PG, and the gopher is the most compelling character. Now, excuse me while I put in the original "Caddyshack" and try and forget about "Caddyshack 2."
Capt. Tom Everett: If I pull the arrow out, will you p-please s-suck out the poison?
Ty Webb: Let me get this straight. You pull it out, I suck. Is there any money in it for me?