Lists of the Top 10 Thanksgiving Movies don't seem to change much year to year.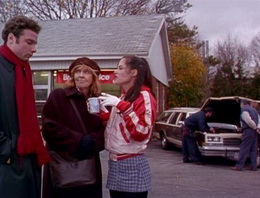 That's because there isn't really a big glut of Thanksgiving movies getting made in Hollywood. It's been four years since I wrote what I think is the definitive list of the Top 10 Thanksgiving Movies.
The thing is, I still haven't seen Jodi Foster's Home for the Holidays.
I know, I know. Sacrilege. There's this big cult that's grown up around that movie or something and its threatening to become a cultural force to be reckoned with, kind of like that sad, half-entertaining, half-abominable Christmas movie National Lampoon's Christmas Vacation. (Ugh, don't get me started on that one. We "settle" a lot and ask so little of our movies sometimes…)
So to some people, Home for the Holidays will be a glaring omission. (To others, they'll be sad I didn't include the 1972 killer-turkey movie Blood Freak or Thankskilling, but that's another story.)
Anyway, the reason I'm writing this blog post about the best Thanksgiving movies ever is because I wanted to modify my Top 10 Thanksgiving Movies list, but couldn't. There's no reason to.
The idea behind this perfect movie list was to combine some films that give you: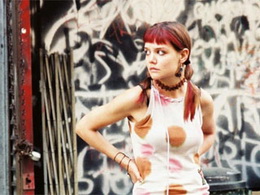 1. The traditional warm family feeling you get from Thanksgiving …
with some films that
2. Make you feel weird and uncomfortable to be around your family (like most of us do on Thanksgiving) …
and
3. Include the really fantastic movies that do both of those at the same time.
Oh yeah, and don't forget the sickest, funniest Thanksgiving-related movie I've ever seen, courtesy a filmmaker who I rarely like. (See the short film featured in #6.)
Anyway, I'm pretty proud of this Top 10 Thanksgiving Movies list, so rather than re-publishing it, I'm just linking a whole bunch to it in this new article.
Enjoy and have a Happy Turkey Day!