Done!  Yes, three and a half weeks on, and the 39th annual Seattle International Film Festival is finally in the books.  Frequent visitors to Scene-Stealers these last couple of weeks likely noticed a slew of reviews for films playing at the festival, and might have been even more surprised to see so many positive remarks, yet the evidence bore it out: this was one hell of a year for cinema at SIFF!  Today's list represents the best of what this particular reviewer took in during the festival, which included thirty full length features (and a handful of others that were playing at Sundance back in January).  The movies listed today represent a healthy smattering of pictures that fall into both the foreign and domestic categories, and is a tribute to the true nature of SIFF as an international forum for quality filmmaking.  Just as a quick heads up, full reviews will be out shortly for #4 and #5 entrants Our Nixon and We Steal Secrets (to coincide with their general release).  Also, special mention should go to Papadopoulus and Sons and Last I Heard, two films that might have easily sneaked into the #10 spot had this next flick not wielded the heavy influence of a David Sedaris foundation…
10. C.O.G.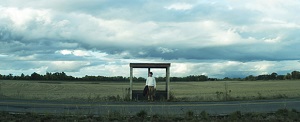 The story of a recently minted Yale grad. looking for a taste of the genuine American experience, C.O.G. has its funny moments, not to mention a few unexpected twists: all of which combine to make an enjoyably original picture.  The SIFF jury thought so as well, for C.O.G. walked away with their Grand Prize for Best New American Film this year.  Taken as a whole, the film is quite simple.  It follows Samuel (Jonathan Groff) through a series of attempts to find out who he truly is away from the comfortable confines of his east coast, collegiate life.  Samuel's journey in the film is about his willingness to cast off the pretentions of his former existence so that he might embrace what working-class living can teach him.  Unwilling at first to so much as remove his Yale sweater, one that clearly identifies Samuel as an intellectual, Samuel eventually learns a few lessons about humility, and life on the other side.
9. Wish You Were Here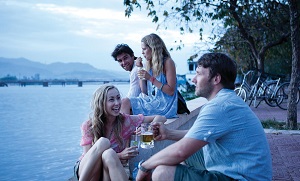 What initially tastes like an Australian retread of the woefully bad late-90's Asian-vacation flops like Brokedown Palace and Return to Paradise quickly evolves into a taut, well-paced film about guilt, shame, pride, and fear.  Darcy-Smith's film, Wish You Were Here, unspools slowly, like the line of a patient fisherman, and gives the audience only what slack it needs to keep swimming.  Small bits of information tumble out of the flashbacks that come in splashes throughout the film, and work in concert with the increasingly desperate state Dave (Joel Edgerton) finds himself in as the picture progresses.  The development of each character is just as fascinating as the revelation of what happened during the night in question, and the unraveling of the "Jeremy mystery."  This one's a real treat for fans of good drama and suspense, and is yet another gem in the crown of the increasingly popular Aussie, Edgerton (Zero Dark Thirty, The Great Gatsby, et al).
8. Fuck Up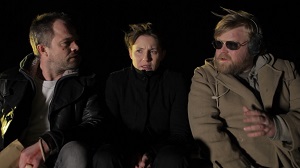 While audiences have seen some version of this movie before, what with the lost drugs/cash, the vengeful mobsters, and the friends looking to make everything right: Fuck Up somehow manages to give this formulaic clap-trap a fresh voice.  Primarily a crime-caper flick, writer and first-time director Øystein Karlsen doesn't keep his film in just one box, and is careful to develop his characters beyond their functional role in the plot.  A story about friendship, loyalty, adulthood, and Scandinavian mob mischief, it's a good time, and should be a hoot for anybody looking to see what Norway might look like through a Coen brothers-esque lens.
7. Imagine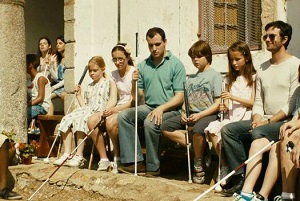 Sort of a cross between Dead Poet's Society and Scent of a Woman, director Andrzej Jakimowski's Imagine bravely delves into the world of the blind and one man's struggle to transcend the limitations of the visually impaired.  Impressive because of its unique story, but also because of the thoughtful way in which Jakimowski shoots it, the film works because it puts the viewer into the shoes of its characters and fastens the laces tight enough to keep them there.  Primarily the story of one blind man's cane-free lifestyle, and his attempts to share its secrets with those similarly afflicted, Imagine taps into basic human fears of change, and an almost automatic sentiment of disdain towards anything difficult yet still within reach.
6. What Maisie Knew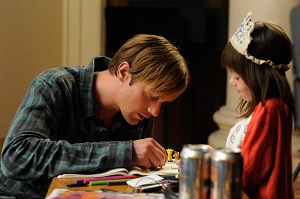 When two parents fight, and every nasty thing that could possibly be said has been uttered in several different, biting variations, the children are usually brought in to seal the deal, for it doesn't get much more personal than involving one's progeny.  Scott McGehee and David Siegel clearly understand this, for they co-directed What Maisie Knew, a film adaptation of Henry James' 1897 novel of the same name.  A narrative seen through the eyes of young Maisie (Onata Aprile) during the divorce of her heartless parents, it's a heartbreaking look at what a nasty separation might be like for a six or seven year old sitting on the sidelines.  And this is very much the point, for the original novel (like the superb film adaptation) has a lot to say about the responsibilities of parenthood, and the obligation every mother and father has concerning their child's physical and emotional well-being.
5. We Steal Secrets: The Story of Wikileaks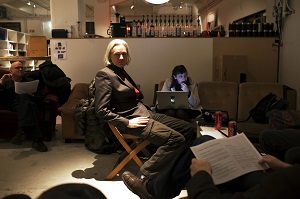 Alex Gibney's fascinating and well-balanced documentary, We Steal Secrets: The Story of Wikileaks explores a number of the morally and ethically sticky situations Julian Assange found himself in after the major U.S. cable publication of 2010.  The film unfolds in such a way that by the halfway point, the audience begins to understand that what may have started out as a noble idea quickly mutated into one man's crusade to develop an international celebrity: one built on the back of a poorly-thought out political agenda.
4. Our Nixon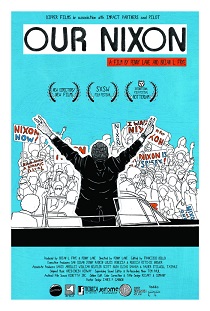 Winner of SIFF's 2013 Best Documentary Grand Jury Prize, Our Nixon is a fascinating inside-look at some of the key players involved in Richard Nixon's presidency, and provides fresh insight into these men from a perspective hitherto unavailable.  Using archival news footage, period-specific interviews, Nixon's secret White House tapes, and film from over 500 reels of Super 8 recordings confiscated during the Watergate investigation, documentary filmmaker Penny Lane weaves an efficient and balanced narrative together, and it's nothing short of magnificent.
3. The Cleaner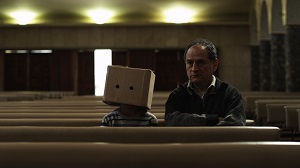 The tale of a middle aged recluse stumbling upon a newly-orphaned youngster, as well as that man's long-since discarded humanity, The Cleaner is a beautiful, touching, intelligent, and surprisingly moving film.  Lost in a seemingly endless series of calls to sanitize plague contamination sites, Eusebio (Victor Prada) finds his world turned upside-down when he discovers a young boy hiding inside the house of one of his biohazard hot-spots.  Unable to do anything with the kid short of abandoning him, Eusebio reluctantly takes young Joaquin (Adrian Du Bois) in, hoping that a relative will turn up after a few days of searching.  Yet seemingly small acts like the selection of a new sweater for Joaquin, and a visit to see his senile father all hint at a change going on inside Eusebio, whose affection for the orphaned child in his care has clearly awoken something inside the man (and will do the same to any audience member with a heart).
2. Two Lives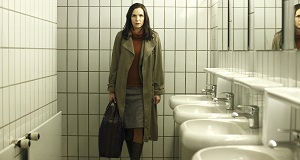 Two Lives is a film whose setting, characters, themes, and texture all speak to a healing and grieving process that is still going on in Germany to this day, and it's got little to do with jackboots and swastikas.  An enthralling and often taut journey, Two Lives is a movie about not just a woman, but an entire European community attempting to heal and make peace with the wounds of its post-WWII past.  As the picture delves deeper and deeper into Katrine's (Juliane Köhler) past, and the story behind her arrival in Norway over twenty years before, the audience gets drawn further into the sordid past of a woman and a country that are both struggling with the dramatic political changes taking place in Europe in 1990, during the fall of the GDR (East Germany's government).  If you want more on the plot, or why this movie kicks about six different shades of hearty ass, check out my review here.  Really, though: just go see it.
1. The Deep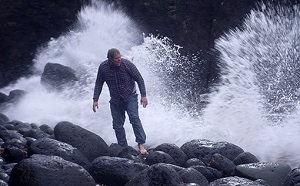 Filmed on-location without the aid of digital effects, The Deep is a triumph both in the technical and dramatic sense, and is a wonderfully nuanced look at an Icelandic maritime disaster that is still mourned to this day.  The remarkable story of one man's struggle to survive a Herculean ordeal at sea, director Baltasar Kormakur spends one half of the film with his main character, Gulli (Ólafur Darri Ólafsson), in and around the ocean, and the other half on land, as the man labors to survive his survival.  As a whole, although it is primarily a character study, this is also a "survival" picture in that The Deep doesn't have a physical antagonist, just the brutal, honest, and incessant presence of nature.  Kormakur directs the film in such a way as to bring that elemental force into the story as its own character, something the practical filming set-ups bear out on-screen.  A remarkable picture from every possible angle, this is one blows doors down, and is one every person out there should make an effort to see.