Today's guest Top 10 comes from Chris Kavan, Community Manager for FilmCrave.com. If the world has to end, he's hoping zombies will be involved somehow. If you'd like to contribute a Top 10 to Scene-Stealers, email me at eric@scene-stealers.com.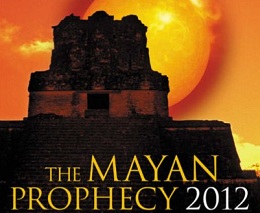 First off, I don't subscribe to any doomsday scenario. Do I believe the world is going to end because of some supposed Mayan calendar calculation of December 21, 2012? Not on your life. In fact, I find the whole notion absolutely ridiculous. However, there's also that one niggling thought buried deep in the recesses of my brain that says "But what if…" – just like it did when everyone was going crazy about Y2K. (Remember that, kids?) To quote Jim Carrey, "So you're saying there's a chance!"
If the world does indeed decide to up and end due to the Rapture, rogue asteroid, super volcano or just a planet that comes out of nowhere (thanks for showing me the light, Lars Von Trier) – I hope they show movies in the afterlife, because that's the only way I'm going to be able to see the top films on this list:
10. Django Unchained – Release Date: 12-25-12
Unless you happen to be lucky enough to catch a pre-screening, Quentin Tarantino's latest work will be three days too late. I pretty much am an ardent Tarantino fan – and from what I've seen from the trailers, Django Unchained continues the tradition of memorable characters, sharp dialogue and what I'm going to assume will be an amazing soundtrack. Too bad he couldn't have pushed it out a week earlier.
9. Anchorman: The Legend Continues – Release Date: TBA 2013
Just like The Big Lebowski and Super Troopers, it took me a few times watching before I truly appreciated the full hilarity of Anchorman: The Legend of Ron Burgundy. Might Will Ferrell, Steve Carell, Paul Rudd, David Koechner and Christina Applegate be able to capture lighting in a bottle a second time around? Experience with sequels would has me leaning more towards no – but this is Anchorman 2! So many great one-liners and scenes to choose from, but I'll go with a quote that justifies the sequel's existence from my favorite dry-witted comedian, Paul Rudd: "They've done studies, you know. 60% of the time, it works every time."
8. World War Z – Release Date: 6-21-13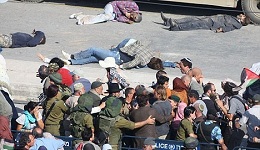 Originally set to be released pre-apocalypse, this Marc Forster-directed movie starring Brad Pitt, has since been pushed back to 2013, and Damon Lindelof has been brought in (to the consternation of many, post Prometheus) to punch up the script.
Even if the film diverges widely from the book (which, from all accounts, it seems to be doing quite handily) and has been plagued with numerous reshoots, the fact it's based on one of my favorite books (zombie or no) has had me drooling since it was announced. Funny that a movie about a near world-ending scenario might never be seen due to the world ending.
7. The Hobbit: There and Back Again – Release Date: 12-13-13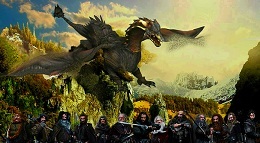 Oh, sure, you can catch Peter Jackson's return to Middle Earth when The Hobbit: An Unexpected Journey drops on 12-14-12 (provided you catch it early) but hopefully you're content with part 1, because part 2 will remain unseen. If I had to pick what movie will have the biggest impact in 2012, it would be between this film and The Dark Knight Rises.
Jackson has proven he can deftly handle fantasy when he made The Lord of the Rings Trilogy a success, and I don't see any reason why the two Hobbit films will be any different. But deciding to split it up may mean we'll only get half of the story.
And speaking of stories with multiple chapters …
6. The Rest of the Millennium Trilogy – Release Dates: TBA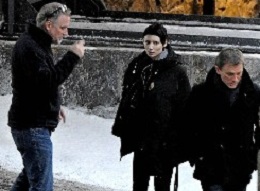 With or without David Fincher (preferably with), The Girl Who Played with Fire and The Girl Who Kicked the Hornet's Nest will round out the incredibly popular Millennium Trilogy, written by the late Stieg Larsson and already adapted in a successful trio of Swedish films starring Noomi Rapace.
Fincher's The Girl With the Dragon Tattoo may have under-performed at the box office (I know nothing says Merry Christmas to me like graphic rape) but chances are good the next two films will see the light of day. But not before this year, obviously, which means I can't see who they cast as the giant who feels no pain or see how Rooney Mara handles her father. Bummer all around.
5. The Rest of The Hunger Games Trilogy – Catching Fire Release Date: 11-22-2013, other films TBA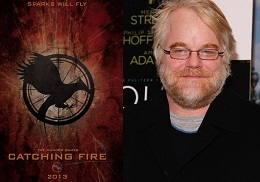 I admit I was scared they were going to turn The Hunger Games into another Twilight, but while it wasn't as good as the book, Jennifer Lawrence was a mini-dynamo and the dystopic future was brought into sharp focus.
Would I have preferred the movie to be a bit darker? Yes. But overall, I was satisfied with the results. Which means, of course, I want to see what they (meaning new director Francis Lawrence) do next. When people go crazy over casting rumors, you have to be doing something right. (Although Philip Seymour Hoffman will now for sure  play Plutarch Heavensbee, the politically crafty Head Gamemaker who oversees the 75th Annual Hunger Game in The Hunger Games: Catching Fire.)
… alas, this may be another unfinished piece should those pesky Mayan rumors come to pass.
4. The Avengers 2 – Release Date: TBA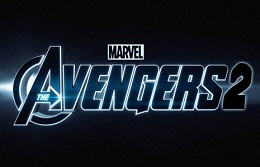 I haven't had as much fun at a movie for a long time as I did at The Avengers – awesome action, snappy dialogue, great characters (Mark Ruffalo's Hulk was better here than either of the two previous films) and a story that flowed smoothly over two hours. The Avengers is what every super hero film should aspire to be. That's why they immediately announced a sequel will be forthcoming (Was there ever any doubt?).
I just truly hope writer/director Joss Whedon is brought back. Of course you have to get through Thor 2, Captain America 2, Iron Man 3 and possibly Ant-Man or Guardians of the Galaxy before, but all that may be moot.
Speaking of super heroes …
3. Justice League – Release Date: TBA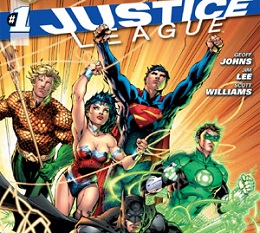 Following The Avengers' smashing success, DC figured they had just as much to gain with their roster of heroes: Superman, Wonder Woman, Green Lantern, Batman, The Flash and Martian Manhunter.
Development is still very much in the early planning stages, but you have to figure with the impending success of Christopher Nolan's last Dark Knight film and if Zack Snyder's upcoming Man of Steel can impress (I'll just choose to ignore Green Lantern, thank you very much), it will be a good sign for a Justice League film.
It may or may not happen, but I'm siding with "probable" over "never going to happen."
Except: Mayans.
2. Avatar 2-3-4? – Release Date: TBA 2015 (Part 2)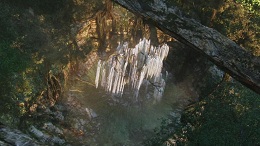 You can either praise or damn James Cameron for Avatar and the ensuing rush to convert just about anything to 3D, but you also have to admit, the film is visually stunning.
Yes, the story may be a bit borrowed from here and there, but it's still the only film I will go on record saying that it actually did 3D justice. That being said, I want to know where Cameron will be going next – new areas of Pandora? (He has confirmed something about more oceans and volcanoes) New worlds entirely? Whatever he decides, I bet it will look great.
Provided we reach that point.
1. Ghostbusters III – Release Date: ????
Hey, if the world is going to end anyway, a guy's allowed to dream big, right?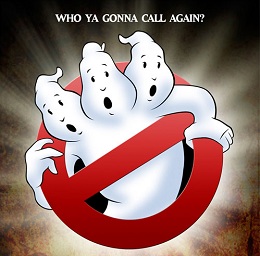 So if you had to face mankind's final days, what movies would you be most bummed to miss out on? Perhaps Sin City: A Dame to Kill For or Alfonso Cuaron's Gravity? Inquiring, paranoid survivalists want to know.