The Kansas Relays hit my hometown of Lawrence, KS  recently and people around here have caught the fever of track and field competition. If you find yourself overcome with the need to watch inspiring movies about runners who overcome long odds and triumph in the end, there's no shortage. This list of movies about runners should do the trick, although these are not all solid recommendations. In fact, I had to put the first one on here just because of the local connection, but I wouldn't recommend anyone watch it expecting much…That said, here are the Top 10 Movies About Runners.
If you have a Top 10 list you'd like to contribute, drop me an email at eric@scene-stealers.com.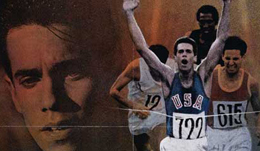 10. Running Brave (1983)
A Kansas University sports legend, Billy Mills, came out of nowhere in the 1964 Tokyo Olympics to win the 10,000 meter race in a stunning upset. His story is all the more inspiring because he was an orphan and a member of the Sioux tribe who went on to an athletic scholarship at KU.
Unfortunately, in the watered-down movie of his story, "Running Brave," he is played by Robby Benson. Maybe someone will make a better film sometime soon that deals more seriously with Mills' discrimination and the other challenges he faced every day.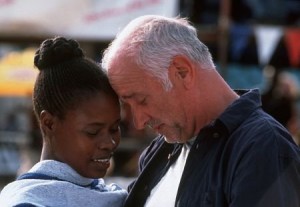 9. The Long Run (2001)
Armin Mueller-Stahl ("Shine") plays a German-born ex-runner living in South Africa who never achieved his dream of winning the Comrades Marathon, a grueling 54-mile run through the South African desert.
His hopes are renewed when he meets an amateur woman with natural talent — and an illegal alien to boot — and decides to coach her with the vigor he had reserved for himself.
8. Atletu (2009)
The title of this 2009 Ethiopian film translates in English as "The Athlete," and it's about the first African to win a gold medal in the Olympics. Abebe Bikila placed first in the marathon during the Rome 1960 games while running in his bare feet.
After he became the first marathon runner to win a gold medal in the race a second time, he was injured in an auto accident. The film follows his journey from runner to athletic representative for handicapped people everywhere.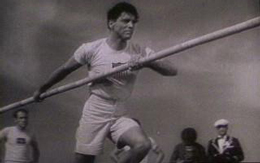 7. Jim Thorpe – All-American (1951)
Michael Curtiz ("Casablanca") directed this biopic of the man who was called the world's greatest athlete after winning the gold medals for the pentathlon and decathlon at the 1912 Olympics in Stockholm. Burt Lancaster played the Native American sports hero, who wasn't just a runner, but also played football, baseball, basketball, and even lacrosse to great acclaim.
Lancaster, of course, isn't Native American, but he does have the pure athleticism and brawny shoulders to carry the film.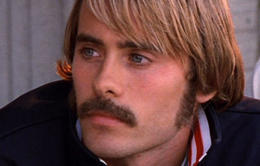 6. Prefontaine (1997)
The first of two movies to come out within a year of each other that were based on the life of 1972 Olympic runner Steve Prefontaine, this one stars Jared Leto as the title character — a guy with one leg longer than the other and a giant chip on his shoulder. He forms a strong bond with his track coach in Oregon, Bill Bowerman (R. Lee Ermey), who goes on to form Nike shoes.
His is an unusual story that ends in tragedy and didn't really light up the box office, so it's strange that this movie appeared one year later: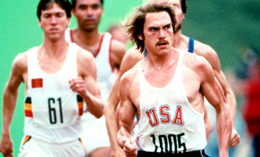 5. Without Limits (1998)
Billy Crudup plays Prefontaine in this version of his story, directed by Robert Towne (who wrote "Chinatown" and will appear again on this list). It has a bigger budget, a better lead performance, and was shot at the University of Oregon, so it is more accurate in terms of location.
Ironically, this version jumbles the facts a little more than "Prefontaine" does. Extra bonus: Donald Sutherland as Bowerman!
4. Marathon Man (1976)
While most of the movies on this list deal with competitive running and have a fairly predictable sports arc, no movie list about runners would be complete without the paranoid thriller "Marathon Man." Dustin Hoffman plays the unknowing brother of a secret government agent who is thrust into a real-world nightmare where everyone thinks he knows too much.
Although the film is pretty preposterous, it has a lot of genuinely tense moments. An avid runner, Hoffman's character uses his athleticism to escape from an infamous torture scene that has undoubtedly made dentist's lives harder ever since.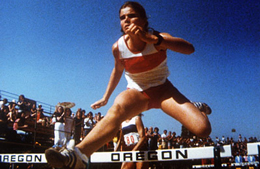 3. Personal Best (1982)
The directorial debut of Robert Towne (who directed "Without Limits"), "Personal Best" is a layered movie that features Mariel Hemingway and Patrice Donnelly (a real-life runner) as track stars trying out for the U.S. Olympic team in hopes of competing in the 1980 games.
Besides focusing on a homosexual relationship between two women, the film broke the standard inspiring-story mode because its athletes never made it to the Olympics. The U.S. issued a boycott of the games, held in the U.S.S.R., over the Soviet war in Afghanistan.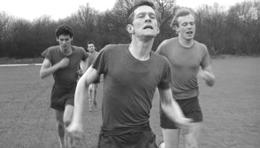 2. The Loneliness of the Long Distance Runner (1962)
Adapted from his own short story by Alan Silltoe, this film is filled with the bitterness and resentment that so many young people identified within post-war Britain. Tom Courtenay plays an angry young man — a petty thief sentenced to reform school who is torn between his rebellious tendency to rebuke the corrupt class system and the opportunity at rehabilitation by using his natural gifts as a broken-field runner for his 'school.'
The movie helped ring in a new wave of working-class drama and anti-authoritative cinema.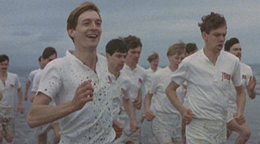 1. Chariots of Fire (1981)
Although this underdog Best Picture winner is probably most famous for its slow-motion scene of British runners along the beach set to Vangelis' synthesized theme song, it's actually quite complex.
Based on the true story of two teammates who run in the 1924 Paris Olympics — a Jewish Cambridge student fighting prejudice and a devout Christian missionary who runs for his faith — it examines the drive of the human spirit and explores the reasons that people compete in athletics.