Recently I reflected on the Top 10 films that have impacted me the most through repeated viewings in my "Top 10 Films You've Actually Watched the Most." It seems only fitting that I take the time to consider what movie soundtracks have had a similarly lasting effect. Arguably, not since the soundtrack to "Oh Brother Where Art Thou?" stirred up a fuss in 2000, has a film's soundtrack made as much noise as this year's musical masterpiece "Once." We did this list two years ago, but things change and I feel compelled to expand and update my own, very personal ten favorite movie soundtracks of all time. As an extra bonus, here's one extra (that I just couldn't resist) to start you off in the "Danger Zone."
11. Top Gun (1986)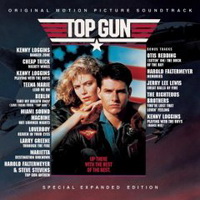 In the summer of '86 if I only knew I thing, it was that I absolutely loved "Top Gun." For better or worse, this is one of those films that made me realize the power of the big screen, both good and terrible. As much as I had wanted to be Han Solo just a few years earlier, I was now a Naval fighter-pilot wannabe. It proceeded to get worse every time I saw "Top Gun" and heard Kenny Loggins' "Danger Zone." Of course, I now recognize the massive cheese factor here, but I would be lying if denied my unadulterated love of this soundtrack as a kid. Come to think of it, why aren't I lying about this? In addition to Kenny Loggins' other psuedo-hit from this soundtrack, the bi-curious anthem "Playing with the Boys," the "Top Gun" soundtrack includes a subpar, but likable song "Mighty Wings" by one of the greatest rock bands of all-time, Cheap Trick. Oh yeah, and that "Take My Breath Away" song by Berlin.
10. Star Wars (1977)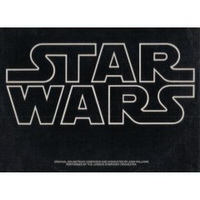 Like it was yesterday, I remember taking my double-LP vinyl copy of the "Star Wars" soundtrack by John Williams to show and tell in Kindergarten. I proudly showed off my favorite record with its bold black cover and inside gatefold shot of the two droids on Tatooine, and couldn't wait to get home and throw it back on our gigantic RCA all-in-one TV stereo cabinet (a monolithic triumph of the late 1970's that took up the vast majority of our humble living room and would eventually shepherd me right past Debbie Boone and Alabama on into the marvelous age of rock gods like Kiss and Queen). On this day however, my dreams of Mos Eisley cantina jams and Imperial themes would be smashed to pieces right along with my "Star Wars" album. On the way out of class that day, one of the fragile discs slid, seemingly in slow motion, out of the sleeve and shattered right in front of the very kids who moments earlier coveted its mysterious power. Childhood really is brutal. No, it's not likely to make your "Up-Beat-Part-Mix," but this is literally the soundtrack to defining mythology of the first quarter of my life.
9. Say Anything (1989)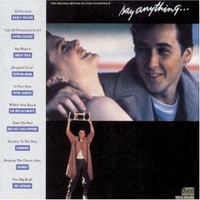 This soundtrack has two unstoppable songs that are brilliantly used during the film. The obvious first is Peter Gabriel's "In Your Eyes," which has an instant effect on any person with even a shred of sentimentality, and no one can forget the boombox scene (especially Fishbone, whose song was actually being playing by John Cusack during the filming, but was later subverted with the massive Gabriel classic in the actual movie). The second is "Within Your Reach" by The Replacements. There are several unsung heroes of the late '80s, but only equally influential band The Pixies can rival The Replacements as the most under-appreciated late 1980s pioneers. The soundtrack also includes Living Colour, guitar-maestro Joe Satriani, Fishbone, and yet again, Cheap Trick.
8. High Fidelity (2000)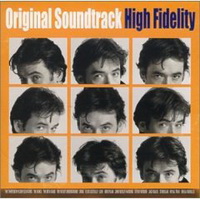 John Cusack's fairly righteous retelling of the classic Nick Hornby novel was full of all the right musical references to draw in the new kids. It also had plenty to appease the know-it-all music snobs of the world, which allowed everyone to sit back and enjoy a great little movie with a stellar soundtrack and enough inside winks and nods to make your head spin. The soundtrack's highlight is most definitely Stevie Wonder's "I Believe (When I Fall In Love it Will Be Forever), which so beautifully finishes the picture. I'm a huge Stevie fan, but "High Fidelity" was the first time I sat up and took notice of this truly timeless track which originally appeared on Wonder's 1972 album "Talking Book." Other notable tracks include "Dry the Rain" by The Beta Band (which received a memorable record-store spin in the movie that sent everyone rushing to the counter to buy it) and "Shipbuilding," a stellar track from pop music's most talented lyricist, Elvis Costello.
7. Magnolia (1999)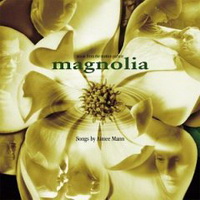 Paul Thomas Anderson has balls. To use a new song by a contemporary artist like Aimee Mann and create a sequence in which all your principle cast of characters (including "The Cruise") lip-sync the lyrics as a connecting device is no small idea. Can you believe the nerve? This soundtrack includes a great deal of work from the remarkable Ms. Mann which serves to set the unique tone of the film, and stands as an example of an artist at the absolute pinnacle of her power coinciding with the release of her flawless 3rd solo album "Bachelor No. 2, or The Last Remains of the Dodo." Her music is used so pervasively in the picture that she is, in a sense, another character– the haunting voice of an omniscient observer floating above the tangled webs at play. Throw in a couple Supertramp classics and you're on your way to one classic soundtrack.
6. Highlander Soundtrack / Queen – A Kind of Magic (1986)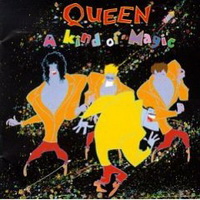 Despite the suggestion during the closing credits of "Highlander" that the film's soundtrack would be available, it was not to be. British rock gods Queen had written songs for the soon-to-be cult-classic and eventually released them as a new full length record dubbed "A Kind of Magic." Here is where I should exercise restraint and not admit yet again that I saw this film 17 times in the theater and that I may or may not have gone to local shopping malls, glaring at passers by and wearing a London Fog trench coat that may or may not on occasion have concealed beneath it a wooden sword. Fortunately for you, I don't have that kind of fortitude, and I must confess that it's true. Although the cheese factor is in the stratosphere for this one, songs like "Princes of the Universe" and "Don't Lose Your Head" are campy and brilliant in the same way that Queen's soundtrack for "Flash Gordon" was in 1980. "Who Wants to Live Forever" is a real gem, and proves, as he has on so many occasions, that no one in rock history had the presence and singular talent of Freddie Mercury.
5. Once (2007)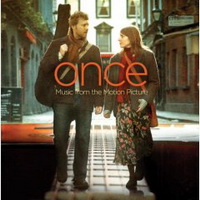 Songwriters and neophyte actors Glen Hansard and Marketa Irglova had a big year with a storied win for best original song at the Academy Awards for "Falling Slowly" and the much-deserved accolades for their performances in the the best little movie of 2007, "Once." I've mentioned this before, but the very instant the credits rolled I ran to my computer and bought this soundtrack on iTunes. It's one of those rare records that I never seem to tire of. I can only hope that Hansard and Irglova team up again in the studio and create more new music. Their chemistry on camera and on record prove they are a magical match. Highlights include: "Fallen from the Sky," "All the Way Down," and "Say It to Me Now."
4. This is Spinal Tap (1984)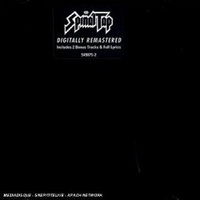 Christopher Guest, Michael McKean and Harry Shearer have teamed up many times over the years to our benefit, but on no occasion has their combined power been more perfect than "This is Spinal Tap." The music is an integral aspect of the humor, not only did they write and perform all the music, but they did the impossible: write great "bad" songs. I would definitely have included Christopher Guest's "Waiting for Guffman" on this list for the same reason, had its genius soundtrack ever been officially released. They say comedy is much more difficult than drama in terms of acting. In terms of music, it has to be the same or a whole lot worse. Trying to write funny songs and not end up churning out Barenaked Ladies tracks has just got to be a nearly insurmountable task. "Big Bottom," "Hell Hole," "Listen to What the Flower People Say"– are you kidding me? This stuff is absolutely pure gold! My favorite track has to be "Gimme Some Money," a bouncy British Invasion-style number with lyrics that leave me in stitches if I even so much as think about it. "This Is Spinal Tap" is the best comedy of all time and its soundtrack is priceless.
3. Almost Famous (2000)
This is simply the second best fictional story about a fictional band ever told. That is, to date, of course. A composite of a number of the real bands that Cameron Crowe encountered on his journeys as a young music journalist, "Almost Famous" is a Crowe joint that hammers so close to my heart that it consistently gets a 4-5 times a year viewings at my house. In the history of film has there ever been a pop song used to more effect than the bus scene with Elton John's "Tiny Dancer?" It is as if those two pieces of art are now inseparably fused together for all times. Hearing "Tiny Dancer" on the radio instantly snaps you back to that unforgettable moment on the Stillwater bus with Ms. Pennylane, Jeff Bebe, and Russell Hammond. An extraordinary collection of artists and songs help tell the story of a rock band on the verge of both success and implosion. Standouts include: "America" by Simon and Garfunkel, "Feel Flows" by the Beach Boys and Led Zeppelin's "Tangerine" which doesn't appear on the album, but makes the end of the film.
2. Purple Rain (1984)
Unless you really love bad acting and Morris Day and the Time, "Purple Rain" the movie was not so good. But its soundtrack is an undeniable classic. If this album had only one song on it, and that song was "Purple Rain," it would still be #2 on my Top 10 Soundtracks list. The title track is not the only ridiculously badass song, in fact the rest of the album is just as electric and provocative. Hits like "Let's Go Crazy" and "When Doves Cry" propelled Prince into superstardom right where he belongs. If you don't own this record, seriously–what the hell are you thinking?
1. A Hard Days Night (1964)
The Beatles made a number of relatively good films, ("Help!" and "Magical Mystery Tour" both have superb soundtracks) but nothing beats "A Hard Days Night." "A Hard Days Night" the film was a very slight exaggeration of the band's hectic existence in the early years of Beatlemania. Musically, it's a soundtrack album that was yet another step forward in the history of the greatest pop rock songwriting team that has ever been. The title track, taken from a Ringo-ism, is a "Name that Tune" gold mine with its instantly recognizable intro chord. In addition to it's namesake track, "A Hard Days Night" includes "And I Love Her," If I Fell," and uber-classic "Can't Buy Me Love," all of which make it easily my favorite movie soundtrack of all time.