Obviously, we here at Scene-Stealers are obsessed with lists. Today we have a list from Lawrence, KS resident and sitegoer Blake Scott, a man who follows the cultural zeitgeist of movie lists closely and has now entered the hotly contested area of movie lists with one of his own, which is sure to ruffle a few feathers. If you have an idea for a Top 10 movie-related list of your own, email me at eric@scene-stealers.com. We've had tons of great user-submitted lists and they keep rolling on in. This one is a real doozy. Enjoy Blake's list of the 10 most overrated films of all time. But first, his …
Honorable Mentions: A Beautiful Mind, Forrest Gump, Castaway, Gladiator, Little Miss Sunshine, West Side Story, Star Wars, The Wizard of Oz, Tootsie, Caddyshack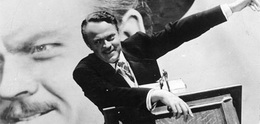 10. Citizen Kane (1943)
OK…I know what you're thinking, but hear me out. Orson Welles' "Citizen Kane" has become so entrenched as the greatest movie ever made that it's hallowed status has begun to squelch all debate. It has been atop Sight and Sound magazine's greatest movies list for nearly 50 years, and every critical list of greatest films I've ever seen (which is a lot) has placed it number one, except for the Entertainment Weekly list, on which it was number two. Here's the deal: Maybe "Kane"is the greatest, and it is certainly a cinematic achievement. But to say so unequivocally—nearly to the point of ridicule for anyone who disagrees (which seems to now be the case)—warrants a labeling of … overrated.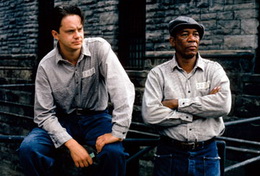 9. The Shawshank Redemption (1994)
Now that I've thoroughly alienated every film student or filmmaker within earshot (or rather eyeshot, I suppose), I may as well adjust my sights and alienate everyone else. Frank Darabont's "The Shawshank Redemption" is a perpetual fixture at the top of the IMDb Top 250. That means that IMDb users (who are by and large reasonable movie fans) have anointed this movie to be better than "The Godfather," better than "Casablanca," better than Fellini's "8 ½," better than "Pulp Fiction," better than … well anything. This leads me to assume that because no one hates this movie (as opposed to, say, "Dr. Strangelove" or "2001: A Space Odyssey" which some less cinematically inclined people may despise), the votes are skewed toward the middle of the road. And the middle of the road, of course, is where overrating runs rampant. Oh and one more thing—you really didn't see that ending coming? Really?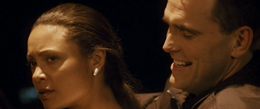 8. Crash (2004)
I, for one, am still rankled that "Brokeback Mountain" didn't win Best Picture. It was a way better movie and got it definitely got slighted. But even aside from that fact, "Crash" did not deserve the accolades it received, especially that most prestigious one, the Academy's Best Picture trophy. It dealt with an important topic (racism) that had already been dealt with in smarter, more subtle, and more believable ways years before (see "Do the Right Thing" and probably ten other movies from more than a decade ago). It was preachy, and the whole "it's a coincidence" rationale should not exempt the writer/director Paul Haggis from having to write a plot that makes sense. And you know what, I'll just say it. This movie just wasn't that good. And now we all have the spin-off show on Starz to look forward to? I mean why not make a crappy 2 hour film into a crappy 30-hour series? I sure it makes sense in Hollywood. At least we'll have Dennis Hopper there to console us.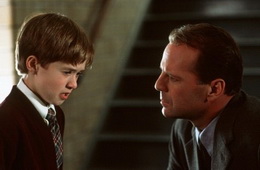 7. The Sixth Sense (1999)
Here is a movie that relies so strongly on a gimmick (oh I'm sorry … a twist) that it is amazing that the film is still even relevant to mention today. It is an OK movie, with OK acting and OK direction. The plot is mildly spooky, but certainly not terrifying in the way that "The Exorcist" or "The Texas Chainsaw Massacre" are. Yet somehow it managed to spawn dozens of rip-offs, and catapult its director, M. Night Shyamalan, into a stardom that has now lasted many years past his prime (alright, I did like "Unbreakable," but "The Village" was unforgivable and that was how many movies ago already? Two? Three? Whatever). Now it is starting to be considered a staple of the horror genre, even squeaking onto 2007's AFI greatest American films list, and is mentioned in the same breath with "Psycho" (which to me is a laughable comparison). Why not just give all "The Sixth Sense"'s credit to "The Blair Witch Project"? It was just as influential and just as much a 90s staple, and at least that movie made me feel something … It was mostly nausea, but at least it was something.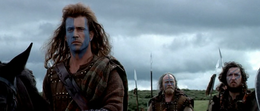 6. Braveheart (1995)
Perhaps I lack whatever testosterone mechanism gets people fired up about movies like this and "Gladiator" and "300." Or perhaps I just forgot about the subtle melancholic undercurrent of the early love story in the feigned bombast of the latter part of the film. Or maybe I just grew out of my teenage proclivity for public torture and castration. Whatever it was, I now fail to see a Best Picture winner or a box-office smash in this melodramatic lump of a film. If you gave me the choice between watching this movie again and spending the equivalent amount of time being flogged in a medieval galley, I might not pick the flogging… but I'd have to think about it for a minute. So remember—Mel Gibson may take a three-hour stretch of our lives, but he'll never take our freedom to point out to our more gullible friends that this is a crappy movie.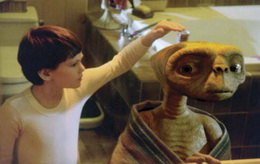 5. E.T.: The Extra Terrestrial (1982)
Everyone has a film that is so nostalgically ingrained in their childhood that the very mention
that it may not be a great film must be thrown down and put to the sword at once. For me, that movie is "Star Wars" (or more precisely, "The Empire Strikes Back"). "E.T.", sadly, is that movie for many people. To everyone else, "E.T." comes with a mandate that you must pretend it is a great movie to satisfy your girlfriend's (or boyfriend's) repressed six-year-old ego. There are movies that I loved when I was young ("Crocodile Dundee" springs to mind) that were not terrible, but certainly aren't classics, that no one has ever forced me—against my will—to laud. That "not classic" category is where I would file "E.T." But because it was directed by Stephen Spielberg, the "E.T." nostalgia-tinted militia has been given unfair ammunition. I might make my significant other watch "Better Off Dead" or even "The Dark Crystal," but if she doesn't like them, she'll never be accused of sucking the magic and color out of my childhood dreams. When I watch "E.T.," I see a weirdly phallic muppet hanging out for two hours with Drew Barrymore and the guy from "Legends of the Fall." So I'm here to set the record straight: "Jaws" is a great movie, "Schindler's List" is a great movie, "Raiders of the Lost Ark" is a great movie, and "E.T." is a good movie—for kids. If you are simply unable to accept this entry, however, please reread this segment and replace every instance of "E.T." with "Star Wars." But just remember, "Star Wars" is way more awesome.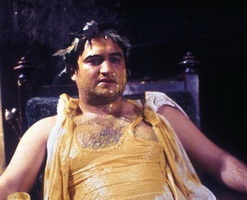 4. Animal House (1978)
Comedies are funny things (and by funny in this case I mean odd, because of course they are humorous … or try to be anyway; but I digress). When the movie is over, you tend to only remember the funny parts. Which in the case of John Landis' "Animal House" is about 30 minutes of its 109-minute running time. Sure, the toga scene has its moments, and the whole zit joke was classic, but there is like an hour and 45 minutes lost in there somewhere, and frankly, when I watch that movie sober and sans drinking buddies … I'm (gasp!) bored. And we're talking about a movie here that is often compared to "The Producers" and "Airplane!" and called one of the funniest comedies ever made. My advice: If you want to watch this movie again, put it on and watch the first fifteen minutes or so, then doze on and off for an hour then wake up to watch the end … Or you can just put on "PCU," it's the same movie, but as I recall, there are at least a few chuckles in the middle hour.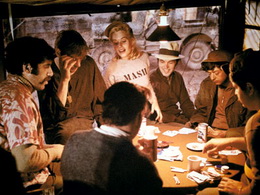 3. M*A*S*H (1970)
I like Robert Altman. "Short Cuts," "Nashville," and "McCabe & Mrs. Miller" are all great. But "M*A*S*H" is considered perhaps his best, and is beloved nearly 40 years after its release. And it is beloved because of its … sound editing? Because it has a groundbreaking football segment at the end? Because Donald Sutherland is so … uhh … memorable as Hawkeye? No. We remember this movie because of the TV show spin-off that eventually became one of the most popular series of all time. If it were not for the TV show, this film would be considered a promising but undeveloped early work in the career of a great director. I imagine the people who love this movie also love "The Bourne Ultimatum" for its sound, "The Longest Yard" for it's great use of football in film, "Dr. T and the Women" because Robert Altman directed it, and the movie "Buffy the Vampire Slayer" because Donald Sutherland is so awesome. If not, then maybe "M*A*S*H" isn't such a great movie either. And by the way, the only people who care about sound editing are sound editors.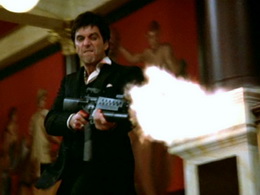 2. Scarface (1983)
Here is a prime example of a film that has achieved classic status for exactly the wrong reasons. De Palma's three-hour gangster epic has come to represent the exaltation and idolization of the drug-dealing criminal lifestyle, when it is really the story of a sociopath who is eventually violently destroyed because of his own hubris and criminal antisocial tendencies. It is overrated in the public moviegoing audience because this message is misunderstood (or ignored), but it is also overrated by the critical audience. This is a disjointed, overlong, over-violent, badly edited movie … admittedly with a kick-ass funky soundtrack. And it has become the fashionable product for movie posters, clothing, and all number of spin-off merchandise. It pops up periodically on lists of great films including Ebert's Great Movies, and EW's New Classics list. Al Pacino is sporadically good as Tony Montana, and director Brian De Palma tries to do some interesting things, but it is hard to tell why this film has become a cultural, let alone cinematic, legend.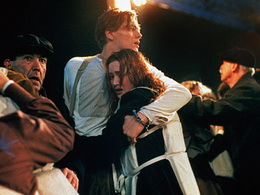 1. Titanic (1997)
There has been some backlash against James Cameron's "Titanic" in the last few years, but here are the facts: EW recently named the movie number three on their list of new classic movies (It was behind only "Pulp Fiction" and "Lord of the Rings" for the greatest film of the last 25 years), it won 11 Oscars including Best Picture and Best Director, it made the last half of AFI's Top 100 movies, and it remains to this day the highest-grossing film in recorded box-office history. But what is "Titanic" really? It is a film whose entire success is based on the hormonal imbalance of millions of 12 and 13-year-old American girls. Had this demographic not fallen in love with heartthrob Leonardo DiCaprio in the lead role, the movie would have had few repeat viewings and would never have generated the capital to become a cultural phenomenon. And as a result would have never swept the Oscars (because Oscar loves nothing better than a cultural phenomenon: see "Forrest Gump" beating out both "Shawshank" and "Pulp Fiction" for Best Picture and Best Director), and the movie would now be a footnote in annals of Billboard magazine's most popular movie soundtracks. The film is waaaayyy too long, has a foregone conclusion, a pat, melodramatic storyline, mediocre special effects, some stilted acting, and a script so filled with sappy sentimentality that I was compelled to wipe the bottom of my shoes as I left the theater (Yes, I saw it in the theater! Didn't you?). Given its persistent acclaim and glaring flaws (if you don't believe me just go watch it again … I dare you), I feel my choice is vindicated. "Titanic" is the most overrated movie of all time.