Today's Top 10 comes from Xavier Robertson from Geelong, Australia, a longtime sitegoer and commenter. Now that summer's over, Xavier is excited for the fall to begin. Here's a list of the Top 10 Most Anticipated Movies for the Rest of 2012. If you have a top 10 list to contribute, email me at eric@scene-stealers.com. Here's Xavier: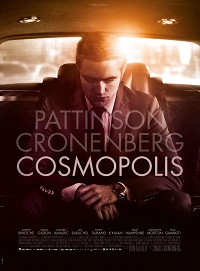 2012 has already had a handful of great movies released for the first half-and-a-bit of the year (mostly with comedies; Steven Soderbergh with one of his best in Magic Mike, the hilarious parody/homage Cabin in the Woods, and brilliantly self-aware 21 Jump Street). But the line-ups for the fall festivals, leading into awards season are where most of the heavy hitters promise to be revealed.
The list today shows 10 of the most promising of those, but first a few close and not so close omissions. David O Russell's Silver Linings Playbook looks promising but seems a little too light and has Bradley Cooper in the lead, which is not overly encouraging. Steven Spielberg has been a little too inconsistent lately for Lincoln to garner much excitement. Who knows with Brian De Palma if Passion will be great or a train wreck, but he has two great leads (Rachel McAdams and Noomi Rapace). Others that narrowly missed are actors' vehicle The Sessions, Andrew Dominik's Killing them Softly, Cronenberg's Cosmopolis, Michael Haneke's Palm D'Or winning Amour, dark comedy Seven Psychopaths and Ang Lee's The Life of Pi.
10. Cloud Atlas
The Wachowski siblings (Speed Racer, The Matrix) have teamed up with Tom Tykwer (Perfume, Run Lola Run) to write and direct this sci-fi book adaptation. It features big sci-fi ideas, stunning visuals and an all star cast featuring Tom Hanks, Halle Berry, Hugo Weaving, Hugh Grant, Susan Sarandon, Jim Sturges and Jim Broadbent. I have high hopes for this as I think that Tykwer compliments the Wachowskis well — Tykwer's strengths lying with directing actors and in characters and the Wachowskis being great with visuals and concepts. The worry for this one is that with the many disparate yet connecting threads it may be too bloated and portentous, but I still remain hopeful.
9. Looper
Rian Johnson seems to be a director who wants to dabble in a different specific film genre with each new film. First film noir in Brick then fun con-man fare with The Brothers Bloom, no it looks like he'll do it again with time travel in Looper. Joseph Gordon-Levitt stars as a time traveling hit man sent to hunt his future self played by Bruce Willis. The trailer looks like a fairly generic action movie, but I trust that Johnson will do enough that's interesting to keep it out of that realm and hopefully will inject the fun and humor of The Brothers Bloom into his premise). Paul Dano, Emily Blunt and Jeff Daniels also appear in supporting roles.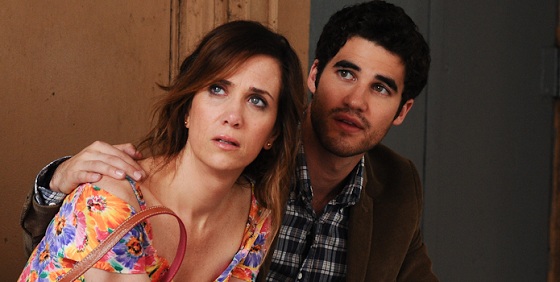 8. Imogene
Little information seems to exist for Imogene, but what is there is proof positive enough for me already. Kristen Wiig stars as a playwright who is placed back in the custody of her gambling addicted mother (Annette Bening) after a suicide attempt. Directed by the American Splendor team of Shari Springer Berman and Robert Pulcini, this will probably be a more sombre and naturalistic turn from Wiig, most likely mixing humor and emotion similarly to American Splendor, this is likely to be another mature and character based comedy, which hopefully its talented cast (Darren Criss costars) and crew will deliver on.
7. Mud
Jeff Nichols follow up to last year's Take Shelter was shown at Cannes to reasonable but not emphatic response. Matthew McConaughey plays a fugitive that encounters two teenage boys who help him try and return to his love (Reese Witherspoon). Michael Shannon also returns. After Take Shelter and McConaughey's return to form in Magic Mike I am looking forward to Mud with no more information needed. Unfortunately, Mud has yet to be picked up for release but is likely to be shown for purchase at more festivals and will most likely be released by the end of the year.
6. Holy Motors
Another holdover from Cannes, met with positive response, written and Directed by Leos Carax. Written as a showcase for its star it is a suspended-reality, meta thriller (that's about as good of a description I could muster), where Denis Levant plays multiple characters, about a man who can journey from one life to another. The response at Cannes and the not-so-revealing trailer are enough for me to wait with anticipation for Carax's lattest film.
5. The Place Beyond the Pines
Derek Cianfrance and Ryan Gosling team up again for what looks to be a slightly different outing than the incredible and emotional, method piece Blue Valentine. A crime film where Gosling plays another stuntman (this time on motorcycles), the combination of Cianfrance and Gosling is more than enough information for me but the film also has a great supporting cast including Eva Mendes, Rose Byrne, Ray Liotta, Bruce Greenwood and Ben Mendohlson.
4. Rust and Bone
The film that excited me the most from Cannes, Rust and Bone is Jacques Audiard's follow up to 2009's gripping French crime film Un Prophete. Opposite to Cianfrance, Audiard moves from crime drama to emotional character piece. With two of the best actors in foreign cinema (Marion Cottilard and Matthias Schoenaerts) and Audiard's sure-handed direction this film looks like it could be an absolute gem. Schoenaert and Cottilard's characters are romantically involved, a relationship put to the test and strengthened after she becomes paralyzed after an accident at work.
3. Django Unchained
One thing is certain and that is that Quentin Tarantino can do nothing boring. Finally delving into an actual western, Django Unchained is the story of a bounty hunter (Christoph Waltz) who acquires a slave Django (Jamie Foxx) to aid in his search for a gang of brothers with whom Django has previously had a run in. Leonardo DiCaprio moves away from his typical roles as an off-the-wall slave trader and Samuel L. Jackson returns onscreen for Tarantino, along with a typically large and varied supporting. Will it attain the resonance of something like Inglourious Basterds or Pulp Fiction? Or will it be something lighter and just outright entertaining? Does it matter? For me. No. Set to release just before Christmas, this cannot come quickly enough.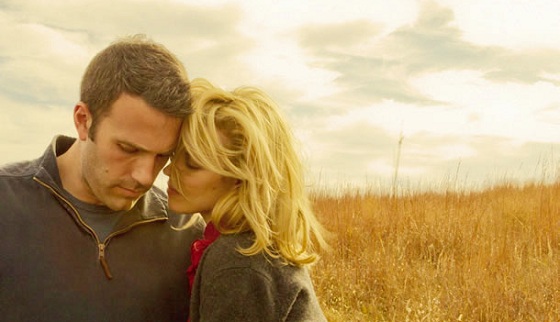 2. To The Wonder
In what is the shortest time between releases in his career it is astounding that we are looking at the second Terrence Malick film in as many years. It will be nice to see some more (hopefully) quality work from Ben Affleck. Here he plays a man who reconnects with a woman from his past after a failed marriage. It has an amazing cast around Affleck, including Javier Bardem, Jessica Chastain, Rachel McAdams, Olga Kurylenko, Rachel Weisz, Michael Sheen, Barry Pepper, and Amanda Peet. Typically, other information surrounding this film is scarce, but as with any Malick film you just have to trust and be ready for a dreamlike meditation on whatever subject he chooses to focus on.
1. The Master
Paul Thomas Anderson's 2007 release There Will Be Blood features on my personal top 10 films of all time, so it would be no surprise that his latest film tops my list for anticipated films of 2012. What is almost certainly a commentary on scientology, The Master features Philip Seymour Hoffman as an L. Ron Hubbard-esque character and Joaquin Phoenix as an alcoholic seeking purpose and guidance. Anderson taking on this subject material makes me very excited to finally get a look at this after it premieres and travels the festival circuit before wide release. Trailers promise that big ideas will be explored in depth with equally complex characters.