A couple of years ago, I wrote a list of Top 10 Overlooked Scary Movies that got spread around the Web quite a bit. Best of all, the comment section became a great place for people to recommend other horror flicks that may not have received the attention they deserve. Today's new list is kind of a companion piece to that one. If you are tired of renting the same stupid remakes and played-out franchises every Halloween, try some of these suggestions on for size. Some are scary (even though they may not be traditional horror movies) and some are campy, but each one of the films below has something special about it. You should seriously consider renting any of the following that you haven't seen this Halloween.
If you have your own idea for a Top 10 list, email me at eric@scene-stealers.com.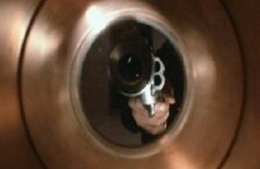 10. Opera (1987)
This certainly isn't the most solid movie of Italian giallo master Dario Argento's career, but it contains two of his most visually impressive set pieces. Not known for concise (or even rational) plotting, some of Argento's movies work better as rough frameworks that only exist to showcase a couple of inspired scenes of murder and mayhem. In this case, the central premise is based on something Argento used to joke about doing to audiences that wanted to turn away from the intense gore in his films: taping needles to their eyelids to force them to stay open. A killer stalks the movie's heroine and does just that, forcing her to watch as he kills her friends. This movie really is all about the spectator and the eye itself. Set piece one: A flashy crane shot follows crows as they fly over the audience during an opera and descend upon a killer's eyes. Number two: A slo-mo close-up of a bullet as its fired through a peephole in a door and–you guessed it–into someone's eye! Yikes.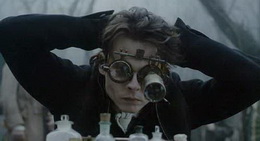 9. Sleepy Hollow (1999)
Loosely based on Washington Irving's classic "The Legend of Sleepy Hollow," this dark and funny Tim Burton movie finds the director and his favorite star (Johnny Depp, of course) having a ball upending conventions. Depp plays Ichabod Crane not as a standard hero but as an outsider–a nerdy, frightened man of science who can't quite fathom the fact that the decapitations he's come from New York City to investigate seem to be supernatural in nature. Christopher Walken portrays the Headless Horseman (when his head is visible), and the Oscar-winning art direction creates a spooky, mist-filled tangle of trees and forced perspectives. It may not be Depp's funniest Burton role (that distinction belongs to "Ed Wood"), but the star's quirky take on Crane make it loads of fun. In addition, "Sleepy Hollow" is a surprisingly violent and gorgeous movie to look at.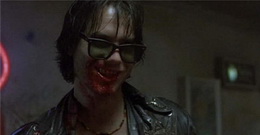 8. Near Dark (1987)
Unless you already knew going in, you'd likely never guess that the same woman who directed this year's Iraq bomb-squad drama "The Hurt Locker" also helmed this twisted little vampire family story back in the late 80s. Kathryn Bigelow has always been interested in characters who crave danger (see "Point Break"), but Bill Paxton's performance as psychopathic vampire Severen is so over-the-top cruel that he's as funny as he is threatening. When a young cowboy in Oklahoma (Adrian Pasdar) gets turned into a vampire by a sexy young drifter (Jenny Wright), he is forced to "meet the parents," so to speak, and enters the dangerous world of a group of vamps who live in a camper. The ending is kind of a cop-out, but Bigelow's combination of the Western and the vampire movie has as many memorable landscape shots as it does moments of genuine tension and funny dialogue.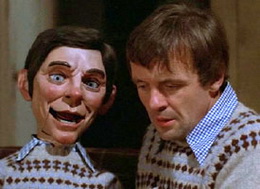 7. Magic (1978)
Speaking of people who you wouldn't think would be working in the horror genre, this movie is full of prestige Hollywood personalities. Anthony Hopkins plays a creepy magician-turned-ventriloquist named Corky who spends almost as much time killing people as he does talking to his dummy Fats. Adapted by William Goldman ("Butch Cassidy and the Sundance Kid," "All The President's Men," "The Princess Bride") from his novel and directed by Richard Attenborough ("Gandhi"), "Magic" is a true oddity. It starts off as a low-key (but still off-kilter) psychological examination of a person with multiple personality disorder. As Corky's madness progresses, however, so does his temper. The scenes between Hopkins and Ann-Margret (who is the object of Corky's unhealthy obsession) are a weird mix of tenderness and nail-biting restlessness. Burgess Meredith is also on hand to play Corky's slimy but effective manager.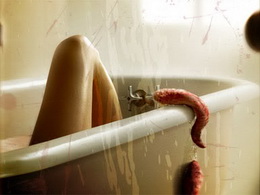 6. Slither (2006)
Sexual frustration manifests itself in the form of slimy little slugs that come from outer space in this sly and campy horror film from director James Gunn. Like a mash-up of David Cronenberg ("Dead Ringers") and the Troma studio ("The Toxic Avenger"), "Slither" combines the desires of the flesh and the absurdity of campy horror into an inspired concoction. Nathan Fillion is the small town sheriff who must make sense of it all while still pining for his high school sweetheart (Elizabeth Banks). She's unfortunately married to Grant Grant (Michael Rooker), the richest man in town, whose sudden ravenous desires lead to the disappearances of local pets and some strange physical deformities. "Slither" successfully combines fast-moving CGI elements that true B-movies can't afford with the more traditional lumbering (and often hilarious) creature effects that can make them so fun to laugh at. The whole thing is  put together with a smart and silly sense of humor.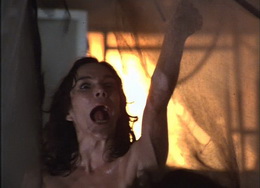 5. Invasion of the Body Snatchers (1978)
Director Philip Kaufman ("The Right Stuff") directed this sci-fi/horror remake, which is unique because it's one of the rare remakes that's actually better than the original (Don Seigel's 1956 film of the same name). Replacing Seigel's Cold War metaphor with a satire of the "me" decade and all of its excesses, Kaufman peppers his movie with hippies, poets, and an evil pop psychiatrist played by Leonard Nimoy. As Donald Sutherland and Brooke Adams try to uncover the truth about an alien race that's replacing humans with unfeeling duplicates, Kaufman lays on the paranoia as thick as the parody. The result is a movie that is by turns genuinely creepy and clever.
4. An American Werewolf in London (1981)
John Landis pulls off the same feat here. Besides the Oscar-winning werewolf transformation scene by legendary make-up artist Rick Baker, this movie has a lot of other shocking and sometimes very scary moments. But it also features some of the funniest bits in any horror movie ever, as a graphically decomposing Griffin Dunne continues to haunt his old pal David Naughton (who is turning into a werewolf now) and annoy the living crap out of him. Landis mixes up fantasy/nightmare sequences to catch the audience off guard, and the gory scenes are few and far between, but this also heightens their effect.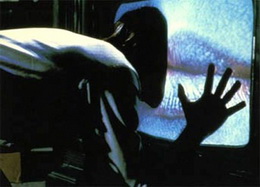 3. Videodrome (1983)
Universal is set to remake this unsettling David Cronenberg movie (Why oh why?) that features James Woods as a public-access TV channel owner who programs a mysterious show that mesmerizes viewers by showing scenes of torture and murder. He has higher aspirations than using the snuff film for cheap entertainment, however. Cronenberg was way ahead of the curve in predicting the huge volume of TV screens that would be available and the enormous influence they would have in the future. He may not have predicted that we'd be watching tiny screens on our cell phones, but his perverted take on media had video physically melding with people's bodies, resulting in the cult movie's catch phrase "Long live the new flesh!" A remake that updates the technology won't have the time-specific cultural references and may just miss the point altogether. See the original soon.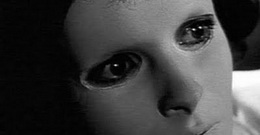 2. Eyes Without a Face, or Les yeux sans visage (1960)
Even though this disturbing French flick is widely considered a classic now (it's available on Criterion DVD after all), I talk to people all the time who have never seen it. Georges Franju went from documentaries to directing this controversial horror film about a doctor who kidnaps young women and surgically removes their faces in an attempt to graft them onto his daughter's, after hers was mutilated in a car accident. The psychological complexity of the three lead characters is rare for a horror movie, as is the beautiful black-and-white cinematography and the matter-of-fact handling of the plot's more sordid details. Besides retaining much of its original shock value almost 50 years later, "Eyes Without a Face" also burns its haunting images into your brain forever. The young daughter's white, expressionless mask was the inspiration for John Carpenter to similarly hide Michael Myers' face in the orginal "Halloween."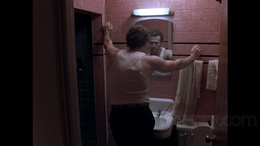 1. Henry: Portrait of a Serial Killer (1986)
It may not be considered a strict horror movie, but it's certainly the most terrifying film on this list. Especially when viewed in the same faux-documentary light as "Paranormal Activity," "Henry" renders the act of murder in a far more banal and realistic manner. John McNaughton loosely based this harrowing no-budget film on real-life killer Henry Lee Lucas. Although it isn't designed to make you think it's a documentary, the dispassionate acting and lack of a budget make it sometimes feels like one. Michael Rooker portrays Henry as an aimless, soulless man whose existence is so dulled that he finds a purpose in life only after he begins to murder others and videotape it. The movie was considered so gruesome that it sat on a shelf for three years gathering dust before Oscar-winning documentarian Errol Morris dusted it off to sponsor a showing at the Telluride Film Festival. Since then, the unrated movie been the subject of much debate due to its startlingly violent palette and authentic style. Warning: Do not watch this one alone.