While about 30 percent of the films that have played Fantastic Fest (which starts Thursday Sept. 22 and which I'll be covering for Scene-Stealers) are available to stream online, and about 50 percent otherwise have a U.S. DVD release, the remaining 20 percent have not been released in the United States at all. Aside from investing in an all-region DVD player and trolling sites like Yes Asia, your only chance to see these amazing films is to watch them at Fantastic Fest.
On the positive side, one of my favorites from 2008, "South of Heaven", is finally getting a DVD release on 10/11/11. However, there are many more outstanding films that have never gotten a home video release here, let alone a theatrical run. Out of all the films I've seen at Fantastic Fest over the years, the ones on this list are the best and most shamefully neglected. These are my Top 10 Fantastic Fest Titles that Demand a US Release. Email eric@scene-stealers.com if you'd like to contribute a Top 10 list to Scene-Stealers.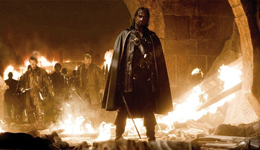 10. Solomon Kane (2009)
Based on a lesser-known character from "Conan" creator Robert E. Howard, "Solomon Kane" tells the fantastical tale of the puritanical badass (James Purefoy) on his quest to destroy evil wherever it lurks. This movie thrills thanks in large part to its great cast, brisk pacing, epic scope, and reliance on practical effects. With the failure of the "Conan the Barbarian" remake this summer, hopes for a domestic theatrical release are increasingly unlikely, but I'd love to own it on a Blu-ray that wasn't imported.
Watch the "Solomon Kane" trailer here.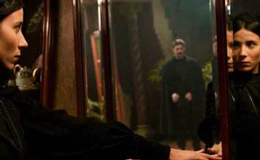 9. Agnosia (2010)
The Spanish film "Agnosia" is a grand-scale romantic tragedy that hearkens back to the golden age of Hollywood with a tale that is part costume drama, part Hitchcock thriller, and part Jules Verne sci-fi. Its dense plot focuses on Joana, who suffers from a neurological illness and is the daughter of a brilliant inventor. After his death, a plot to extract his secrets is set in motion, but the unwitting agent ends up falling in love with her. This beautiful, haunting tale features assured direction from Eugenio Mira, whose oddball debut film "The Birthday" played the very first Fantastic Fest and also deserves a US release.
Watch the "Agnosia" trailer here.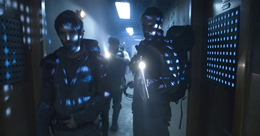 8. The Dark Hour (2006)
The Spanish science-fiction thriller "La Hora Fria" (aka "The Dark Hour" and "The Cold Hour") wowed audiences at the 2007 Fantastic Fest, then appeared to vanish from the face of the earth. Set in a post-apocalyptic future, the film chronicles a small colony of survivors struggling against an external threat. You may have seen this type of film done before, but rarely is it done this well. Its decision to focus primarily on the young boy Jesus (Omar Muñoz) is a particularly effective one, as his curiosity, innocence, and basic goodness all temper the somewhat bleak and terrifying proceedings. The domestic rights to this film are held by Lightning Entertainment, so hopefully we'll see at least a home video release eventually.
Watch the "La Hora Fria" trailer here.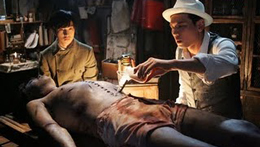 7. Private Eye (2009)
With a recent resurgence in Sherlock Holmes films and television series, the largely Holmes-inspired South Korean film "Private Eye" (aka Geurimja Sarin) would seem to have great timing. Unfortunately, I'm afraid it will be doomed to obscurity here. This is particularly tragic because detective stories are rarely this fun and clever in any language. Set in Seoul in the early 1900s, the film follows a reluctant detective and his medical student assistant as they unravel the delightfully convoluted murder of a rich man's son.
Watch the "Private Eye" trailer here.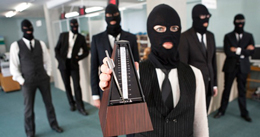 6. Sound of Noise (2010)
Simultaneously conventional and utterly unique, the Swedish/French film "Sound of Noise" is overflowing with charm and whimsy not unlike the films of Jean-Pierre Jeunet or Michel Gondry. While a romantic comedy about frustrated musicians turned artistic terrorists may sound like a hard sell, I'm confident this film will find a receptive audience here if given the chance.
Watch the "Sound of Noise" trailer here.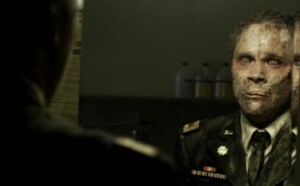 5. The Revenant (2009)
The only film on this list actually produced in the United States (and one of two in English), the gory comedy "The Revenant" was a most welcome Fantastic Fest surprise. More buddy film than horror, this film mines some huge laughs by exploring the logistical nightmares and ethical quandaries of being undead. Hopefully rights holders Lightning Entertainment will shepherd this to a features-packed Blu-ray release because I personally can't wait to buy it.
Watch "The Revenant" trailer here.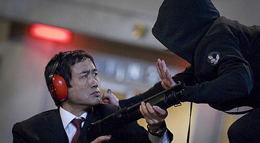 4. Golden Slumber (2010)
One of two films on this list directed by Yoshihiro Nakamura and based on a novel by Kotaro Isaka (who I suspect is the Japanese Douglas Coupland), "Golden Slumber" could be the single most heartwarming film ever made about the assassination of an elected official. Framed for murder of the Japanese Prime Minister, Masaharu Aoyagi (Masato Sakai) runs from the law as he tries to prove his innocence, being assisted along the way by some friends from his youth and a few colorful strangers including the world's most adorable serial killer. Aside from borrowing the title, this film also weaves a faithful cover of the Beatles' song "Golden Slumbers" throughout the film as a thematic centerpiece. It would not surprise me if this produced legal snags when it comes to distribution in English-speaking territories, but regardless "Golden Slumber" is worth the effort.
Watch the "Golden Slumber" trailer here.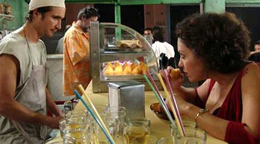 3. Estomago: A Gastronomic Story (2008)
The Brazilian crime drama "Estômago" tells the truly odd story of a seemingly mentally deficient but phenomenally gifted chef Raimundo Nonato (João Miguel), and his life inside and outside of prison. Miguel's charming performance carries the film as he keeps the protagonist likable despite some extremely questionable actions. While some of its more lurid plot developments may turn off those with weak stomachs, Marcos Jorge brings style and class to his directorial debut. While I could easily envision someone like Martin Scorsese remaking it, this film is just about perfect as is and deserves a proper release.
Watch the "Estomago: A Gastronomic Story" trailer here.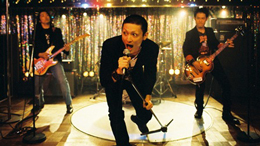 2. Fish Story (2009)
Also directed by Yoshihiro Nakamura from a novel by Kotaro Isaka, "Fish Story" similarly takes a much more personal twist on a plot that sounds like it was lifted from Hollywood blockbusters. It's 2012 and a comet is hurtling towards Earth. Nearly the entire world has accepted that all life on the planet is doomed. So what does that have to do with a Japanese proto-punk band in the early 70s? Surprisingly well paced for a film that jumps between seemingly unrelated events spread across several decades, "Fish Story" is the perfect film for those who suspect Japanese cinema has more to offer than blood showers, anime, and Cannes-friendly emotional dramas.
Watch the "Fish Story" trailer here.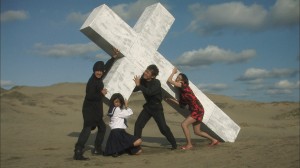 1. Love Exposure (2009)
Of course if blood showers are your thing, you're probably already familiar with Japanese director Shion Sono, who is perhaps most famous for his 2001 film "Suicide Club." Sono has really hit a stride recently. Last year saw the appearance of the rather excellent "Cold Fish," but it's doubtful he will ever top "Love Exposure," which may prove to be his magnum opus. While it may be four hours in length with a gonzo plot that involves Catholic priests, upskirt photography, and a sinister cult, this film captures a truly epic, if wholly unorthodox, love story. Don't let the running time scare you, as the movie is so energetic that it flies by. Despite being a box-office failure in Japan, this film had a surprise (and somewhat DIY) theatrical run at a handful of theaters this summer. Hopefully that will lead to an even more widespread rollout and eventual home-video release. I won't hold my breath, but if any film on this list deserves the Criterion treatment, it's this one.
Watch the "Love Exposure" trailer here.