I'm excited to say that today's Top 10 comes from Toledo, Ohio-based musician and film composer Scott Hunt. Knowing that Valentine's Day is right around the corner and that guys all over the country will want to deliver up some movie rental chick flicks to prove how awesome they are, he emailed me with a list of Top 10 Chick Flicks Guys Will Enjoy Too. These aren't always romantic comedies, but Scott classifies each one as a chick flick of some sort — the kind that will make any boyfriend or husband look like tops while also appealing to their sensibilities as well. If you have a Top 10 you'd like to contribute, email me at eric@scene-stealers.com. In the meantime, check out Scott Hunt's Top 10 Chick Flicks for Guys.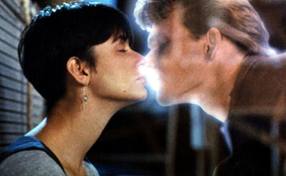 10. Ghost (1990)
This first film is not the strongest on the list, guys, but you're looking to survive right? "Ghost" (for me) is not a "watch many times" movie. Once or twice is the key. This movie, directed by "Airplane!" and "The Naked Gun" movies' Jerry Zucker, is pretty decent. Zucker, later in his career, even spoofs a scene from this movie in a "Naked Gun" flick…. Classic. However dated "Ghost" is, this movie still has some things going for it. For one, we get a really detestable bad guy. It seems to me that when you get this one right, the movie has a better chance at drawing you in and keeping you. We want to see the bad guy get it, and we're willing to sit through to the end to see if he does. So in that respect we do get a nice performance from Tony Goldwyn. Both Patrick Swayze and Demi Moore do a fine job as well. One can feel the hurt in this one (thanks to Swayze and Moore). Whoopi Goldberg assists with some laughs as she portrays a pseudo-medium, and Composer Maurice Jarre keeps the pace moving with his soundtrack.
9. Moulin Rouge (2001)
Here we have "Moulin Rouge," directed by Baz Luhrmann. Before I go any further, know that this is a musical. Yes, I suppose "Grease" could have been a more popular choice for this slot, but you'll probably end up looking a bit more cultured and sensitive by picking this one. Remember, I'm here to help. Things outside of the story to be very excited about are the sets and costumes. Also, cinematograper Donald McAlpine dazzles through and through. In addition to those strengths, the lovely Nicole Kidman who took home the Golden Globe's Best Actress Award in a Musical or Comedy takes center stage. These elements combined with leading actor Ewan "Obi Wan Kenobi" McGregor and a fine selection of music, make for a unique and inspiring romp through turn-of-the-20th-century Paris. Break out the Absinthe and enjoy!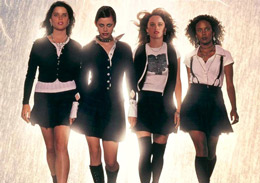 8. The Craft (1996)
Now this is a chick flick. "The Craft" is a type of "new kid at school" tale with one big distinction between this and other similar stories. There is magic and witches. I have to admit that I really like this movie. I too will admit that I am a big fan of Fairuza Balk (who plays the malevolent witch Nancy). Rounding out the cast of witches is Neve Campbell, Robin Tunney, and Rachel True. I have to point out too that the "girly" television show "Charmed" was almost certainly inspired by "The Craft." Will "The Craft" scare, or more so, startle you like a good old horror movie? It may well. These girls are spooky. Will it give you nightmares? No. It won't. This is a teenie film. However, this is much more entertaining than something like those annoying, overrated "American Pie" clunkers. I have read many unfavorable reviews about this film. Intriguingly, almost all of them were written by witches. Who would have thought? It was kind of like when Klingons were very pissed off about their portrayal in "The Wrath of Khan." It's a movie, folks….. a movie.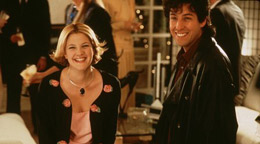 7.The Wedding Singer (1998)
Leave it to Adam Sandler to revisit the 80s in all of its cheesy glory. I mean, we all know that Adam Sandler loves the 80s. He practically has it tattooed on his forehead like Manson's swastika. Here we have "The Wedding Singer," a pretty good comedy romance. I'm not going to lie though. There are some goofy and painfully sappy moments in this film. Still, there are enough laughs rolling around to make this a fine choice for this Top 10 list. If you like "Happy Gilmore" and "Billy Madison"-type Sandler comedies, you're sure to take to "The Wedding Singer." Supported by the usual cast of characters housed in a Sandler movie, "The Wedding Singer" conveys the same style and delivery we expect from that gang. Drew Barrymore takes the leading lady role in this one. I think she does an exceptional job in this film, but this to some people, her performance is one of the downfalls. I'm biased though. I have been in love with Drew Barrymore since she played Gertie in "E.T."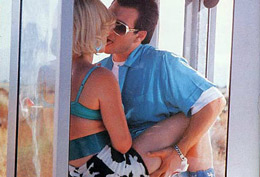 6. True Romance (1993)
This has long been a girl favorite…. I mean look at the title right? However, not only a favorite among females, but we guys seem to love this film as well. I mean it's a Quentin Tarantino screenplay, and it just plays out much like a Tarantino film. The supporting cast really sells it…. You have Christopher Walken, Dennis Hopper, Christopher Penn, Brad Pitt, Gary Oldman, and Tom Sizemore to name a few. Headlining this film are (the almost forgotten) Christian Slater, and (blonde beauty) Patricia Arquette. Both Slater and Arquette contribute a fun, but mostly unbelievable performance as strangers who fall in love after one encounter and marry the following day. Along the way, we run into gangsters, drugs, and of course, the police. With a cast like this, you are bound to have some memorable scenes. Almost everyone's favorite is the scene about "Sicilians' lineage" with Hopper and Walken. Some criticize this movie as being gratuitously violent, but (like I said) it's very much like a Tarantino movie. It's the heart of fiction and it is all in good fun.
I guess this list couldn't truly be entire without this "man-hating fest" of a movie. Well, I guess that's a bit over the top, because I would never recommend a movie to guys that would get us into trouble. What I'm saying is that this movie won't leave you in the doghouse like "Autumn in New York." However, is there a truly likable male character in "Thelma and Louise?" I guess not. It really doesn't matter. Here we have (emotionally injured and nutty Louise) Susan Sarandon dragging (oppressed housewife Thelma) Geena Davis cross-country on an out-of-control vacation of sorts. Along the way we bump into (Louise's ex boyfriend) played by Michael Madsen, (FBI agent) Harvey Keitel, and even the fresh face of Brad Pitt who plays an ex-con hitchhiker. This is a solid Ridley Scott-directed movie with enough American imagery that it's almost a shame that some Aaron Copland music was not utilized for the soundtrack.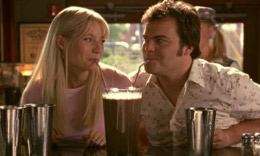 4. Shallow Hal (2001)
This is the Farrelly brothers' version of "not judging a book by its cover" and "seeing the inner beauty." "Shallow Hal" stars the original comedy of Jack Black paired with the ever-talented and versatile Gwyneth Paltrow. Also lending a hand in the more brutally delivered comedy is "Seinfeld's" Jason Alexander. This movie has the ability to tug at the heartstrings and even boasts an extremely effective soundtrack provided by William Goodrum and the not-so-recognizable band Ivy. Although primarily a chick flick, "Shallow Hal" will leave you feeling good. In my opinion, after you watch "Shallow Hal," you might find yourself re-visiting this movie when you come across it as you flip around on the tube looking for something to watch. I'll admit it…. I do.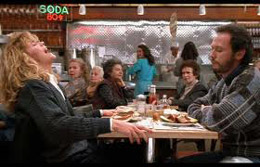 3. When Harry Met Sally… (1989)
This list would truly not be complete without this one. "When Harry Met Sally…" is one of director Rob Reiner's masterpieces. Reiner may prove to be one of the great directors (as far as this Top 10 list goes). You can't really grumble about this movie. It stars the hilarious Billy Crystal and the way-too-cute Meg Ryan. There are so many great moments and one-liners from this movie that have been referenced in pop culture over the years it would be fun to think of the Top 10 moments in "When Harry Met Sally." The deli scene anyone? Either way, this is an involving story that is sure to pull you in. The whole movie is smothered in Billy Crystal's sarcastic, esoteric quips and speckled with Meg Ryan's blind optimism. It just works. I should mention too that (the late) Bruno Kirby and "Star Wars famed" Carrie Fisher both lend a hand in the supporting role category and add a certain believability to the relationships within.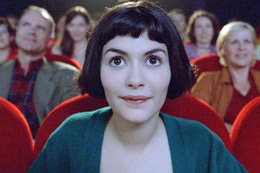 2. Amelie (2001)
There are book people and there are movie people. "Amelie" seems to cater to both. If you're not an avid reader, or are not hard of hearing, you're just never going to prefer subtitles in a movie. With that being said, a really good movie is worth the effort. "Amelie" just happens to fall into that category. This movie is a magical romantic comedy that is meant to heal and inspire. That's just what "Amelie" can do. The word that will immediately spring to mind after you see this is "cute." Why wouldn't it? Audrey Tautou (Amelie) is absolutely adorable. Jean-Pierre Jeunet's screenplay and direction are undeniably charming, and the Music of Yann Tiersen sparkle to make "Amelie" just so very sweet and tender. This is really a fantastic and whimsical movie. It just warms me to think about this film again, even though it has been a while since last I saw it.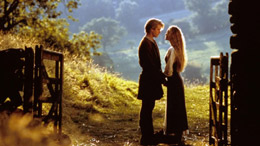 1. The Princess Bride (1987)
"My name is Inigo Montoya. You killed my father. Prepare to die." Oh don't we all love it? This gem tops the list. This is the essential date movie. I have not met one person…. that's right…. not one person who doesn't really enjoy this movie. The story is the old classic "boy loses girl", "boy becomes the legendary Dread Pirate Roberts", then "boy finds girl." This comedy / fantasy / adventure / romance film is so much fun, "The Princess Bride" could easily catapult itself into your favorite movies of all time. No joke. Rob Reiner is directing this one as well. Reiner does an amazing job of translating William Goldman's novel and script to the screen. Reiner has a great way of taking this story and adding elements that are so absurd it actually helps you invest yourself in the fate of the characters and the story in general. The movie boasts a quasi-star-studded cast featuring: Cary Elwes, Robin Wright, Mandy Patinkin, Billy Crystal, Andre the Giant, and the "Inconcievable!" guy (admit it you don't know the actors name. You had to IMDB it just now). They bombard this film with laughs galore. I'd be very surprised if you could find something in this film to really complain about.