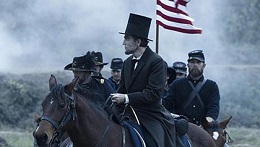 Steven Spielberg is currently tearing up the box office and receiving justifiable critical acclaim for his latest historical drama Lincoln. Spielberg is one of the world's most famous filmmakers, and he's often derided and celebrated at the same time for his sentimentality. It can be argued that his most mainstream work represents either his best or worst tendencies, but going back through Spielberg films from the 1970s on, I found that two of Spielberg's best pictures were the ones that were ignored or misunderstood by mainstream audiences. The rest were pretty much hits, although not all are as adored as some that didn't make my list. (The thoroughly mediocre Jurassic Park and Saving Private Ryan leap to mind.)
Anyway, enjoy my list of the Top 10 Best Steven Spielberg Movies. First, some runners up: Empire of the Sun (1987), Catch Me If You Can (2002)
10. War of the Worlds (2005)

Say what you want about the ending of this sci-fi/horror remake starring Tom Cruise, but the opening thunderstorm/alien invasion (shot with a you-are-there immediacy) is absolutely terrifying, and the scene with the train on fire? Whoa.
9. E.T. the Extra Terrestrial (1982)

There's something that Steven Spielberg inherently understands about a child's imagination, and the way he frames this story from the POV of Elliott (Henry Thomas) is brilliant.
8. Lincoln (2012)

Spielberg's second collaboration with playwright Tony Kushner and his first with Daniel Day-Lewis resulted in a fascinating film that brought the U.S. political process to life like few others have.
7. Minority Report (2002)

Loosely adapting Philip K. Dick, Spielberg created a dynamic, believable (and maybe prescient) future world, along with some classic heart-stopping sequences (the spider-spies, the jetpack action scene) in his first Tom Cruise starrer.
6. Raiders of the Lost Ark (1981)

For bringing the cheesy serial adventures of the 30s to the big screen with quasi-conspiracy-historical fantasy, romance, and a winking sense of humor, Spielberg's first Indiana Jones movie makes the list. It doesn't add up to much, but its pure fun, and the best in the series by far.
5. Schindler's List (1993)

This harrowing drama won Spielberg Best Picture and Best Director in 1994 and showed him turning over a new leaf in storytelling. He hadn't jettisoned his sentimental side at all, but it was balanced with a powerful portrait of pure banal evil.
4. Close Encounters of the Third Kind (1977)

This movie still inspires more straight-up wonder than almost anything I've ever seen. It's part obsession, part idealism, and all imagination as Spielberg pulls the flipside what-if to War of the Worlds and portrays alien contact without all the mass murder.
3. A.I. Artificial Intelligence (2001)

Here's where we get to the misunderstood part. Stanley Kubrick handed this creepy/tragic story about a robot boy to Spielberg in 1995, and by the time he finished it in 2001 with newly minted child superstar Haley Joel Osment, people were expecting something sunnier. Instead, they got a twisted psychological mindfuck with an ending that's way more depressing than they were willing to admit.
2. Munich (2005)

Spielberg 's first outing with Tony Kushner (and his most underrated movie ever) portrays Eric Bana and a conscience-stricken team of Israeli assassins as they violently avenge the 1972 Munich Olympics massacre, challenging the viewer to weigh the human consequences of an escalating terrorist war. This one will unfortunately remain timely for a long, long time.
1. Jaws (1975)

Why is Jaws number-one? Put simply, it has few peers in its genre. Sure, it single-handedly invented the summer blockbuster for better or worse, but it also holds up 100 percent as a prime example of less-is-more terror and contains images and sounds that have endured. Watch it again and I dare you not to be entertained supremely.