I really enjoyed Eric's list last week of Top 10 Great Movies No One Should Have to Watch More Than Once. I couldn't pass up the chance to weigh in, so here's my take on the same topic. The following is a list of films that I have true affinity for, or appreciation of. However, they are all films that I would choose not to watch more than once, often because the experience the first time was so powerful and emotional that I simply don't want to take that particular journey over again.
10. An Inconvenient Truth (2006)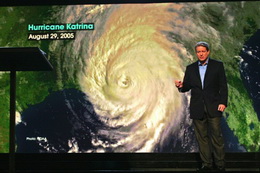 At this point, it seems we may have nearly crested the initial hurdle of getting the hold-outs in big business and Washington to admit there is a global climate problem. Somewhere in the mess a small part of that acceptance may have been spurred on by "An Inconvenient Truth," the cinematic representation of the lecture series that former Vice President Al Gore has given thousands of times in his massive effort to alert the country to this crisis. "Truth" was justifiably criticized for it's heavy-handed presentation of Gore as an environmental hero, as the film spends ample amounts of time talking about his work and vision. I personally have no problem with that. I think Gore stepped out and stepped up in a big way, risking or consciously tossing away any shot he had at seeking a future Presidential nomination in order to bring attention to a catastrophic problem that needed the right face to force the issue into the light of day. That said, like many documentaries, "Truth" need only be viewed once to appreciate the message and the rigorous science behind it.
9. All Quiet on the Western Front (1930)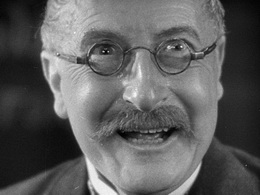 This revolutionary film falls solidly into the category of films required for film and cultural literacy. The 1930 Oscar winner for Best Picture and Best Director (for Lewis Milestone) stirred up such a fuss in Germany that it drew the attention and ire of the Nazi party and Joseph Goebbels, who successfully launched intimidation campaigns in Germany that prevented German audiences from viewing the film for years after its initial release. "Western Front" presents a bleak and tragic view of war and the ultimate cost to the human beings forced to fight it. There is little doubt of the impact "Western Front" has had either directly or indirectly on every war film that has come after. There is also little doubt that unless you're a film student or film historian, that at 138 minutes, "Western Front" is an experience best acquired with a stout heart and a one-time ticket.
8. The Piano (1993)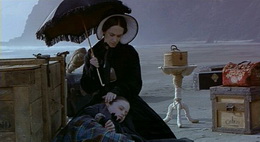 Holly Hunter's extraordinary performance in "The Piano" won her a well-deserved Oscar. The film also garnered Oscars for Anna Paquin (Best Supporting Actress) and a best original screenplay for director/writer Jane Campion. The film is an exquisite masterpiece. However for this classic, the emotional fee far exceeded the one at the box office. Whether the trauma stems from the wrenching script and story, or the frank and startling sexual imagery, "The Piano" lingers long in the mind years after the experience in the theater. We wouldn't get a better look at the majesty of New Zealand until Peter Jackson's "The Lord of the Rings" trilogy, but despite my lifelong affinity for that country and it's exports I haven't been able to bring myself to go back to "The Piano."
7. Philadelphia (1993)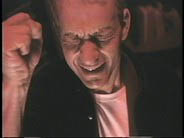 Honestly, when I think about the movie "Philadelphia," the first thing that actually comes to mind, is the theme song by Bruce Springsteen – which wasn't so much a good song, but one that stuck to your brain like a paper sticker and refused to come off. I, of course, quickly move on to the brilliant and gutsy performance by Tom Hanks. Some film fans tend to think of Hanks as someone who is predictable or plays it safe, but his choices and characters say otherwise. Hanks' career of successes sometimes overshadows the grace and skill with which he embodies lasting and meaningful characters, and his work as Andrew Beckett in Jonathan Demme's "Philadelphia" is no exception. This film brought much-needed attention to the plight of victims of AIDS struggling with the disease and experiencing ignorance and discrimination. Despite the hopeful messages at the film's conclusion and the remarkable bravery of the Beckett character, the themes in the film are so heavy and sad that I believe this film would be extremely tough to get through a second time.
6. Closer (2004)
Director Mike Nichols takes us farther inside a set of damaged relationships than anyone should ever venture to go. Talk about an experience that left you feeling physically and mentally brutalized– the manipulation and devastation of the couples and characters aptly played by Natalie Portman, Clive Owen, Jude Law, and Julia Roberts was exhausting. I have absolutely no interest in reliving the brief, tiring moments I spent watching the lives of these four people as they tear themselves and each other to shreds. Nichols is a master craftsman and, at one time, a comedian, so its no surprise that "Closer" shows off his ability to navigate the dark side of humanity with razor-sharp results.
5. Full Metal Jacket (1987)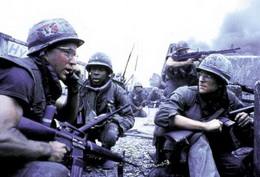 I admit I've seen Stanley Kubrick's "Full Metal Jacket" more than twice, but I wish I had seen it just once. Burned permanently into my head are Private Pyle's (Vincent D'Onofrio) suicide sequence, and the scene in which Matthew Modine's character Private Joker confronts the female sniper who just killed Cowboy. Kubrick's look at Vietnam was all-inclusive. In "Jacket," not only does he take on war itself, but also the institutions of the military and the methods used to create soldiers.
4. Rescue Dawn (2007)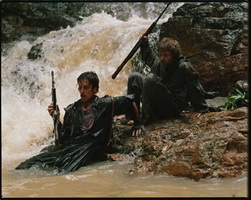 The war films just keep coming. The only reason to go back to the grueling horror of "Rescue Dawn" would be for the truly inspired and hard-fought performances of Christian Bale, Steve Zahn, and Jeremy Davies. "Dawn" director Werner Herzog returns to the non-fiction material he made a documentary about called "Little Dieter Needs to Fly" (1997), only here he has taken some fictional and cinematic liberties with the story – much to the dismay of the families of the men being represented.
3. Dancer in the Dark (2000)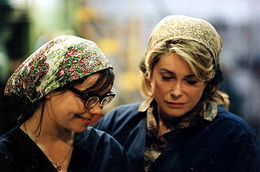 Much has already been said about this film in Eric's Top 10 "Only Once" list from last week and in the comments from our friends in Scene-Stealers-land. This film is incredibly manipulative, and to extreme effect. I honestly can't recall needing to remove myself from the presence of other people in order to recover from a film experience like I did here. Bjork is amazing and the choreographed musical scenes and music in the film are extraordinary, but I never want to feel that way again. "Dancer" is a profoundly painful cinematic journey and I recommend it sparingly, despite its exceptional qualities.
2. Schindler's List (1993)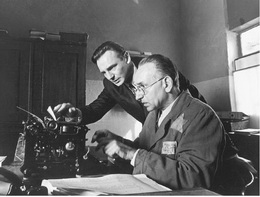 Stephen Spielberg's masterpiece "Schnidler's List" needs no explanation or synopsis. The skill with which this film was made, both in front of, and behind the camera lens, was equal to the task of telling the hidden stories of those whose lives were lost or forever altered by the Holocaust and those priceless few who fought to save them. This is a remarkable piece of cinema that won 7 Oscars including Best Picture and Best Director for Spielberg, but this is also a rare and nearly perfect film– one that many people, including myself, have only the heart to watch once.
1. United 93 (2006)
Director Paul Greengrass undertook a seemingly insurmountable task in the telling, in real time, of the minute-by-minute story of the passengers aboard United Flight 93 on the morning of September 11, 2001 and the people on the ground fighting to understand what was happening in time to make a difference. "United 93" is a phenomenally challenging film that pushed the boundaries of filmmaking in its style and creation. I believe "United 93" is to date, the most profound cinematic accomplishment made specifically in reaction to those unthinkable tragedies. While I have a tremendous amount of respect for the film, I haven't dared go back. "United 93" speaks directly to the power of film and storytelling, and to the value of telling all of our stories– even those that are this overwhelming. Even if the tragedy is senseless, telling the story of those who lived it, is not.