With "The Dark Knight" coming out this weekend and all the hype surrounding somebody other than the guy playing the title character, it's not hard to figure out why this list is timely. Putting a ranking a list of tragic deaths seems kind of tasteless, but that's the format of this column, so I'll stick to it, I guess. Forget the numbers and look at this as a tribute to some very talented people who were gone much too soon.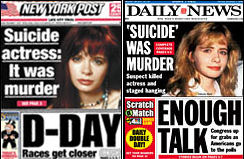 10. Adrienne Shelly (1966-2006)
Initially, it looked as if this talented actress/screenwriter/director (whose film "Waitress" was finished and premiering at Sundance just two months later) had hung herself with a bedsheet, but it was soon revealed that she was senselessly murdered in the most bizarre of circumstances. A 19-year-old Ecuadorian construction worker confessed to killing Shelly after he said she complained about the noise he was making in the apartment below hers in New York's West Village. He said he was "having a bad day" and also made videos of himself which implicated him in the murder. Upon his guilty plea in February of this year, however, he rescinded his original story and said that Shelly had not complained about noise, but rather she had found him stealing money from her purse and had threatened to call the police. Shelly, who was 40 at the time of her death, made a name for herself as an actress in indie maven Hal Hartley's films "Trust" and "The Unbelievable Truth." She had a promising career as a film director cut way too short, as her movie "Waitress" was released to widespread critical acclaim the following summer.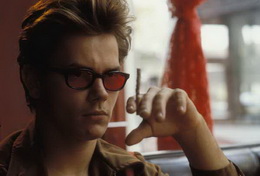 9. River Phoenix (1970-1993)
At 18, River Phoenix was nominated for an Oscar for his performance in "Running on Empty," but just four years later his younger brother Joaquin was frantically dialing 911 as River died on a sidewalk outside L.A.'s Viper Room from a speedball overdose. The star of "Stand by Me" and "Indiana Jones and the Last Crusade" had a bright career ahead of him, but that most clichéd of clichés, the drug overdose, took his life on Halloween night at the age of 23. His death was particularly shocking to the public, who weren't aware of his habit and his friends and family have declined to talk about his death. What is known is that before leaving the club, he was in the bathroom snorting a combination of heroin and cocaine known as Persian Brown, and complained of being ill soon thereafter. With great performances in indie flicks like "Dogfight" and "My Own Private Idaho" under his belt in 1991, it's too bad he wasn't able to continue making interesting choices.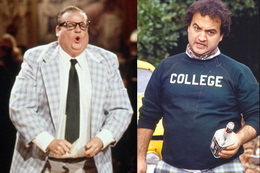 8. John Belushi (1949-1982) / Chris Farley (1964-1997)
These two had more in common than their status as overweight comedians and "Saturday Night Live" alums. They also both died at age 33 from very similar drug overdoses. John Belushi died, like River Phoenix, from a speedball overdose. It was given to him by friend/addict/drug dealer Cathy Smith, who subsequently served 18 months for involuntary manslaughter. After partying all over West Hollywood, they went back to his bungalow at the Chateau Marmont on the Sunset Blvd. Robin Williams had snorted some coke with them that night and left and at 3 a.m. Robert Deniro came by, but didn't like the scene and left pretty quickly. By morning, Smith was gone and Belushi was dead. Chris Farley, who idolized Belushi, was found dead in his Chicago apartment after a four-day drinking and drug binge that included—you guessed it—cocaine and heroin. Friends and family thought he would head into rehab after the binge (that included visits from an expensive call girl and a stripper), but on 2 p.m. on the fourth day, his brother found him dead, sprawled out on the floor of his apartment. In the two years leading up to his death, he was in and out of rehab at least 17 times.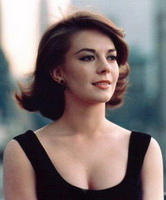 7. Natalie Wood (1938-1981)
She made the transition from child actor to full-fledged movie star in films like "West Side Story" and "Splendor in the Grass," but Oscar-nominated actress Natalie Wood hadn't had a hit in a while when she drowned under odd circumstances in 1981, at age 43. On a weekend break from filming the sci-fi movie "Brainstorm," co-star Christopher Walken and her on/off-and-on again husband Robert Wagner were on the couple's yacht 22 miles of the L.A. shore. After consuming four bottles of wine and two bottles of champagne, the two men stayed in the boat's main cabin and Wood went to her room. Some time later, she stepped out on deck, untied a rubber dinghy from the stern and fell from the yacht into the water. According to Time magazine, "There were about a dozen craft near by. Aboard one was Marilyn Wayne, a Beverly Hills commodities broker, who says she was anchored just 100 yds. from the Wagners. At about midnight, she says, "I could hear someone saying, 'Help me! Somebody help me!' " She claims the cries lasted for more than 15 min. and that from somewhere in the darkness came the answer: "Take it easy. We'll be over to get you." Why didn't Wayne try to help? Says she: "It was laid back. There was no urgency or immediacy in their shouts."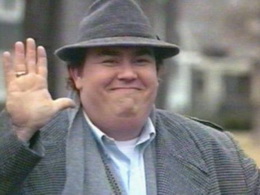 6. John Candy (1950-1994)
It makes me very sad indeed that we'll never get another soulful and hilarious performance from John Candy like he gave in 1987's "Planes, Trains, and Automobiles." At the age of 43 while on location filming the dreadful Western comedy "Wagons East!" in Durango, Mexico, Candy died of a heart attack in his sleep. He was overweight, smoked, and had a father who died at the age of 35 from cardiac arrest as well. Supposedly, he was making a concerted effort to lose weight at the time of his death. Candy played a small but quirky and memorable role in Oliver Stone's "JFK" a couple years before, but most of his characters were big-hearted underdogs like Del Griffith, the shower-curtain ring salesman from "Planes" who hides his disappointment just barely under a joking, overbearingly peppy personality. He will be missed.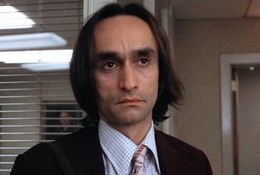 5. John Cazale (1935-1978)
You may not remember him by name, but who could forget John Cazale's stirring performace as Fredo Corleone in the first two "Godfather" films? In fact, his untimely death (and thus, six-year movie career) earns him the distinction of being the only actor who has appeared in only six films (including archival footage for "The Godfather: Part III"), all six being nominated for Best Picture. Besides being a celebrated theater actor, Cazale also appeared in Francis Ford Coppola's paranoid character study "The Conversation" and nabbed a Golden Globe nomination for playing Al Pacino's hapless partner in Sidney Lumet's electrifying heist movie "Dog Day Afternoon." His final role was opposite then-fiancée Meryl Streep in "The Deer Hunter." He acted in the movie even after being diagnosed with the bone cancer that took his life at 42, just after his work on the film was completed.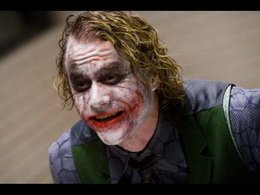 4. Heath Ledger (1979-2008)
At 28, Oscar-nominated actor Heath Ledger unexpectedly died of an overdose of prescription drugs in his New York City apartment. Whether they were taken as a result of his inability to sleep or because of an ongoing addiction to certain drugs is up for debate, but the fact remains—this actor was cut off too early in life and had a lot more to offer. Following his transformative performances in "Monster's Ball" and "Brokeback Mountain," it was clear Ledger was on a career path that steered far from earlier, teen-oriented fare like "A Knight's Tale." He was one of several actors to play a likeness of Bob Dylan in last year's amazing experimental film "I'm Not There," and early reports from advance screenings of "The Dark Knight" have Hollywood already crying Oscar. Whether that proves to be the case or not, it looks as if the young actor had no problem going out on a limb for his roles, and, thanks to his untimely death, the Joker might just be the character that he is most remembered for.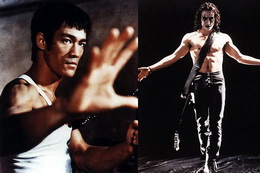 3. Bruce Lee (1940-1973) / Brandon Lee (1965-1993)
Father was 32 and son was 28 when they died, both by inexplicable circumstances. Bruce Lee had almost single-handedly brought martial arts to international prominence by 1973. Although many conspiracy theories have been mentioned in association with his death (including an underground Chinese society murder and curse), it was officially ruled "death by misadventure." After complaining of a headache in the afternoon, a friend gave Lee a painkiller called Equagesic, which he had some sort of allergic reaction to. Some time after a nap in the evening, he died of cerebral edema after his brain had swollen considerably. After a string of B-movies, Bruce's son Brandon Lee was cast as the lead in "The Crow." During filming of one of the last scenes, a freak accident took his life. A squib round that was stuck in a prop gun from a previous scene went undetected and when the same gun was used to film Lee's character's death scene, the blanks pushed the empty cartridge out of the gun and into Lee's spine. Following an unsuccessful six-hour operation to remove the bullet, Lee died. The family curse legend continues, and father and son are buried next to each other in Lake View Cemetary, Seattle.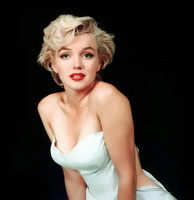 2. Marilyn Monroe (1926-1962)
Whether it was the Kennedys, the mafia, the CIA, or Marilyn Monroe herself that was responsible for the mega-movie star's mysterious, drug-related death, one thing is clear–the actress was already in a destructive tailspin. Three failed marriages, a psychiatric clinic stint, a miscarriage, and two abruptly-halted affairs with Robert and John F. Kennedy defined the troubled home life of America's most famous blonde bombshell. Found dead in her L.A. home on August 5, 1962, the official cause of death was listed as "acute barbiturate poisoning" and was recorded as a "possible suicide." She studied under Lee Strasberg at New York's prestigious Acting Studio for the last seven years of her life, and proved she had great chops as a comedienne in Billy Wilder's "Some Like it Hot." Early supporting roles in "Clash by Night" and "The Asphalt Jungle" and "All About Eve" are solid as well, but her iconic turns in "The Seven-Year Itch" and "Gentlemen Prefer Blondes" are what she is most remembered for. That, and the mystery surrounding her death at age 36—accidental overdose, suicide, or homicide—which people still obsess over today.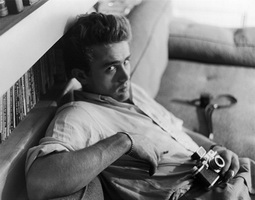 1. James Dean (1931-1955)
The producers of his last film, "Giant," didn't allow James Dean to race cars during the filming of the movie, and it turns out they had good reason to worry. The only actor to have two posthumous Oscar nominations was killed in an almost head-on car crash at the age of 24. One week before his death behind the wheel of a Porshe 550 Spyder, actor Alec Guinness told Dean that the car had a sinister look to it, and that if he drove it, he would be dead within the week. Exactly one week later on U.S. Route 466 near Cholame, Calif., Donald Turnupseed, a 23-year old Cal Poly student, crossed into Dean's lane while attempting to turn. Turnupseed and Dean's passenger, mechanic Rolf Wütherich, survived the crash. His last known words were: "That guy's got to stop. He'll see us." According to his friend Dennis Hopper, Dean was to act in one more movie and then move to directing because he hated "being treated like a puppet." Dean was another Strasberg student whose radical style of method acting and improvisation drastically changed the way film actors performed and he'll go down in history as a timeless American icon.