"Sex and the City," "The X-Flies," "Get Smart": It is clear that adaptations of TV shows, both old and new, are going to continue to be made. The vast majority of them, it seems, are real stinkers ("Bewitched," starring Will Ferrell) , but Hollywood keeps cranking them out ("The Land of the Lost," starring Will Ferrell), so maybe it's time to celebrate the best of them and look on the bright side.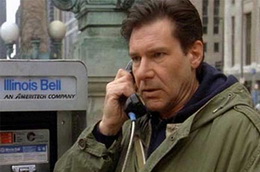 10. The Fugitive (1993)
From 1963-1967, America thrilled at the exploits of Dr. Richard Kimble (David Janssen) who, after being wrongly convicted of his wife's murder, escapes and begins his search for the real killer, a one-armed man. Its fourth-season finale was the most-watched TV show ever until "Dallas"' famous "Who Shot J.R" episode in 1980. Harrison Ford took the role of Kimble in this movie and Tommy Lee Jones won a Supporting Actor Oscar for playing the relentless Deputy U.S. Marshal who is hot on his trail. This movie was also an unlikely Best Picture nominee that year at the Oscars, buoyed by no-nonsense performances and a clean, carefully-built suspense plot. Jones had enough screen time to create the new cliché for an "officer-barking-orders-snappily" scene ("every gas station, residence, warehouse, farmhouse, henhouse, outhouse and doghouse"), which led to a sequel featuring just his character from the movie, titled "U.S. Marshals." We don't talk about that one.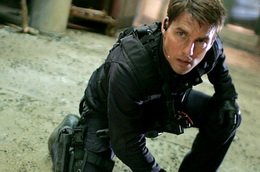 9. Mission: Impossible III (2006)
At the height of Tom Cruise backlash from his Scientology talk-show roadshow antics, J.J. Abrams (the man behind TV's "Lost" and the current "Star Trek" reboot) conjured up the best of this TV-spawned action franchise by casting an unlikely villain (the sleazy Philip Seymour Hoffman), pulling off some incredibly engaging action sequences with very little CGI, and raising the personal stakes for superspy Ethan Hunt (Cruise). There is still the requisite amount of suspension of disbelief and that annoying latex mask gimmick, but more than any other M:I movie, this one feels—dare I say—kind of real. Loads of people probably don't even remember the TV show, which starred Peter Graves, ran from 1966 to 1973, and is probably best known for its Lalo Schifrin-written theme song. Graves returned for another show with the same name that aired for 2 seasons during 1988-1990.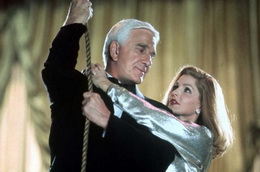 8. The Naked Gun: From the Files of Police Squad! (1988)
"Police Squad!" ran a whole six episodes in 1982, and ABC entertainment president Tony Thomopoulos said the show was "cancelled because the viewer had to watch it in order to appreciate it." Good reason. Well they watched the failed TV show's movie spin-off, released six years later, and it remains a minor classic, thanks to the non-stop gags of Jim Abrahams and the Zucker brothers (creators of "Airplane!") and Leslie Nielsen's perfect deadpan dumbass, Frank Drebin (a role that he's been able to milk variations of with diminishing returns ever since). Abrahams and the Zuckers were equal-opportunity mockers, spoofing cop dramas and every sacred cow they (or Drebin) could get their hands on, such as the National Anthem and the Queen of England (literally). And they didn't need A-list actors to do it either: Priscilla Presley, O.J. Simpson, Ricardo Montalban, and George Kennedy? Are you kidding me? It doesn't matter. When a movie is funny, it's funny, and "The Naked Gun" still holds up, despite two sequels that cut the laugh ratio just about in half.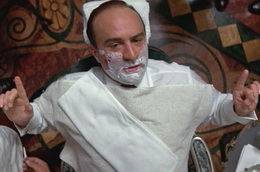 7. The Untouchables (1987)
Brian De Palma, who directed the first "Mission: Impossible" movie, helmed this film adaptation of the 1959-1963 TV show "The Untouchables," which was produced by the guy who also created "The Fugitive" for TV. Ooooh, it's so incestuous. All connections aside, this is a pretty slick movie for De Palma, who usually spends more time as a provocateur than an entertainer. Kevin Costner takes the mantle of uncorruptable Chicago Prohibition Agent Elliot Ness from Robert Stack, who played him on TV, and Robert Deniro gives a memorable if bit turn as mobster Al Capone. It's Sean Connery, however, that walked off with a Supporting Actor Oscar for playing a rundown Irish cop. De Palma famously aped the "Odessa steps" sequence from Sergei Eisenstein's "Battleship Potemkin" for a fabulous closing gun battle, but David Mamet is the MVP of this movie, crafting a bloody screenplay with crackling dialogue. Believe it or not, he's currently in production on a prequel about Capone's rise to power called appropriately "The Untouchables: Capone Rising."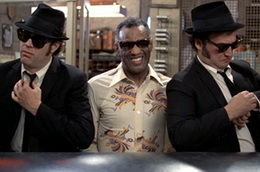 6. The Blues Brothers (1980)
Created by Dan Aykroyd and John Belushi, the characters of Jake and Elwood Blues were honed during musical performances on "Saturday Night Live" before director John Landis barely harnessed their chaotic spirit long enough to make this movie. Besides featuring a great soundtrack with cameos from soul legends Ray Charles, Aretha Franklin, James Brown, and more, this movie has a mean and rebellious streak missing in most movies today. What it lacks in forward plot movement, it makes up for in attitude and spectacle. The long car chase through the Dixie Square Mall is unforgettable, as is the scene where the Illinois Nazi Party (featuring Henry Gibson—hilarious) falls nearly a mile…straight down…in the middle of Chicago…in a Ford Pinto. The movie is sloppy and rude and a whole lot of fun, and the music may just get you outta your seat to, as Charles sang, "Shake Your Tailfeather." Ignore the lame-o 1998 sequel "Blues Brothers 2000" unless you enjoy a sharp stick in the eye.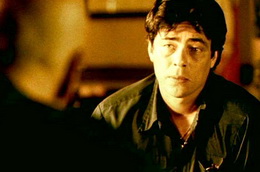 5. Traffic (2000)
Steven Soderbergh picked up a surprise Best Director win (beating Ang Lee for "Crouching Tiger, Hidden Dragon" and Ridley Scott for "Gladiator") for this complex tale of drug traffickers, cops, users, and politicians, whose lives intersect, though not directly. If it sounds like Alejandro González Iñarritu's "Amores Perros" or "Babel," or Steven Gaghan's "Syriana," it should. "Traffic" was written by Gaghan and came out the same year as "Amores Perros." Michael Douglas, Don Cheadle, Catherine Zeta-Jones, and Dennis Quaid all star in this ensemble piece about the human cost of the drug war, but Benicio del Toro won an Oscar despite the fact that most of his dialogue is in Spanish. Soderbergh shot the film himself and used a lot of handheld camera, keeping the budget low and the look very cinema verite. This style is used a lot now in modern movies to give them a more tense, realistic feel (especailly the last two "Bourne" pics). Oh, yeah, by the way, this movie is based off of a 1989 British TV miniseries called "Traffik," which starred a young Julia Ormond,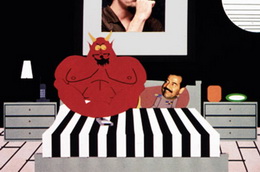 4. South Park: Bigger, Longer & Uncut (1999)
Yeah, that's right—I've got this potty-mouthed little bastard of a movie ranked above Mr. Critically Acclaimed Multi-Oscar Winner, so what? F@%k you. I wonder how many fans of Trey Parker and Matt Stone's barely-animated TV show on Comedy Central went into the theaters in 1999 expecting a musical? Probably zero. And how many walked singing "Uncle Fucka"? Exactly. This movie woke me up to the idea that Parker and Stone were grade-A (as in asshole!) satirists. Who else would have a bright red, horned Satan sing to his dancing boy-toy Saddam Hussein? Or feature an angry existentialist teenager who hates God named The Mole? Or set the entire film in motion by showing a film-within-a-film called "Asses of Fire" that teaches kids new swear words they didn't even know existed.War comes in "South Park," for sure, but it's more than a culture war, it's a full-on, bloody, violent massacre with Satan and his minions emerging from Hell. See what will happen if you try to censor these guys? Did I mention the songs (including the Oscar-nominated "Blame Canada") are funny and catchy as hell?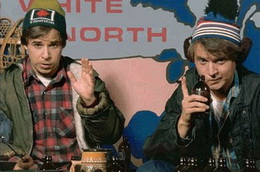 3. The Adventures of Bob and Doug McKenzie: Strange Brew (1983)
SCTV's third season saw the creation of these two Canadian stereotypes by Dave Thomas and Rick Moranis. When I was a kid, without having ever seen a sketch from the Canadian "Saturday Night Live" (as it's been called), I saw this movie spinoff, written and directed by Thomas and Moranis, and thought it was hilarious. Interestingly enough, I had no idea of Canadian culture and stereotypes, so I had no idea what it was they were satirizing. That speaks to how fully developed these lovable characters were and how funny the far-out, surreal aspects of the story were. Additionally, I hadn't read "Hamlet" yet in my English Lit class, so I had no idea that the story of this one-of-a-kind movie was a takeoff of that famous Shakespearean play. Respected actor Max Von Sydow plays Brewmeister Smith, an evil beermaker/psychiatrist hell bent on taking over the world via a drug in Elsinore Brewery beer, and it's up to the two dumbest, donut-eating, beer-swilling guys in Canada to stop him. Meanwhile, logic is ignored, plot conventions lampooned, and dogs fly cross-country to eat free sausages. I'm not sure what was in the beer in the Great White North back in the early 80s, but I'm sure glad these two were drinking it long enough to make this wholly original movie, eh.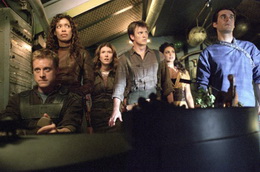 2. Serenity (2005)
This adaptation of Joss Whedon's cancelled-too-soon FOX TV show "Firefly" is proof that you don't have to dumb down serious sci-fi themes to make an entertaining sci-fi movie. Like George Lucas, the "Buffy the Vampire Slayer" creator went for a Western-in-space feel, but unlike Lucas' recent trilogy, Whedon gave his fleshed-out characters snappy dialogue and heart-wrenching conflicts. It's not hard to see criticisms of world politics in the plot of "Serenity," and you can even read some of Whedon's own problems with his old network into the fabric of the story. Whether you're willing to go that far or not, though, it's quite easy to just let the urgency of a well-told story with likable characters wash over you as you enter a fully realized sci-fi universe that feels like a real shot in the arm for the genre. Even though the movie wasn't a huge success in the theaters, it's done fairly well on DVD and there is talk of a sequel, but we'll have to see if the series' loyal fans, or Browncoats, as they're called have as much pull as they would like.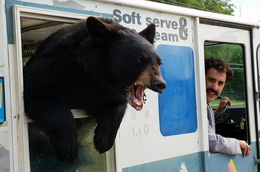 1. "Borat: Cultural Learnings of America for Make Benefit Glorious Nation of Kazakhstan" (2006)
A non-stop merciless satire of American culture and a fearless performance by brilliant comedian and social provocateur Sacha Baron Cohen make this the best movie ever adapted from TV. Cohen fine-tuned his skills with this character, the lovable bigot from Kazakhstan, for years on U.K. and U.S. versions of his TV program "Da Ali G Show." When he finally hoisted him upon the American public in theaters—reflecting a pretty nasty picture back at us—we were ready for it. The hugely unexpected success of this movie means that either Americans are far smarter than their choices at the box office had previously betrayed (making "The Dark Knight" the highest-grossing film ever in one weekend is a further step in the right direction) or it shows that they just like watching two grown men wrestle each other naked in a hotel room. Surprisingly, it was revealed far into the film's theatrical run that—although its situations with real people were ultimately improvised—much more of "Borat" was meticulously planned than it looked possible, due to the writing team's experience with this character and subsequent reactions from real people. The Academy must have been paying attention, because they nominated the comedy for a writing Oscar that year. Production continues on a sequel of sorts featuring Cohen's gay Austrian fashion reporter Bruno (also from "Da Ali G Show"), and if its as stingingly funny as "Borat," there might be a new number one for this list next year.