It may not be a Top 10 list per se, but this is a fantastic travel guide via 80 movies! Chris Kavan is the Community Manager of FilmCrave.com and he would much rather watch a good movie than the travel channel any day of the week. Here's Chris:
Who says you have to travel to see the world? Granted, a first-hand experience is always going to be more powerful, but there are no shortage of films that can take you from coast to coast, continent to continent, and enjoy some of the top movies of all time – and all without ever having to leave your living room. Where can your journey through 80 films take you? Sit back, relax and let's find out:
1. New York City
Where else to start but The Big Apple? There are no shortage of films about it: start off with a historical look with Gangs of New York, enjoy the more romantic side with Breakfast at Tiffanys and New York, I Love You or explore the seedier side with Taxi Driver, Serpico and Midnight Cowboy. Get the whole family together for The Muppets Take Manhattan. Finally, see what the future might hold in Escape from New York and Soylent Green.
2. Los Angeles
The City of Angels also has a laundry list of films set in and around it: start with the aptly named L.A. Confidential. Explore the dark side of fame in Sunset Boulevard and What Ever Happened to Baby Jane? Lighten things up with Beverly Hills Cop. Get as close to the inner city as most people want with Boyz N the Hood and Menace II Society. Get your crime fix in with Chinatown. Finally, end things with some laughs with Clueless and Rush Hour.
3. Paris
The city most associated with romance and love. Woody Allen had a recent hit with Midnight in Paris while Paris, I Love You gave a variety of directors a chance to explore the city. Classics like noir film Rififi, comedy Mon Oncle and New Wave masterpiece Breathless all lend a different view of the city.
4. London
We yanks may think of England as bad teeth and worse food – but they're not so bad across the pond. Start things off with the charming Alfie. Get your musical on with Oliver! and Sweeney Todd. There is romance here as well with Notting Hill and Four Weddings and a Funeral. London also has seen their fare share of horror, from An American Werewolf in London to 28 Days Later and the perfect mix of horror and comedy in Shaun of the Dead.
5. Rome
There's as much history and culture in this Italian city as the previous four put together. Likewise, the films you can see run the gamut. One of my personal favorites, Bicycle Thieves is such a simple story yet highly effective and powerful. The romance of the city is brought out by Roman Holiday. La dolce vita serves up a different slice of hedonistic life. Of course you could go the classic route with films like Spartacus, Quo Vadis and Agora. That's the deal with Rome – modern or historical, you can always find something to your liking.
6. Tokyo
A mix of modern technology with a rich, varied history. No doubt Lost in Translation tops my list – the city plays just as big a role as the actors. Tokyo Story is a classic film that depicts a division between generations. With a rich culture of animation, Tokyo Godfathers is a perfect showcase of the city and anime style the country helped popularize. The anthology Tokyo! can go from touching to absurd. You also have the quite different crime film Tokyo Drifter.
7. New Orleans
It's not all Mardi Gras and bayou living (just mostly… kidding – don't sic any gators on me!) but there are plenty of movies that explore the city. Of course, where start anywhere else but The Big Easy. Another film you can't help but appreciate is Panic in the Streets, which used real citizens for many of the roles. Much of Interview with the Vampire takes place in or around New Orleans. Although light-hearted, The Princess and the Frog is a wholesome, family-friendly was to experience the city.
8. Washington, D.C.
Corruption, crime, deception, bribes – and that's just Congress for you! Washington and politics go hand-in-hand, which is why films as varied as Mr. Smith Goes to Washington and Wag the Dog still resonate today. You also have plenty of movies about the president himself: The American President, Dave and Absolute Power for three. Then you have films that have basis in reality: All the President's Men (Watergate), Charlie Wilson's War (Afghanistan) and The Insider. It just depends on if you prefer straight fiction to kind-of reality (sometimes the two can be hard to distinguish).
9. Austin, Texas
Slacker, a film that is seemingly about nothing, but captures the people and the place perfectly.
10. Australia 
It's hard to nail down a city with Australian films, so I'll just pick my two favorite from the continent: the coming-of-age drama Walkabout and the ethereal mystery Picnic at Hanging Rock.
And More…
Baghdad – You can find plenty of films dealing with the ongoing conflict, but I'm going with a documentary that truly surprised me, Heavy Metal in Baghdad.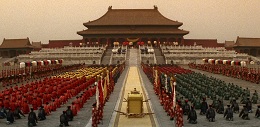 Beijing – From a historical perspective, nothing can touch The Last Emperor in my book.
Berlin – Many will disagree with me on this, but Run Lola Run is my pick, and I'm sticking to it (plus, it's not nearly as depressing as most films set in Berlin).
Boston – Mystic River, though one could make a great case for The Departed as well.
Chicago – The Untouchables although not modern, the prohibition-era film is still highly regarded and a great watch. You could also make a case for Chicago – if you like musicals.
Dublin – You won't find a much more heralded film than The Commitments.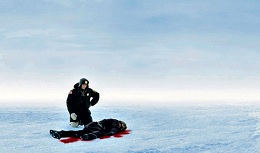 Fargo, North Dakota – Why, Fargo, of course. You were expecting something else?
Johannesburg – If you want a historical perspective, Invictus is the ticket, if you want a historical perspective with a wicked sci-fi twist, District 9 is the other ticket.
Las Vegas – If you want drama, Leaving Las Vegas if you need a pick-me-up to cheer you right back up, The Hangover.
Miami – Scarface, favored by rappers everywhere.
Mumbai – As much as I know it's the cliche choice, I'm still picking Slumdog Millionaire, a film I'm actually glad one the best picture Academy Award.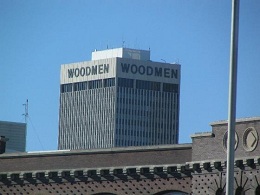 Omaha, NE – The closest I'm getting to my home town, About Schmidt captures the essence of Midwest life.
Philadelphia – Nothing screams America like beating up someone else, so Rocky it is.
Rio de Janeiro – City of God may not paint the greatest picture of the city, but it is powerful.
San Francisco – Hopefully you like crime as Dirty Harry and Bullitt really define this city.
Seattle – Between Singles and Sleepless in Seattle, you should be covered.
Vienna – The Third Man – Voted the best British film of all time? I guess it should be here then.
That's the world-wide tour – and I know I only touched on a fraction of the films that can transport you to another city, another country, another culture – but, hey, we have to start somewhere, and I think this is definitely a decent start.