This review originally appeared on KSNT-NBC, KTKA-ABC, and KTMJ-FOX,
Kansas First News
.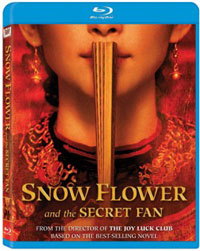 Snow Flower and the Secret Fan (2011) 
Snow Flower and the Secret Fan, out now on Blu-ray and DVD, tells two parallel stories with the same actors (Gianna Jun and Li Bingbing) playing parts in two distinctly different eras. The first is a handsomely mounted historical drama set in 19th century imperial China and the second is a modern-day tale of sisterhood torn apart in Shanghai.
It turns out that the dynamics of the character's journeys have much in common after all.
Snow Flower and the Secret Fan is an adaptation of a popular 2005 novel by Lisa See, and although it looks fantastic, it barely registers on an emotional level because it feels so dull and manipulative.
By the time Hugh Jackman shows up in an odd little cameo role (singing and speaking in Cantonese), it's already too late to get into the story.
Water for Elephants (2011)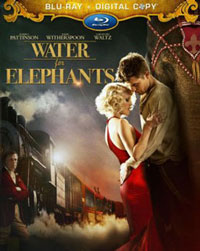 Another best-selling novel — this one from Sara Gruen — adapted into a pretty-looking movie is out this week on Blu-ray and DVD as well.
Water for Elephants stars Robert Pattinson and Reese Witherspoon as members of a traveling circus during the Depression.
The movie is supposed to be a whirlwind romance, as the two fall in love and incur the wrath of Christoph Waltz, who plays Witherspoon's overbearing husband.
The problem is, Water for Elephants plays like a book with half of its pages ripped out. It moves quickly enough, but it's never convincing and the actors never get much to chew on.
The end result isn't really a whirlwind—it's more like a tumbleweed.