This review appeared in slightly different form on the Scene-Stealers Lawrence.com blog, and the video review above from KCTV5′s It's Your Morning.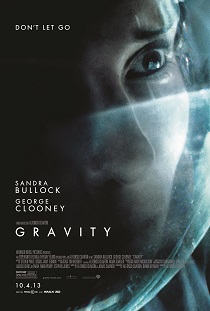 Gravity is a movie that lives up to its double-entendre title, while both meanings of the word in the film's context may leave you breathless.
Not only does one feel the full weight of the situation of two astronauts stranded in outer space after debris damages their vessel, but the meticulously designed camera work also conveys the feeling of weightlessness for its entire 90-minute running time.
Simply put, Gravity is a pure cinematic delight.
I've seen the opening shot of the movie—in which a fluid camera revolves around veteran astronaut Matt Kowalski (George Clooney) and newbie Dr. Ryan Stone (Sandra Bullock) as they float in the open space around their space shuttle—described as anywhere from 13 to 20 minutes. I didn't have a timer going, but either way, it's a feat of immense proportions.
More than just a technical achievement for director Alfonso Cuarón and cinematographer Emmanuel Lubezki, the shot is completely immersive, not to mention a wonder to behold in 3D—a format that requires enough time for the depth to come into focus between cuts. There is such detail in every frame that this is one movie you need to see in on the big screen to get the full effect.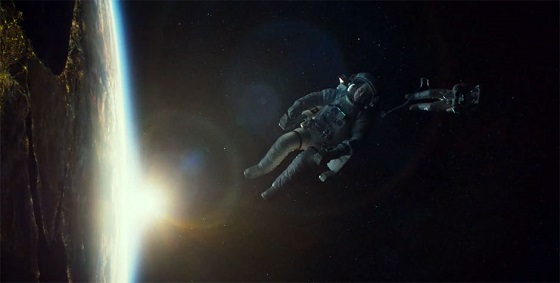 This filmmaking strategy of long, uninterrupted takes is employed throughout the movie and is light years away from the modern action film, which relies on quick edits and a noisy soundtrack to create chaos. Although the score by Steven Price is used frequently to ramp up the suspense, when complete silence is employed in Gravity, it is terrifying.
Alfonso and his co-screenwriter and son Jonás Cuarón did lots of research, taking great pains to make the technology and situations—which do not rely on anything futuristic—as realistic as possible, so I hesitate to even call this a science-fiction movie. More importantly, lurking under the simple conceit of its survival-tale premise is something more.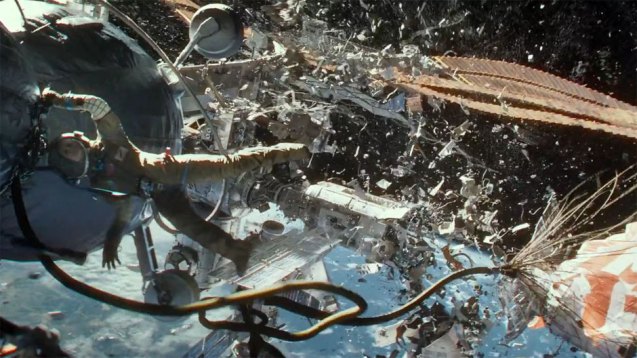 Gravity is the story of a damaged woman who feels untethered in her own life, which means that the movie can also be thought of as one giant metaphor. As the camera seamlessly inhabits Stone's point-of-view for long stretches of time, it's important that the audience identify with her as a person, not just her instinct to survive.
As her situation worsens, the entirety of the plot becomes her ability to muster up the courage it takes to get out of her situation. The screenplay even makes a comment on overly convenient plot devices when one particularly unlikely event takes place. The remarkable thing about this moment is that it too is grounded in Stone's fear.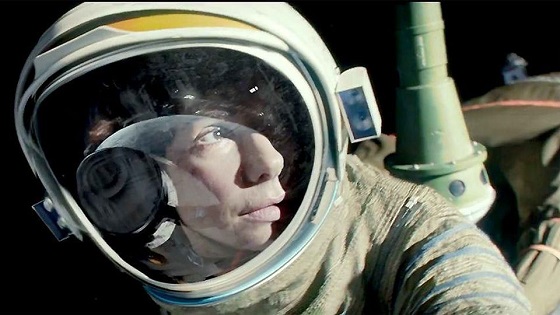 As a thriller, Gravity is in a class by itself, creating tension and action without the aid of the usual bag of tricks. (Explosions, for example, don't make a sound in space.) As a technical achievement, it's also unparalleled, combining the beautiful imagery and feel of floating of outer space with CGI that is so well integrated, it never seems like a special effect.
Its depiction of courage, however, also leaves a lasting impression. Extraordinary circumstances require equally extraordinary behavior—and split-second decision-making. Stone and Kowalski display moments of heroism when it is required of them, but Cuarón doesn't milk them for sentimentality. The little triumphs are always tempered by huge moments of melancholy and doubt, because there is always some more harrowing danger just around the corner.