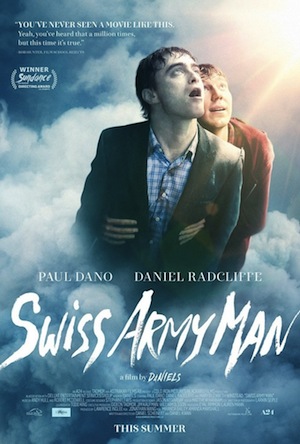 [Solid Rock Fist Up]
If you don't know them already, you should really spend some time looking through the Vimeo page of DANIELS, the directing team of Daniel Kwan and Daniel Scheinert. They've been making all of your favorite music videos and commercials for years and you didn't even know.
Now their first feature, Swiss Army Man, is in theaters, and it is the same mix of silly, wildly imaginative and emotionally moving as their earlier work. It's not a perfect film, but it's a solid first feature from a directing duo with enormous potential.
Go see Swiss Army Man so you can say you knew DANIELS when. Watch my review for KCTV5 below.