Here's my TV review with clips of The Wolverine  on KCTV5′s It's Your Morning.
Here's my print reveiw as it originally appears on Lawrence.com:
Listen to Trevan McGee and I argue about The Wolverine on Scene-Stealers Podcast #100.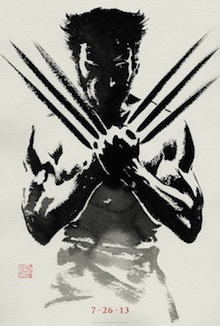 After 2009's bland X-Men Origins: Wolverine, it's refreshing to see Hugh Jackman inhabit the man with the retractable claws and adamantium skeleton in a movie that actually understands his inner conflict.
The Wolverine is a crime drama, albeit with attendant supernatural trappings, set in modern-day Japan. The stakes are much smaller than the typical end-of-the-world superhero threat, and the film is all the better for it. The smaller canvas allows the movie to focus its entire plot around its near-invincible anti-hero's internal crisis.
With his instant healing powers, Logan (Jackman) is nearly impossible to kill, so everyone he has ever loved or cared about will die as he lives on. But for what purpose?
From a plotting standpoint, The Wolverine follows the traditional Western storyline of a stranger that comes to town and gets caught up in the local intrigue. There's a rich old man from Logan's past, his nefarious nurse, his beautiful daughter, a band of ninjas, and of course, Yakuza. But the core of the film revolves around Wolverine.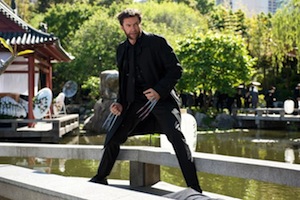 Like Iron Man 3 earlier this summer, The Wolverine gets a lot of mileage by stripping away its main characters' powers to reveal more about the person that surrounds the adamantium skeleton. Jackman turns in a soulful performance, and it's refreshing to see a "superhero" film that isn't merely racing to get to the next explosion.
Director James Mangold (Walk the Line, 3:10 to Yuma) has put together a sturdy film with a couple of atmospheric sequences and at least one truly exciting action scene, even if it descends a bit too far into typical superhero territory toward the end. It is also handsomely mounted, but I can't help but wonder what the movie could have looked like if the visually dynamic Darren Aronofsky (who was originally hired to direct) would have stuck with the project.