This review originally appeared in shorter form on KSNT-NBC, KTKA-ABC, and KTMJ-FOX, Kansas First News.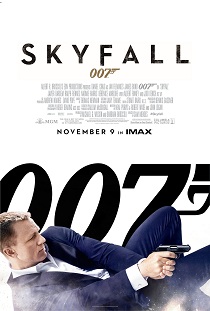 It's the 50th anniversary of James Bond this year, and the world's most famous superspy is back again for another installment in the new movie Skyfall, starring Daniel Craig.
Skyfall doesn't reach the emotional depths of 2006's Casino Royale—Daniel Craig's first outing as MI6 secret agent 007 James Bond—but it features jaw-dropping cinematography and set design, and some of the most exciting action scenes of the entire series.
Oscar-winning director Sam Mendes seems bound and determined to up the spectacle and cool factor this go-around and succeeds on both counts. But at almost two and a half hours, Skyfall might have been served equally by a more compelling plot.
The central figure in all of this is M—played again by Judi Dench—who makes tough choices that put her in the sights of a former MI6 agent-turned-terrorist played by Javier Bardem. The personal relationship between Bond and M is the most significant in the film, and Skyfall revolves around two themes: what true loyalty to your country means and whether or not Bond should continue as an agent.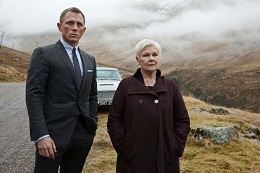 As Bond grapples with these feelings and faces his past so he can have a future, Skyfall is hamstrung by the expectations of what a James Bond movie is supposed to be, even as it pays tribute to them. About halfway through the film, Skyfall forfeits its right to a coherent action plot and slips into the familiarity of a revenge thriller. But the look of the film, courtesy cinematographer Roger Deakins,  is so striking that you may not notice.
There's a little bit of subversion to the Bond formula in Skyfall, and those reflective moments between he and M make the movie more effective.
If the 'evil plot' was as interesting as Bond's mommy issues, though, Skyfall would be a slam dunk instead of a one-point free throw.