This review appeared in slightly different form on the Scene-Stealers Lawrence.com blog, and a video review from KCTV5′s It's Your Morning.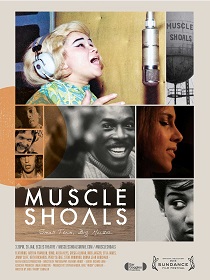 If you're a fan of rock n' roll history, then you've probably heard of Muscle Shoals, Alabama.
The city—thanks to two legendary recording studios and a stable of unique behind-the-scenes talent—is synonymous with soulful authenticity. What you may not know is that the producer and band that backed up Percy Sledge, Aretha Franklin, Etta James, and Wilson Pickett on their breakthrough records, are a bunch of white guys from the sticks.
The new documentary Muscle Shoals, which opens this weekend at the Tivoli Cinemas in Westport (please check out their Kickstarter page to upgrade their projectors to digital and stay in business), posits that the spirit of community forged by the musicians that created this music was part of its magic, and listening to it in the movie, it's hard to argue. The records they created defined an entire genre and hold up today as completely timeless.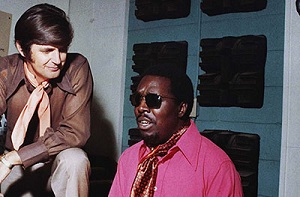 During the tumultuous 1960s, the civil rights movement was at the front of everyone's mind, but at Rick Hall's FAME Studios (and the Muscle Shoals Sound Studio which some of the musicians later branched off into), white and black musicians didn't see color. They played and sang together with a soulfulness and respect for the music that united them all.
The film, directed by Greg Camalier, is a pretty standard documentary full of talking-head interviews and archival photos. It puts the spotlight on the small, economically challenged river town that created the Muscle Shoals Sound and relates its iconic status as much to its environment as its talent.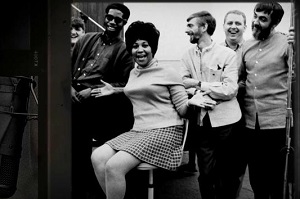 Muscle Shoals doesn't really go into the songwriting aspect at all, which is disappointing considering the amount of songwriting talent that surrounded the Muscle Shoals scene (Spooner Oldham and Dan Penn in particular), but its focus on the production side of things is noble, especially since trying to relate recording style and technique to an unfamiliar audience is a challenge.
Muscle Shoals has a fascinating story to tell, and while it may feel like a history lesson at times—especially to the uninitiated listener— it's probably the best-sounding history lesson ever.