This review of Marvel's The Avengers brings together Scene-Stealers Editor-in-Chief Eric Melin, Aaron Weber and Alan Rapp from DadsBigPlan.com and The Four-Color Freakout Comic Podcast, and Scene-Stealers contributors Trevan McGee and Trey Hock.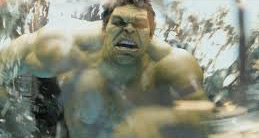 If Marvel's The Avengers straddles the line between earnestness and cynicism do the classic superhero themes of fighting for the greater good and teamwork actually work? The Avengers believes wholeheartedly in its pure superhero aesthetic and director Joss Whedon has put together some spectacular action sequences.
But at least one of our film critics wasn't as enthusiastic as many others have been about Marvel's The Avengers so far. Watch the video to find out who…
Read Eric Melin's full-length review of Marvel's The Avengers.