Check out videos of all my movie reviews on KSNT-NBC, KTKA-ABC, and KTMJ-FOX, Kansas First News.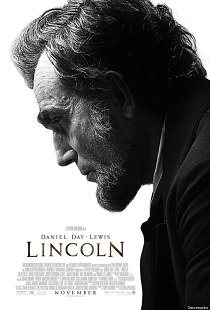 Director Steven Spielberg has been trying to make a movie about Abraham Lincoln for over a decade now, and this weekend the project finally hits theaters.
There are more than a couple extraordinary things about Lincoln. First, there is the sensitive, three-dimensional portrayal of our 16th President by Daniel Day-Lewis, who illuminates the man behind the legend with a subtle yet forceful performance. He may have been 6'4″, but if anything, this Lincoln is quiet and reserved. Even his big speeches — as stirring as they can be — seem like they are coming from a real place and don't carry the booming voice of puffed-up "authority" that you hear from most politicians and pundits today.
Secondly, Spielberg's more overt sentimentality is kept in check, yet he's still able to be inspiring. The movie focuses specifically on the last four months of Lincoln's life, giving us a richer portrait of the President's skills as a politician as he maneuvers for enough votes in the House to adopt the 13th Amendment and end slavery. A more all-encompassing biopic of his life would have moved too fast and felt like highlight reel.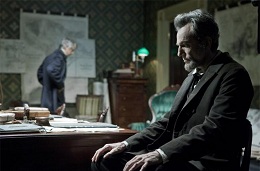 Especially in today's frustratingly gridlocked political environment, Lincoln is timelier than ever. Tony Kushner's remarkable juggling act of a screenplay shows shades of Lincoln's personal conflict with his eldest son, played by Joseph Gordon-Levitt, and his unstable wife Mary Todd, played by Sally Field—but more than anything, the movie gives us hope that government can accomplish great things even as it drags itself through the muck and strain of corruption.
It also takes the time to show a great leader giving thoughtful consideration to problems just as equally as he applies intense pressure. The end solution? Real and meaningful change.
Listen to more conversation about Lincoln on the Scene-Stealers Podcast.