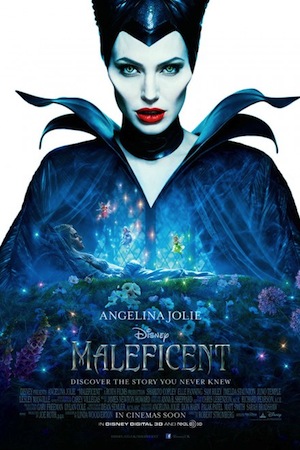 This review of Maleficent appears originally at Lawrence.com. TV review from KCTV5's It's Your Morning.
There's a telling scene toward the beginning of Maleficent, a revisionist retelling of Sleeping Beauty from Disney, the same studio that made the classic fairy tale famous again with its animated version in 1959.
For a brief moment, outside the contrived conflict that surrounds this revenge-turned-sweet story, the young faery Maleficent (played as an adult by Angelina Jolie) doesn't really have anything to do.
She's already met the man of her dreams — a young boy whom she grew close with and has since disappeared into the world of humans — so all she does is fly around Faeryland saying "hi" to everyone while she pines for her lost love.
The next time he sees her, he performs an act of extreme cruelty that alters her life forever.
Huh?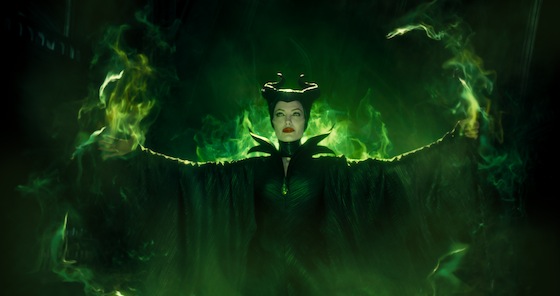 There's several moments in the PG-rated, live-action but heavily CGI Maleficent where the titular character sits around watching other people and waiting for things to happen. That could be because in order to re-invent the Brothers Grimm fairy tale (and original Disney version) from the villainess's point of view, there were bound to be a lot of things that don't make sense, such as believable motivations.
Although it may sound like I'm getting too "deep" for a kid's movie, some kind of internal life for the main character would have been nice. You can't cheat, even when you're aiming for a younger audience. Children can tell when something's amiss in the storytelling department.
The heavy lifting in the character department, then, is all done by Jolie because Maleficent has little more than a couple of thinly developed and somewhat jarring plot points to turn her from innocent faery to malevolent witch.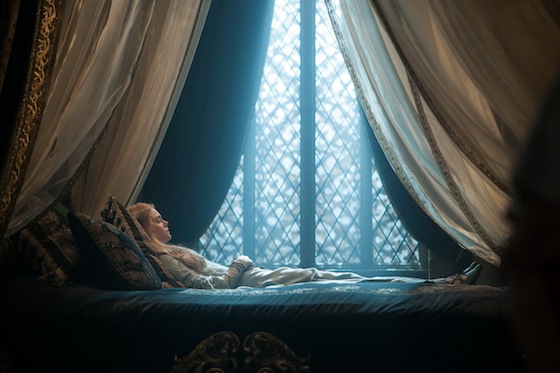 On the positive side, all is not completely lost. Maleficent has its charms, however shallow they may be. Jolie's already angular features are emphasized by Rick Baker's makeup effects and caricatured even further by impressive digital sculpting to recall the classic animated look of the 1959 movie. As Princess Aurora, Elle Fanning is her usual ebullient self, and Sam Riley is credible and surprisingly warm for the barely-there role of Diaval, Maleficent's asexual raven-turned-human companion.
But the script, at least partially written (and endlessly revised, according to reports) by Linda Woolverton (who wrote The Lion King and Beauty and the Beast) leaves the actors and digital artists to try to make movie magic out of nothing.