Clip from KCTV5 Its Your Morning.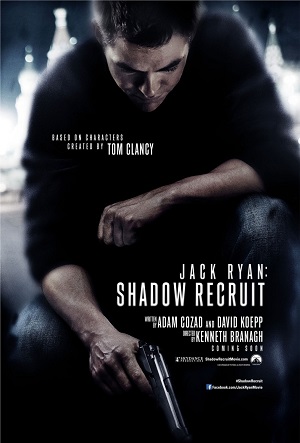 This review appears in shorter form at Lawrence.com:
There are few film franchises as muddled and confusing as the Jack Ryan action series, which Paramount resurrects today with Chris Pine in the starring role as Jack Ryan: Shadow Recruit.
In 1992's Patriot Games, Harrison Ford played retired CIA agent Ryan, who in Tom Clancy's novel, is actually younger than the Jack Ryan that Alec Baldwin originated in 1990's submarine adventure The Hunt for Red October.
By the time 2002's laughable nuclear war "thriller" The Sum of All Fears came around, Ryan had aged backwards once again, played by a baby-faced Ben Affleck.
Jack Ryan: Shadow Recruit solves the hairy timeline inconsistencies by starting over. It is the first movie in the franchise to not be based on a Tom Clancy book. Instead, it's an original story—written and revised by at least five screenwriters over five years—that gives the attacks on 9/11 as the reason that super-smart University student Ryan drops out and joins the Marines. Soon a mysterious CIA man (Kevin Costner) spies Ryan's talent and he's a CIA analyst.
Much like the latest reboot of the James Bond series, Shadow Recruit gives our hero a rich backstory before delving into what you'd expect. The first 20 minutes of the film covers a lot of ground, organically demonstrating Ryan's bravery, determination, and patriotism.
Pine is a big part of that, bringing Ryan to life as a real person—one who gets in over his head and is actually nervous about it, instead of acting like a puffed-up action cliché. You get the feeling that there's a lot more going on behind his steel-blue eyes than mere brawn and instinct, although that's certainly there as well.
Once the action moves to Moscow, director Kenneth Branagh pulls off some seriously tense confrontations and isn't afraid to show Ryan's vulnerability. Sometimes the unerringly fast pace skips over troublesome decisions and cuts right to the chase, for better or worse. Ryan's girlfriend, played by Keira Knightley, is a threat to Ryan remaining undercover, but then the next moment, she's part of the team.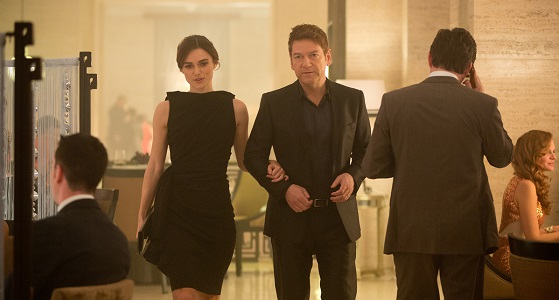 It may be convenient, and its easy to forgive because the operation itself is the best sequence on the film. She gets drawn into an elaborate undercover put-on involving a Russian businessman and nationalist (Branagh), and the whole affair contains one thing a lot of action movies lack—a palpable sense of danger.
It's a shame then that the movie has to wrap up with an anticlimactic race to the finish that's as pat as it is unrealistic. Not does Ryan run rings around everyone else with his miraculous powers of deduction, but it's almost as if he's Captain Kirk, teleporting through time and space to be everywhere at once.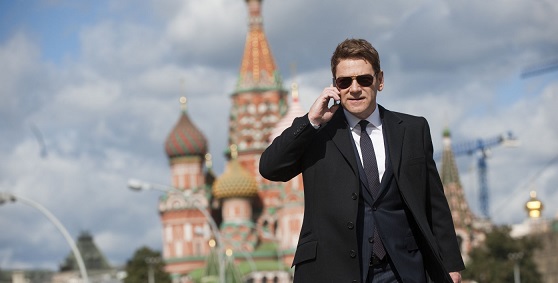 As long as the subsequent films in the franchise avoid turning Ryan into a superhero and keep their plots at least somewhat rooted in reality, the Jack Ryan franchise may stand a fighting chance.
At least they finally have the right actor.