Check out videos of all my movie reviews on KSNT-NBC, KTKA-ABC, and KTMJ-FOX, Kansas First News.
The new Tom Cruise movie Jack Reacher is a well-plotted mystery thriller filled with tough-guy talk, a simmering romance, and exciting action with an old-school kind of bent.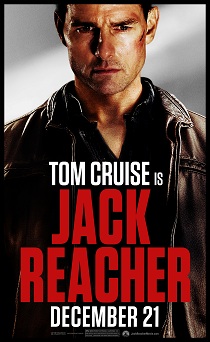 But along the way to becoming the fun, disposable piece of Hollywood trash that it is, it has a scene or two that may turn the stomachs of those still reeling from the tragic school shooting in Newtown, Connecticut last week.
Jack Reacher opens with a rifleman across the street from a public park. The camera takes the point of view of his telescopic gun sight as he surveys the innocent people strolling along in the mid-afternoon. It intermittently lands on various people — a young girl, business woman, a man on a bench, a twentysomething babysitter — before the gunman opens fire, killing five.
The audience I saw the film with earlier this week gasped out loud and then got very quiet. There was lots of seat rustling. It was really uncomfortable, and not at all because the scene was so effective in its use of sound and image. (The breathing of the gunman and the strategic movement and limited view provided by the gun sight created an enormous amount of tension.)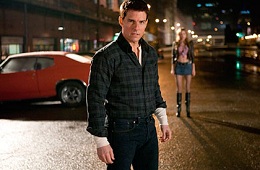 The shooting at Sandy Hook Elementary was still too fresh and it was a wake-up call to the audience, in a very effective and efficient way might I add, to our culture's complete and thorough addiction to guns. The movie goes out of its way to condemn this type of violence, of course, but it was tough to watch at first.
What was also interesting, however, was tracking how my own complicated personal feelings about the subject were negotiating with the movie's simple good vs. evil construct as the movie continued forward. Jack Reacher is based on the popular book series by Lee Child about a mythic figure, a mysterious ex-Army investigator who lives by his own moral code and dispenses justice outside of the law — a brute with a heart, if you will.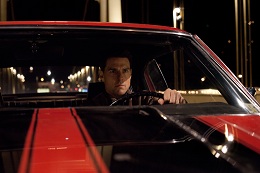 Writer/director Christopher McQuarrie (The Way of the Gun, The Usual Suspects) has created a rousing slice of mainstream entertainment that doesn't take itself too seriously, especially since it seems at least partially designed to strategically up Tom Cruise's tough guy quotient as he turns 50.
Cruise is up to the task of embodying the brooding 6-foot-5 best-selling book character even if he doesn't have the physical stature to back it up, and Robert Duvall, Rosamund Pike, and Richard Jenkins provide ample backup. In a weird bit of stunt casting that mostly works, legendary German film director Werner Herzog plays the film's baddie. Herzog is not much of an actor, but his alternately soothing and menacing voice does most of the heavy lifting.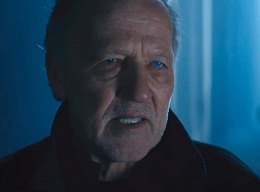 For a film that is so successful at balancing its tone — going from deadly serious to winking absurdity– the ending of Jack Reacher is a bit of a surprise. It isn't the final act of violence that is so shocking, but rather the as-a-matter-of-fact way it is dispensed, followed by a corny bit of Batman-like setup for the sequel.
Gradually, despite even the appearance of a shooting range later in the film, Jack Reacher overcomes its eerie early parallel to the most recent awful public shooting and becomes what it is — a skillfully plotted, disposable mystery that may serve as a launching pad to a new franchise for Tom Cruise.