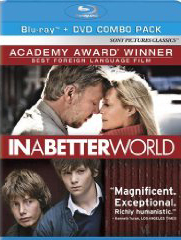 This review originally appeared in video format on KTKA-ABC, and KSNT-NBC: Kansas First News.
Two movies, new out on DVD and Blu-ray now, examine violence in very different ways.
Last year's Oscar winner for Best Foreign Language film, "In a Better World," directed by Susanne Bier, tells the present-day story of a doctor (Mikael Persbrandt) in a refugee camp in war-torn Africa who is faced with the results of brutal violence every day.
His son (played by Markus Rygaard), back home in Denmark meanwhile, is learning to stand up to bullies at school.
But the movie would have worked better if it weren't so obvious and manipulative. About halfway through, it plays more like a diagram of lessons learned than a movie about real people dealing with complicated problems. As it progresses, it just feels more forced.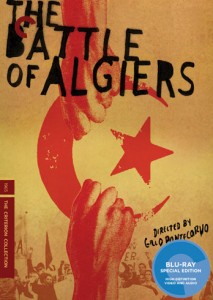 On the other hand, "The Battle of Algiers", released recently on Blu-ray by The Criterion Collection, is a classic and uber-realistic film about modern warfare that feels relevant today even though it was released in 1966.
Nominated for 3 Oscars, in 1967, it won zero — perhaps because it's far sharper than "In a Better World" and its lessons are more difficult to digest.
Ironically, the film is now widely considered to be one of the best movies of all time.
Based on Algeria's struggle for independence in the 1950s, the film depicts rebels using terrorist attacks to combat the occupying French army, who respond in brutal fashion.
Partially because of its documentary style, used so effectively by director Gillo Pontecorvo, "The Battle of Algiers" never gets heavy-handed — exploring the idea of violence as a necessary evil for freedom.
Criterion's documentaries are excellent, including one chronicling the film's unusual production. They also keep you well-grounded in the history of Algeria's fights for independence and feature impressive talking heads like former National Coordinator for Security and Counterterrorism Richard A. Clarke. Spike Lee, Oliver Stone, Julian Schnabel, and Steven Soderbergh also weigh in on the film's style and influence.