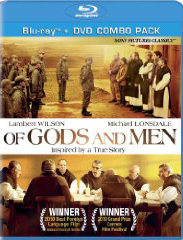 This review originally appeared in video format on KTKA-ABC, and KSNT-NBC: Kansas First News.
Loosely based on the true story of eight Christian monks who cared for the poor and sick in Algeria in the early 1990s, the smash hit from France "Of Gods and Men," directed by Xavier Beauvois, is now out on DVD and Blu-ray.
As a wave of terrorism and religious civil war takes over the country, the movie explores the monks' decision to remain in their monastery living a meager but spiritually fulfilling existence.
"Of Gods and Men" has a slow, introspective quality that gives the viewer plenty of time to mull over the monks' quandary, but it also has a feeling of constant dread.
Extrapolating from real events, the film gives ample time to the danger at hand, but is more interested in exploring the doubt and faith that probably crept over these modern men of religion—even as it was faith on the other side that drove the terrorists to violence.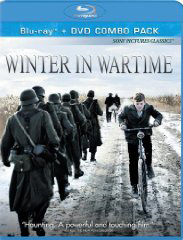 "Winter in Wartime," directed by Martin Koolhoven, also out now on Blu-ray and DVD, takes a look at the Dutch resistance during World War II through the eyes of a 13-year old.
It isn't as thought-provoking or ambiguous as "Of Gods and Men," but it does cover similar ground. Nazis occupy the boy's town and he learns hard lessons about what it means to be a man from his father, who he sees as a compromised man, and his uncle, who appears to be at the edge of the resistance.
"Winter in Wartime" is shot beautifully and it evokes its setting well, but sometimes the movie relies a little too much on plot trickery and not enough on the emotional state of its main character.