This review originally appeared on KTKA-TV and KSNT-TV, Kansas First News.
The funniest movie of the year is out on Blu-ray and DVD this week and is chock full of deleted and alternate scenes, gag reels, and more.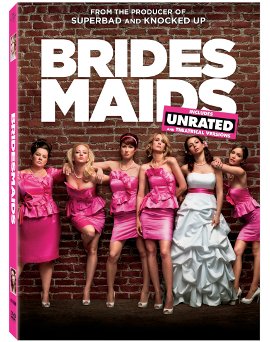 It's clear that Kristen Wiig, who co-wrote and stars in "Bridesmaids," had a ball making the summer's breakout comedy hit.
What also comes through in all the bonus material is how much improvisation the cast did and how expertly the movie was whittled down to only its essential scenes by director Paul Feig.
Even though the movie is extremely funny, Feig always keeps character in mind, so all the humor—as ridiculous as its gets—comes out of situations that many bridesmaids might find familiar.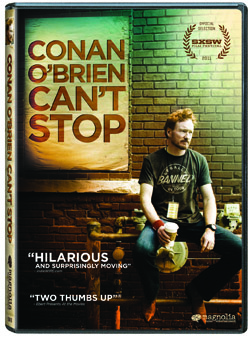 "Conan O'Brien Can't Stop" is a low-key, vérité documentary that follows the comedian on his concert tour, following his nasty breakup with "The Tonight Show."
The movie is pretty standard behind-the-scenes fare most of the time, but kudos to O'Brien for allowing the filmmakers to portray him in a light that's not always flattering.
A commentary track that's even more frank than the film shows that Conan is always performing for somebody, and that maybe it's his need for attention that won't allow him to stop.