This review of The Rover appears originally at Lawrence.com. TV review from KCTV5's It's Your Morning.
[Solid Rock Fist Up]
It may be set in some kind of vague dystopian near-future, but The Rover isn't a sci-fi story at all.
The dusty Australian backdrop, the heightened mood of constant danger, and Guy Pearce's mysterious loner character give the deceptively simple film away as a spaghetti western.
The opening title states that this film, which is nothing if not tense, is set "10 years after the collapse." There's no outwardly futuristic giveaway to further clue us in on this fact, however. It's relevant mainly because it amplifies the characters' naked desperation and complete lack of honor — even among thieves.
The Rover follows the stop-at-nothing quest of one man to get his car back. Pearce's Eric is a sullen bastard who speaks as little as possible, as if he's reserving all his energy to squash the bugs that get in his way. One such bug is Rey (Robert Pattinson), the simple-minded young man at the receiving end of that lack of honor.
Injured in a shootout as part of a gang, he was left behind to die in the sun by his own brother. When Eric meets him by chance, he realizes Rey's connection to the men who took his car and takes him hostage, setting course for their hideout.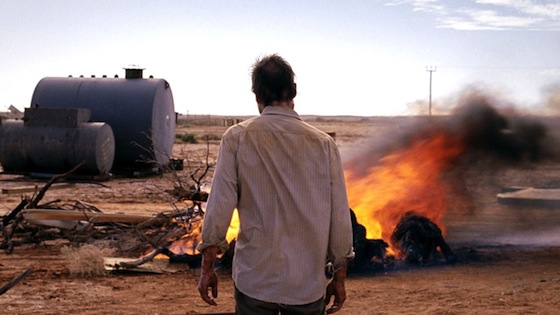 On the way out of the theater, I overheard someone saying that The Rover reminded them of Mad Max. I'm not sure whether they meant the low-budget 1979 original or its 1981 sequel The Road Warrior, but I think The Rover has more in common with Of Mice and Men. Certainly the setting, the violence and the revenge-style plot bring to mind Mel Gibson roaming the Australian Outback, but John Steinbeck's novella has some serious thematic ties that are worth considering. At the end of the day, The Rover is all about companionship.
When things turn violent, they do so with shocking suddenness. This isn't the kind of movie where anonymous "bad guys" are dispatched quickly in thrillingly choreographed, high-stakes shootouts. Death is a one-on-one affair, and it usually happens at close range, even as it comes almost casually to at least one character.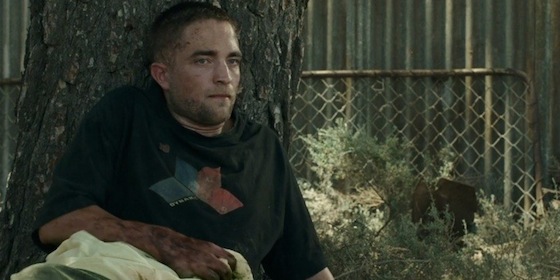 Writer/director David Michôd's previous film Animal Kingdom profiled desperate people as well, exploring the twisted underbelly of a modern-day crime family. Both films are set among the fringes of society and feature young men who challenge the prevailing bleakness of their situation by trying to make real connections with people.
Animal Kingdom earned Jacki Weaver a surprise Oscar nomination as the conniving matriarch, and The Rover features equally strong performances from both Pearce and Pattinson. Pattinson is virtually unrecognizable, while Pearce anchors the film and gives it the hefty emotional weight a story like this needs.
It's not a pleasant movie, but The Rover twists genre tenets to expose the need for connective tissue that lies somewhere beneath the dark depths of men's souls.