This review originally appeared in shorter form on KSNT-NBC, KTKA-ABC, and KTMJ-FOX, Kansas First News.
They may not be have any Hollywood actors in them, but the two movies in today's DVD review are definitely worth checking out.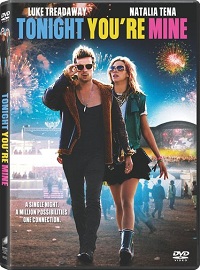 Tonight You're Mine a.k.a. You Instead (2011)
There are a lot of reasons why Tonight You're Mine, out on DVD now, shouldn't work:
The entire movie was filmed in five days during a huge U.K. music festival, most of the cast had to be convincing as rock musicians — and even perform live — and the basic plot is a pretty standard romantic comedy with a completely contrived central conflict.
An American synth-pop star (Luke Treadaway) and a struggling female rock singer (Natalia Tena) get in a fight backstage and are handcuffed together for a night. Of course, they fall for each other, but along the way Tonight You're Mine is filled with colorful characters that seem real and a surprising sense of spontaneity, spurred in part by its backdrop.
Director David MacKenzie has pulled off a movie with the kind of easy charm that most romcoms struggle with.
A Separation (2011)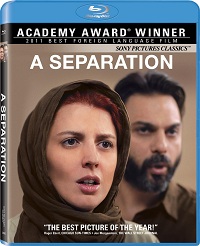 Out on Blu-ray and DVD now is one of the best movies of 2011.
A Separation is a multi-layered drama about two well-meaning Iranian families who are set against each other through a series of unfortunate events and cultural norms. The movie won the Oscar earlier this year for Best Foreign Language Film and it's well-deserved.
It doesn't sound like a must-see from that description, but A Separation is an expertly plotted, riveting drama that takes unexpected detours and raises all kinds of questions about societal and religious traditions.
It's that rare movie that engages both the mind and the heart.
The Blu-ray includes an audio commentary in Farsi with English subtitles from writer/director Asghar Farhadi that discusses locations, shooting the film, the performances, and contains lots of insights about the story. a 30-minute Q&A with Farhadi  is also insluded, as well as an 8-minute featurette called Birth of a Director about Asghar Farhadi's transition from television to writing and directing.
Here's my full-length review of A Separation from March.