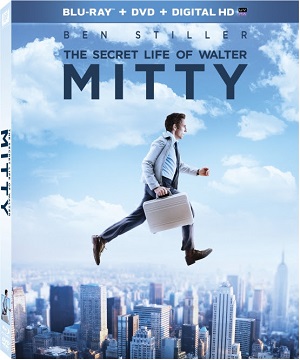 The Secret Life of Walter Mitty (2013)

Ben Stiller's latest directorial effort is the kind of feel-good stories that make good commercials. Things are humdrum for our main character in his day-to-day life, but extraordinary circumstances point him in the direction of adventure.
Suddenly, his life becomes a travelogue set to inspirational folk-rock "alternative" music, complete with helicopter shots of mountaintops and our everyday hero doing amazing things with people in faraway cultures — things he could only have dreamed of.
The problem with The Secret Life of Walter Mitty is that it abandons what made it fun and unique and becomes a self-serious slog. In the original two-page 1939 short story from James Thurber, Mitty has fantastic daydreams and that's the entirety of the plot. In fleshing this out for a full-length feature, the film follows a hollow and predictable kind of routine.
Stiller the filmmaker doesn't do earnest well. The Secret Life of Walter Mitty, with all its product placement and forced conflict comes off trite. By dulling the rough edges of let's say Tropic Thunder or Zoolander, Stiller loses what makes his point of view unique and it comes off like reheated leftovers.
The Blu-ray (which comes with a DVD and digital copy) contains just under 15 minutes of deleted, alternate, and extended scenes, as well a host of short featurettes covering various aspects of production from casting to cinematography that amount to about 35 minutes.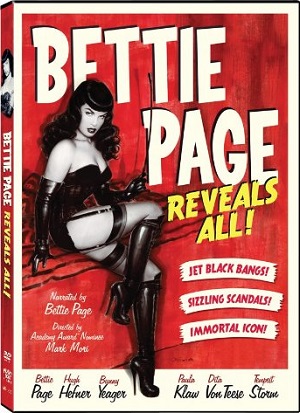 Bettie Page Reveals All (2013)
There are few American icons as subtly influential on our country's psyche as Bettie Page. Everything about her look and style — the jet-black hair, the straight bangs, the innocent, playful enthusiasm juxtaposed with sexy bondage gear — has been imitated and paid tribute to in every possible media since the 1950s.
From the way she's been embraced and mythologized since then, you'd think she must have been a huge movie star rather than the pin-up model that she was. The documentary Bettie Page Reveals All is an achievement in itself because of all the rare footage that filmmaker Mark Mori has collected in one spot.
It is also impressive because it features the reclusive Page (who died in 2008) recounting her own life story (and narrating the film) 10 years before, in audio excerpts of an extended interview.
So why isn't Bettie Page Reveals All a more compelling picture?
Mori hammers home her status as a pop culture icon to a numbing degree and keeps returning to it over and over again. Perhaps this is because parts of Bettie's spotty narration gloss over huge chunks of her life while other portions reduce what might otherwise seem fascinating to one-dimensional levels.
Page herself had a very interesting life. Born to poverty, a victim of sexual abuse, the smile she wore so convincingly in her photos and videos kept these troubling details hidden. But because Mori relies on Page's own words only, the self-diagnosis isn't very enlightening.
The movie is only 101 minutes, but it feels way longer, in part due to choppy pacing. It picks up again once the details of her the nearly 10 years she spent institutionalized come forward. Even then, though, it would have helped to have more perspectives by someone else who was there. Certainly there are other figures from her life onscreen, and plenty of admirers, but Bettie Page Reveals All was a frustrating watch for me and could be for all but maybe her most ardent of fans.
The Blu-ray and DVD extras, however, will likely be a treasure trove for those same people. Over an hour of original "wiggle movies," audio interviews, and outtakes are included, as well as a pin-up gallery that you can scroll through.