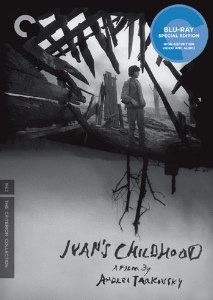 Ivan's Childhood was Russian master Andrei Tarkovsky's first feature-length film. A poetic journey through the life of a young child scarred by war, the film has only grown in stature since its 1962 release, with filmmakers such as Ingmar Bergman and Krzysztof Kieślowski naming it as a prime influences on their work.
The Criterion Collection's new high-definition digital restoration looks incredible on Blu-ray, and a handful of supplemental interviews put this adventurous, assured debut in historical context.
Rather than making a realistic or propagandistic depiction of the Russian effort in World War II, Tarkovsky adapted the 1957 short story Ivan by Vladimir Bogomolov, which focused on the experiences of a 12-year old boy (Nikolai Burlyayev) whose entire family was killed by the Nazi invasion.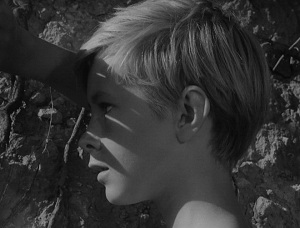 The war-torn setting of the present is constantly at odds with the flashbacks and dream sequences, which feature sunlight and beaches, but both parts of the story are shot with the same deliberate camera movement.
As a result, Ivan's Childhood keeps a consistent tone that matches the point of view of its young character — even in scenes where Ivan isn't present. (One of the most famous sequences in the film doesn't even involve Ivan. Do yourself a favor and scroll down to the video below to see a prime example of director of photography Vadim Yusov's extraordinary work.)
According to the booklet essay by Dina Iordanova, Tarkovsky wanted the film to look as if legendary cinematographer Sergei Urusevsky had shot it. When I read that, I knew I wasn't crazy because I kept connecting the dots between Ivan's Childhood and Letter Never Sent, another recent Criterion reissue (reviewed here), while watching the movie. Urusevsky was the DP on that overlooked Mikhail Kalatozov film, and perhaps more famously on Kalatozov films The Cranes Are Flying and I Am Cuba.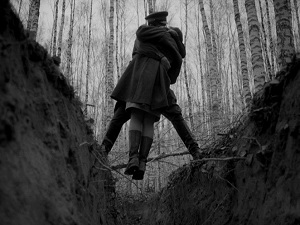 Ivan's Childhood grabs you right away from the opening, when Ivan appears to be flying just on the outskirts of the woods. A rude snap back to reality shows him tired and emaciated, having just come back from a scouting mission behind enemy lines. He acts as if he's an equal of the befuddled Russian soldiers, and demands that higher-ranking officers be notified of his arrival.
Gradually, the full picture of Ivan's life is revealed, but not without some interesting side trips. For as much as Ivan's Childhood shows the horror of war, there's very little actual fighting. Instead, there are surreal touches, like balls of fire raining down from the sky that are as everyday as the soot that blankets the remains of buildings and the scorched ground below them. Then there are the unforgettable minor characters: an old man wandering what's left of his city waiting for his family's return, a pretty nurse pursued through a white birch forest by an aggressive captain.
Pairing these images with fragmented characters and Ivan's single-minded desire to get back in the fray, the result is disturbing and affecting. If anything, Ivan represents the nationalistic side of things — where the Russian WWII movies before this had gone. His officers want to get him out of the war effort and into a military school, but he wants to avenge his mother. Forget the "loss of innocence" theme, Ivan's very existence is at stake.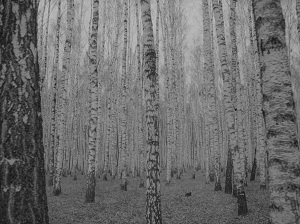 In Ivan's Childhood, I also see links to the films of Terrence Malick (especially The Tree of Life), where whole sequences are meant to evoke some kind of feeling in a poetic sense rather than function as a literal reality. In this way, the movie approaches a truth that closer resembles the way a person's thought process works, giving the audience a closer emotion connection to what's onscreen.
Criterion doesn't have an exorbitant amount of extra features, but the three interviews included on the DVD and Blu-ray are rich and informative. There are interviews from:
Film scholar Vida T. Johnson, coauthor of The Films of Andrei Tarkovsky: A Visual Fugue
Cinematographer Vadim Yusov
Actor Nikolai Burlyaev
Watch this clip to see a remarkable example of Vadim Yusov's camerawork: