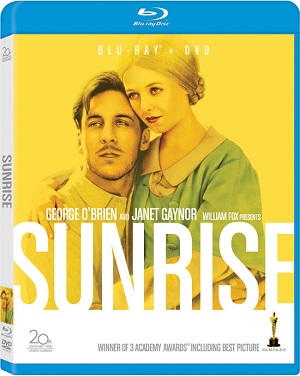 Visionary German director F.W Murnau was lured to America by Fox Studios in 1927 to make Sunrise, one of the most expensive movies ever shot up to that point. The result is one of the acclaimed films ever made, currently #82 on AFI's Top 100.
In fact, in addition to Best Actress (Janet Gaynor) and Best Cinematography (Charles Rosher and Karl Struss), it won one of two Best Picture-style awards at the very first Academy Awards, the long-winded Best Artistic and Unique Production award. (William Wellman's Wings won Best Production.)
Now Sunrise sees a Blu-ray release in America, and boy does this film ever hold up.
Sunrise is a silent film, but it was released during the big Hollywood transition to sound films (a move that stifled camera movement and boundary-pushing narratives for years), so it also became Fox's first movie to have a recorded score with sound effects. The new Fox Blu-ray features two different versions of the movie:
– The Fox Movietone version, which contains the original score, runs 94 minutes, and was created from a surviving print (since the Sunrise negative was destroyed in a 1937 fire) that contains some specks and scratches. 
– The recently discovered Czech version, shown to European audiences at the time, which runs 78 minutes and sometimes features completely different takes altogether from the U.S. version.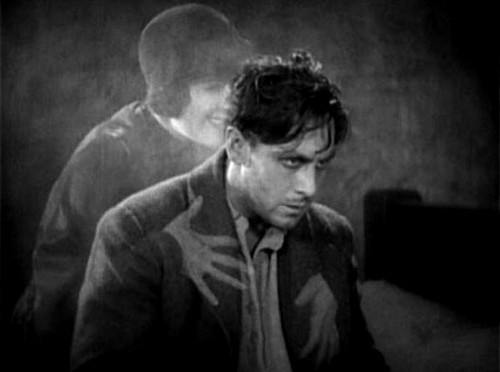 The European version has more contrast and a clearer picture than the softer Movietone version, although it has more obvious film scratching as well. Cinephiles like myself will absolutley want to listen to the commentary by ASC Cinematographer John Bailey on the Movietone Sunrise, in which he explains how the amazing tracking shots and in-camera trick shots were produced and the immense amount of thought and skill that went into the German Expressionist-stylized production design.
'This song of the Man and his Wife is of no place and every place; you might hear it anywhere, at any time.

For wherever the sun rises and sets, in the city's turmoil or under the open sky on the farm, life is much the same; sometimes bitter, sometimes sweet."

– Prologue to Sunrise
Carl Mayer's screenplay for Sunrise, subtitled A Song of Two Humans, is based on Herman Sudermann's A Trip To Tilsit and as you can tell from the quote above, Mayer and Murnau were going for a widely universal theme, something that reaches across all cultures. George O'Brien is The Man, a small-town farmer who is seduced by the otherness of The Woman From the City (Margaret Livingstone). He is coaxed to murder his Wife (Janet Gaynor) but can't go through with it, and the rest of the movie chronicles the couple's reconciliation as they fall in love with each other all over again.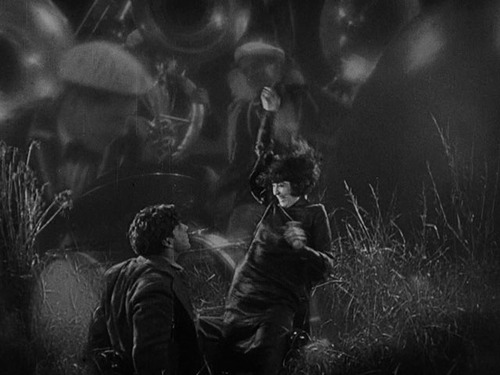 As you can tell from the setup, not much in the way of title cards are needed here. And as Roger Ebert famously said: "It's not what a movie is about, it's how it's about it." How Sunrise is about the redemptive powers of love is the real story here. Murnau deftly balances the changes in tone, going from a deep foreboding to complete bliss, and using Expressionistic techniques like forced perspective, wonky set design, and long shadows to project a huge range of emotion.
Two things jumped to mind viewing Sunrise again: First, it may be easy to take what you are seeing within the frame for granted. That is a compliment itself to how well the movie plays almost 90 years later and how amazing its effects shots were that you don't even think about the fact that they were achieved through such painstaking processes as quadruple exposures.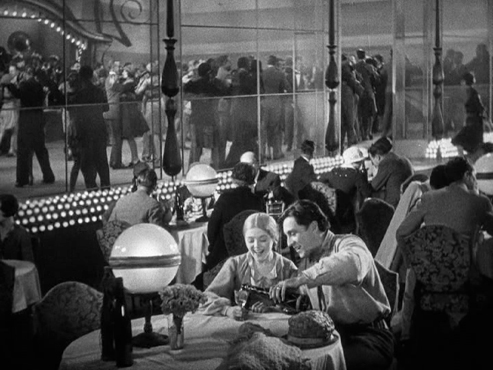 Secondly, its a reminder of how quickly film language developed into something so remarkable in under 20 years and how few modern filmmakers today take advantage of the innovative concepts that Murnau and his fellow silent-film pioneers perfected. Alfonso Cuaron's Gravity is of course the obvious exception this year.
The new Fox Blu-ray of Sunrise, released this week, contains:
– Original Fox Movietone Score (DTS-HD Master Audio 1.0)
– Olympia Chamber Orchestra Score Composed and Conducted by Timothy Brock (Dolby Digital 2.0)
– Original Fox Movietone Version and European Silent Version
– Commentary by ASC Cinematographer John Bailey
– 10 minutes of outtakes with Commentary by John Bailey
– Original Scenario by Carl Mayer with Annotations by F.W. Murnau 
– Original Sunrise Screenplay