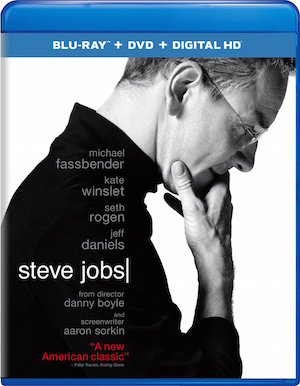 [Solid Rock Fist Up]
Screenwriter Aaron Sorkin adapted the movie Steve Jobs, out on Blu-ray this week, from Walter Isaacson's nonfiction biography. But then, rather than follow the traditional story arc that most modern biopics sport, he did something unique.
It may have been the thing that kept the film from catching on as a mainstream hit, but it's also the thing that makes it way more engaging and interesting than it should have been.
Sorkin concocted a narrative strategy that by its very nature is fictional: He rearranged the people, the events, and the key confrontations in technology icon Jobs' life (played by a fantastic Michael Fassbender) in order to fit them into a stagey three-act play that takes place backstage in the minutes before three of his famous product announcements.
Apple co-founder Steve Wozniak, for example, may not have asked Jobs specifically to give a shout-out to the engineers of the Apple II (as Seth Rogen does playing Woz in the movie) but that request was made often, and it came from other engineers.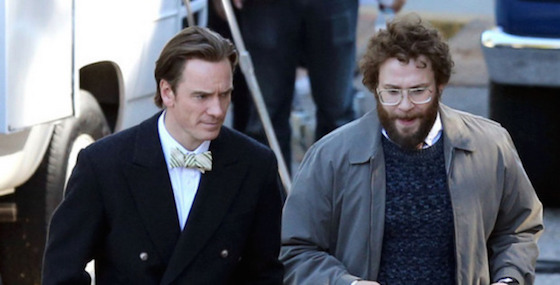 As stagey as Steve Jobs is, it burns with the ring of truth. The actors bring Sorkin's highly stylized and biting words to vivid life, and it resonates on a human level. Steve Jobs is less about technology and more about the drive to succeed — the personal cost of passion, dedication to work, and pig-headed single-mindedness. Critics of Sorkin's Jobs say the real man wasn't like that — at least all of the time.
Sorkin plays fast and loose with the facts, But so did Shakespeare when he wrote Julius Caesar or Henry V or Richard III. I'm not comparing Sorkin's prose with the Bard's, but using a widely known and culturally important figure as a way into telling stories with universal themes is, well, universal.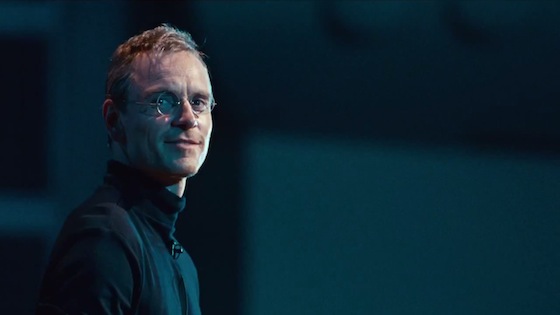 Director Danny Boyle invests the whole affair with a ton of energy, especially considering how dull the palette of backstage rooms and theater auditoriums could have been. On one of the Blu-ray's two commentary tracks, Boyle goes into the technical aspects of shooting Sorkin's script and proves once again to be a thoughtful and funny storyteller.
Another commentary track from Sorkin and Editor Elliot Graham is a bit more dry and has a lot of pauses, but this one delves even further into Sorkin's writing process and how and why the story is structured this way. A 45-minute behind-the-scenes featurette called Inside Jobs: The Making of Steve Jobs is terrific. It's divided into three parts and illustrates where the script strays from Isaacson's book, spends some time exploring the real-life characters and how the actors approached playing them, and the challenges Boyle faced during the actual shooting of the movie.
It would have been nice to see some deleted scenes, especially since Boyle references them in his commentary, but there's plenty of other making-of detail on this excellent Blu-ray release.
Portions of review are modified from my article about the "ring of truth" in movies.