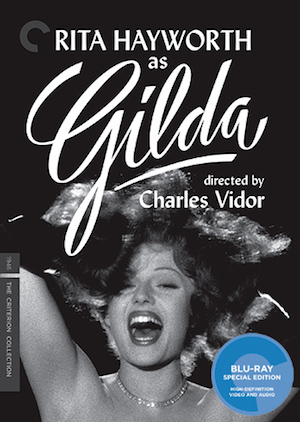 [Rock Fist Way Up]
"Gilda, are you decent?"
With that line from George Macready, the camera cuts to stunning beauty Rita Hayworth, wearing an off-the-shoulder dressing gown, swinging that full-bodied, beautiful head of hair of hers into the frame, and smiling.
"Me?"
The inmates at Shawshank State Penitentiary go nuts. Cheering, hollering.
The rest of America was the same way. It's one of the most legendary introductions in all of film history, and it resonates with good reason. In Gilda, out now in a fantastic-looking 2K restoration Blu-ray from The Criterion Collection that reveals what a anomaly the movie truly was, Hayworth is more than just a luxurious beauty. She's everything.
Trapped between the hatred and lust of two men, she's an object of desire that radiates effortless charm. She sings, she dances, she teases, men fall all over themselves for her, and yet the two men who spend the most time in the presence of this creature — her powerful but insecure husband Balin Mundson (Macready) and his new charge Johnny Farrell (Glenn Ford) — spend an awful lot of time arguing amongst themselves, longing for something that doesn't seem to be there.
If you believe film noir historian and author Eddie Muller (and why wouldn't you?) in the Blu-ray's most fascinating special feature — a 23-minute dissection of Gilda's themes — director Charles Vidor had a very specific answer for that: Mundson and Farrell were in a homosexual relationship. The first time we see Farrell, he's hanging out on the docks in Argentina amongst Navy men when a wealthy man with a cane saves him from a mugger. It's Mundson, of course. What else would a man like him be doing in such a seamy location if not trolling for other men?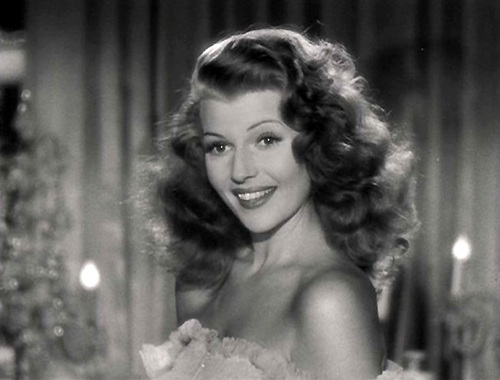 Muller's assertions, based in part on stories from his personal friendship with Vidor's ex-wife (and noir legend herself), the late Evelyn Keyes, throw a lot of light on some of the more vaguely motivated, but highly charged, emotional outbursts in Gilda. For me, the 1946 film has always been a high point of the noir period. The mystery wasn't some kind of detective story, but rather the motivations of these characters who were so fueled by seething rage and passion. It's the perfect example of a post-World War II movie; full of disillusionment and misplaced anger.
Sure, there's an illegal casino, a mysterious cartel, an exotic location, secret police, a torturous marriage, a faked death, and … Nazis (!), but that's all window dressing. Really dark, cynical, shadowy window dressing, but window dressing nonetheless.
The best movies from the classical Hollywood period are the ones that are rife with subtext and sexual innuendo. The limitations of the Hays code forced writers and directors to get creative, and so much of what's really happening in Gilda is buried beneath the surface. I always thought that the suggestive dialogue and inscrutable motivations were just a part of the package, but after seeing Muller's piece on this new Criterion Blu-ray and watching the film again, it's even more fun.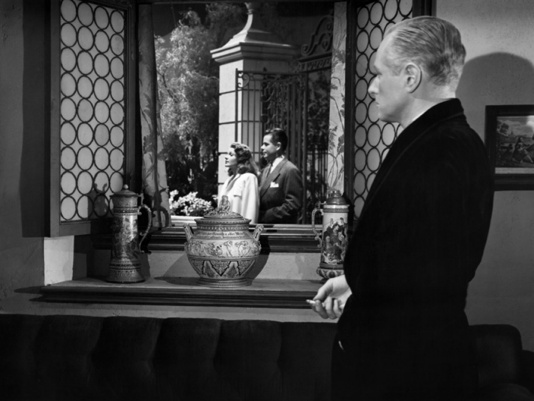 Another fantastic extra feature on the Blu-ray is the 17-minute interview with Martin Scorsese and Baz Luhrmann, who describe their own Gilda and Hayworth-related obsessions.
Also included is a half-hour episode of a 1964 TV show called Hollywood And The Stars called The Odyssey of Rita Hayworth, with a brief history of her career and legacy. It's mostly interesting as a look at how Hayworth was portrayed by the media back in the day. Lastly, a full audio commentary from 2010 by longtime TIME film critic Richard Schickel is also included on this excellent Blu-ray release.