This Blu-ray and DVD review originally appeared on KSNT-NBC, KTKA-ABC, and KTMJ-FOX, Kansas First News.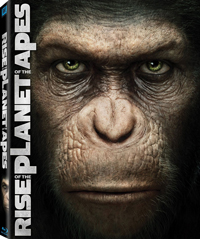 Rise of the Planet of the Apes (2011)
Looking at 2011 before it started, nobody would have predicted that the freshest, most fun popcorn flick of the summer would be a reboot of a series that died an embarrassing death 11 years ago.
Yet against all odds, we have Rise of the Planet of the Apes, directed by Rupert Wyatt, out on DVD and Blu-ray this week. Sure it's got James Franco, but the real star of the movie is Andy Serkis, whose motion-capture computer-enhanced performance as a smart ape named Caesar just won him an acting nomination alongside actors like Nick Nolte and Christopher Plummer, who didn't act standing in front of a greenscreen in a bodysuit.
Rise of the Planet of the Apes is a good mix of a solid sci-fi concept, great character development, and a surprising emotional investment.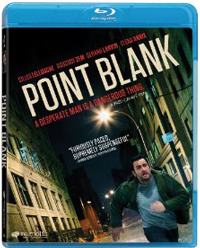 Point Blank (2011) 
Also out this week is Point Blank, a French action movie directed by Fred Cavayé that moves so fast and furiously that you will forget you are reading subtitles altogether.
Point Blank is the classic story of an ordinary man thrown into extraordinary circumstances, as a male nurse gets thrown into a amazingly high-stakes situations faster than you can say "Don't be afraid of subtitles."
Seriously: Don't be afraid of subtitles. This is one fantastic mainstream action movie that is so manic it may leave you gasping for air.