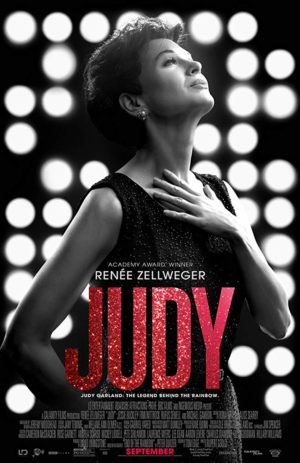 [Rating: Solid Rock Fist Up]
Judy Garland defines Hollywood tragedy, as much as, if not more than, James Dean or Marilyn Monroe. An incredible talent, Garland was reduced to a commodity and packaged and treated as such.
Judy, based on the play End of the Rainbow by Peter Quilter and written by Quilter and Tom Edge, shows the consequences of such treatment – of being drugged rather than being fed, of being trained to be an entertainment machine, instead of being allowed to be a person.
Directed by Rupert Gold, Judy follows Garland (Renée Zellweger) during the last years of her life as she desperately tries to pull her life together so she can have custody of her children.
She takes a gig performing at London's Talk of the Town nightclub, run by Bernard Delfont (Michael Gambon's voice will forever evoke Harry Potter) with Rosalyn Wilder (the no-nonsense Jessie Buckley) doing her best to get Garland on stage.
Zellweger is phenomenal. With the help of what must be a prosthetic tip on her nose and her own tiny physique, Zellweger looks startling like Garland in her later years, particularly when she's in profile or motion. She moves and breathes like her, too – hunching over into the posture that inspired Louis B. Mayer (an uncredited and icky Richard Cordery) to call her his "little hunchback" (not onscreen, that's Hollywood legend). She is the embodiment of frail, just as Garland was in her later years (YouTube has loads of proof).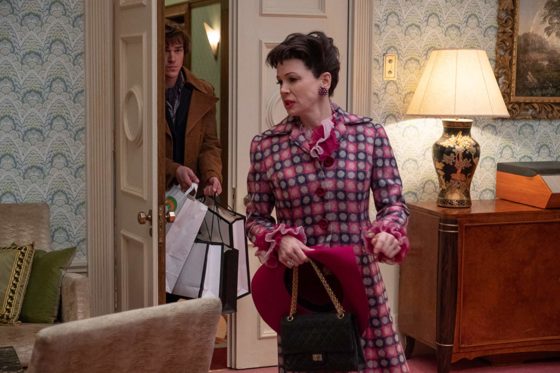 There is incredible tension built as you wait for her to sing, this woman who is such a wreck and can barely function, being played by a woman we haven't seen on screen in a few years.
I won't spoil it here.
And how is that voice?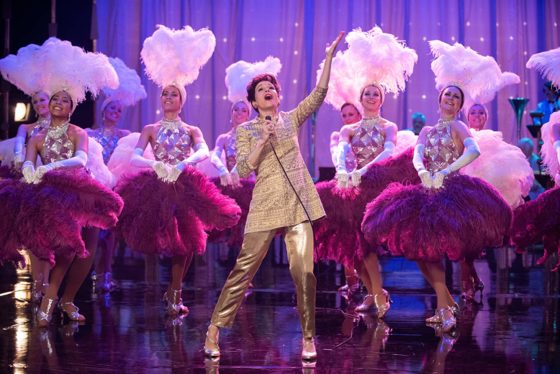 Zellweger doesn't bring the rich, warmth of Garland's younger performances, but she does capture the effortlessness and does quite a good job capturing the singer's later vocal abilities.
That signature song makes a powerful appearance, perfectly underscoring the cruelty of having to sing a song of hope over and over, about something she'd never have.
Of course, some liberty is taken with facts – Garland didn't marry Mickey Deans (Finn Wittrock) until after her stint at Talk of the Town, her kids are portrayed as much younger than they were when this was going on. There's a bit of camp here, but it's expected and kind of fun.
Judy is a cautionary tale about overselling a entertainer. It's nice to think that studios are kinder now, but it still goes on today in other forms (Britney Spears comes to mind). Garland is an entertainer, but she doesn't get to be a person. She can't see her kids. Or have a healthy relationship. Or sleep. Or eat. With all the money she made for people, why wasn't anyone invested?