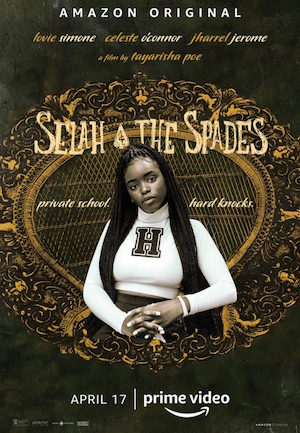 [Rating: Solid Rock Fist Up]
Compared to other high schools, things are quite different at the Haldwell School for Boarding and Day Students At this prep school, random cliques have been replaced by organized factions… five of them exactly.
Selah (Lovie Simone), the head of one of the factions is confident, bold, and your vice supplier for booze, pills, powder, and fun. Selah and the Spades are interested in pushing others to their limits, even if they are unaware of what it is. This cinematic debut by director/writer Tayarisha Poe takes classic teen scenarios and flips them in a way that leaves you wanting more.

The order of the school's politics are also flipped at Haldwell by the arrival of the innocent-faced sophomore, Paloma (Celeste O'Connor). Her arrival and acceptance by Selah brings a new dynamic to the Spades, especially with Spades co-head, Maxxie (Jharrel Jerome, Moonlight) and the Bobbies lead, ironically named Bobby (Ana Mulvoy-Ten). There are pranks, parties, power struggles, and since they're teens, a lot of drama.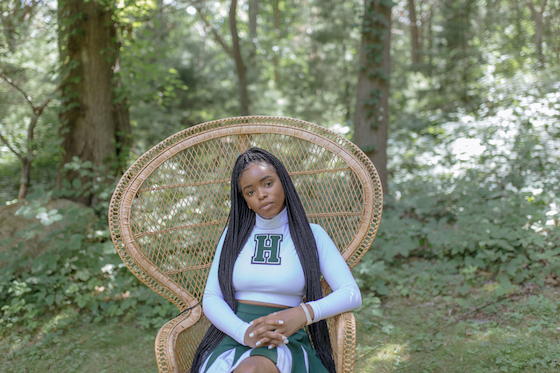 There's a cinematic rawness to the film reminiscent of Less Than Zero. Editing cuts are interspersed and frantic at times, perfectly matching the scenes where it's used. There's excellent use of score and camera work, especially toward the end of the film. Poe does an excellent job at fleshing out her characters, especially Simone's as the lead. This is complimented by strong performances by a group of fresh-faced young actors.
Although I would've liked to have seen more storylines from the other faction heads (and the underused Jesse Williams as the school's headmaster). Lovie Simone truly shines here. Whether she's heading the spirit squad or mentally battling with her mother (Gina Torres), she carries every emotion whether fake or real right on her face. Selah's "When You're 17" speech is powerful, brass, and unforgettable. She breaks the fourth wall as if she's addressing every one of us to check ourselves as we watch.

In these unprecedented times, this film is a breath of fresh air we all need. I was pleasantly surprised and have already started to sing the praises of this one (Twitter: @jointhespades).
This one is a great piece of art all around.