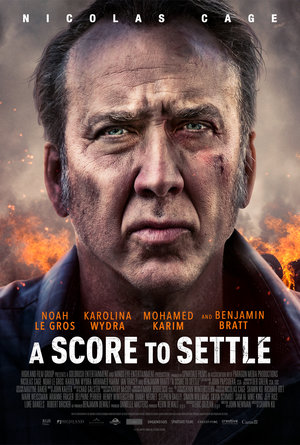 [Rating: Rock Fist Way Down]
Seeing Nicolas Cage billed at the top of a film these days evokes a certain reaction.
The man who made Leaving Las Vegas and Adaptation now does movies the viewer can often expect may be bad as a whole, but at least hope for an over-the-top performance from Cage.
That's what I was expecting heading into A Score To Settle. The premise is pretty run of the mill: Frankie Carver (Cage) is released from prison after serving 19 years for a crime he didn't commit. An ex-enforcer for the mob, he took the fall for his boss with the promise of getting paid and that they'd take care of his family. The mob, shockingly, only held up their bargain for half of what they promised.
Carver is released from prison early because he's diagnosed with an insomnia-like disease. The doctor doesn't give him very good odds, basically telling him that if he doesn't fall asleep, he'll die. So, with the clock ticking on how much time he has left, he decides to do two things: make amends with his son Joey (Noah Le Gros), and get revenge on his former mob buddies.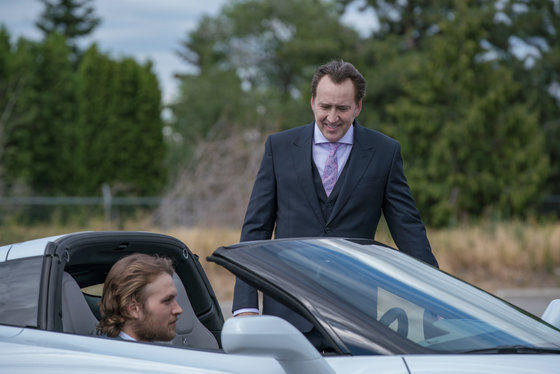 That's what drew me in. If I was going to watch a Nic Cage movie, there better be a revenge element because that means I get crazy Cage. Right? And he's dying and doesn't sleep too, which means he's strung out and has nothing to live for. These are all the elements of a classic "un-caged" performance. Unfortunately, we don't get to see that side of Cage. His performance was very subdued, one of the many flaws of this movie.
Another flaw: nothing makes sense. The characters and plot are constantly contradicting themselves. Take, for example, Joey and Carver, who can't seem to figure out if they want to fix their relationship or point out each others' flaws.
There's also Carver and Simmone (Karolina Wydra), the prostitute who says she doesn't get personal with clients, then backtracks and tells him everything about herself, including her real name, information about her son, and where she lives. You know – those minor life details that shouldn't be shared.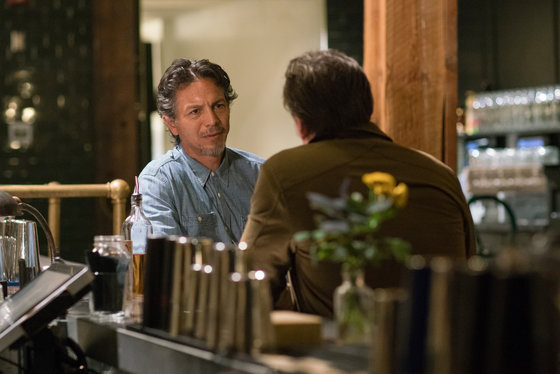 There are two "big" twists in this film. Don't worry, just because I didn't like this movie doesn't mean I'm going to spoil it. But when they happened, I was neither shocked nor did I care because, along with the gaping plot holes, the screenplay and its dialogue poorly establishes the characters. If these people aren't given any depth, I'm going to be less invested.
So, to sum up: the story is bad, the acting from everyone is bad, the dialogue is bad and the music is bad…well, more confusing because the filmmakers made some strange selections with the pairing of songs and scenes.