Which "Wolverine" ending did you see? Weigh in here.
Watch our on-camera movie review with clips here.
The thing that made Bryan Singer's "X-Men" and its first sequel so compelling was that the team of superheroes known as the X-Men were not superheroes at all, but mutants. Born with special powers, they were looked at as outcasts and wretches by society. That and the government's rush to legislate mutantkind were potent allegories for any number of prejudices.
The script for Brett Ratner's "X-Men: The Last Stand" continued this theme, offering a "cure" for mutants that stripped them of their powers, but the movie also reveled in corny dialogue and moved too fast to be very cohesive. It was a passable, yet disappointing conclusion to the series.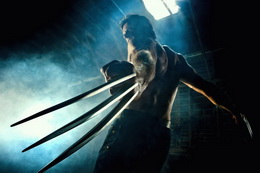 Gavin Hood's prequel "X-Men Origins: Wolverine" is fast too, clocking in at 107 minutes. It seems so worried about maintaining a breakneck blockbuster pace, in fact, that it skips out on drawing any kind of emblematic story or character-building in favor of VFX-filled action sequences that effectively amount to nothing. And even the action is mishandled, because some of the sequences have choppy and confusing editing. Only two of the major set-pieces are remotely memorable.
As a dumb action movie, "Wolverine" has its fair share of eye-popping (and remarkably violent for its PG-13 rating) fight scenes, but a tale that covers this much ground (he and his brother were born in the 1830s) should have a broader scope. Instead, Hood rushes from action scene to action scene without taking any time to set up any one of the large number of new mutants that arbitrarily drift in and out of the movie. Even though each scene takes place in a different locale, there's also no feel for the settings or what they mean to anybody. Like "The Last Stand," "Wolverine" is intent on cramming the film with as many mutants as possible to showcase more digital effects.
The closest that the film gets to developing anything in the character department is with the relationship of the Wolverine (Hugh Jackman) and his brother Victor Creed, or Sabretooth (Liev Schreiber). An inspired opening shows the duo fighting in every war from the Civil War to Vietnam, utilizing their near-instant mending powers, superhuman strength, and animal-like claws to inflict maximum damage on the enemy. It's a great example of what the film fails to do for the rest of its running time. The montage shows a rivalry developing and a wedge being driven between them that will continue throughout the rest of the movie, which takes place in a roughly modern (apparently Wolverine is responsible for the Three Mile Island disaster of 1979–WTF?) setting.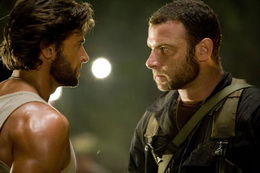 Once the two meet up with Major William Stryker (Danny Huston), who commands a secret group of mutants for the government, cringe-worthy dialogue and bad acting start to become noticeable. Will.i.am (best known as a member of The Black Eyed Peas) is particularly wooden as John Wraith, a teleporting friend of Wolverine's, and his one big scene is all but ruined by his stilted and distracting performance. Taylor Kitsch plays the New Orleans thief Gambit with an on-again-off-again Cajun accent that's about as realistic as his character's motivation. A scene with a kindly old couple in the woods and a cameo by a certain X-Men leader are poorly handled and best taken in for their unintentional comic effect.
The screenplay, written by David Benioff and Skip Jones, is basically an overheated melodrama and the plot puts everybody where they need to be to set up "X-Men," but it also contains enormous gaps in logic. Wolverine's brother calls him Jimmy (his family called him James), but we never hear how he got the name Logan, which everybody else calls him. After learning that Gambit had escaped Stryker's compound and couldn't be found, the film cuts directly to a scene where Wolverine finds the notorious gambler in—guess where—a New Orleans casino! Dominic Monaghan plays a character named Bolt, or so IMDb tells me. I wouldn't really know who he is because he's onscreen for a minute or so in the background before we're meant to care about him in another short scene later.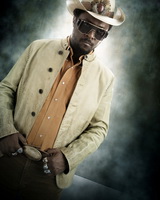 "X-Men Origins: Wolverine" has no consistent tone, weaving from failed comedic scenes to ones sucked dry of their inherent drama. Hood also misses out on any chance of drawing any bigger allusions. In keeping with the Holocaust imagery form the Magneto backstory, Stryker could have been more like infamous Nazi doctor Josef Mengele, experimenting on human subjects for what he believed to be the good of his country. That comparison can still be drawn at surface value, but the movie does nothing to explore the twisted morality or any of the ethical issues that arise.
Even Wolverine, that compelling steel-clawed amnesiac from "X-Men," is reduced to disheartening black and white terms. There's plenty of talk about his bestial nature, but rarely an actual glimpse of it. Merely having an origin story at all takes much of the mystery out of the character, but neutering his inner conflict in favor of inconsequential fight scenes is an ill-conceived mishandling of him from beginning to end.
What made "X2," "Spider-Man 2," and "The Dark Knight" such powerful films was their ability to combine real-world themes with fantastic elements while never losing sight of what makes their characters unique and compelling. "Wolverine" turns its tortured anti-hero into a cigar-chomping cliché and it's just sad.