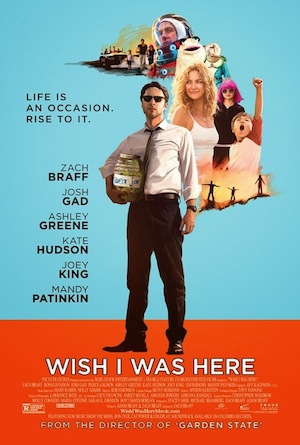 [Minor Rock Fist Down]
It's not actually fair to compare one film to another. Even if it is the same writer/director/star. But it is inevitable in a situation like this. I'd like to say that Zach Braff has come a fair distance from his days as an awkward, quiet, twenty-something going through life as a twenty-something actor in his debut feature Garden State, but that would be a lie. His new film, Wish I Was Here, started as a high profile Kickstarter Campaign, a little over a year ago. He pitched the film to his donors as a companion, but not sequel, to his previous film. What we got, is a beautifully shot, but meandering extension of Garden State.
The new film centers on Aidan Bloom (Braff), a day dreaming, out of work actor that is forced to home school his children, when his cancer-ridden father (Mandy Patinkin) can no longer pay for them to attend a Jewish Private school. Bloom is also unexplainably struggling with his marriage to his beautiful and supportive wife Sarah (Kate Hudson). While that is so much more than enough, his father's declining health forces him to reconnect with his brother Noah (Josh Gadd), who has his own blossoming relationship forming with Ashley Greene.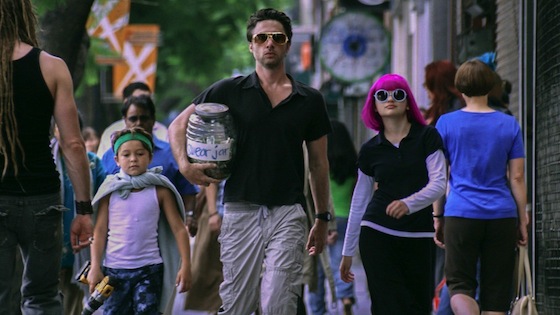 The fundamental problem with the film lies in the plot. Nothing bad happens. It's all a pretty relatable narrative: disease of a parent, being a parent, career struggles, the never-ending journey to find oneself, etc. The issue is that he crams so much in, trying to make it about every character, rather than concentrating on one or two of them, which results in very little development in any of the characters. Instead we have several actors going through their characters' motions, and no time to see them grow throughout.
There is one exception.
Joey King, the young actress that plays Grace Bloom, Braff and Hudson's daughter, really knows her way around her character. She makes the most of all of her screen time, twists and turns, and her struggles with being an 11 year old girl that is pulled out of Private School to be home schooled by her out-of-work actor father. There are flaws in the script she is given, but she leaves you wishing the film were all about Grace.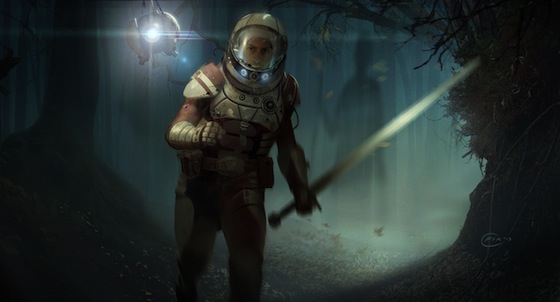 I'm not 30, so I guess it's possible I have not yet reached the point in my life where I am visibly angry at everything for no reason in particular. That is until my life falls apart and I rediscover what's really important. For now, all I have is my disappointment that the strengths Braff displayed as writer, director and star of Garden State, are still just strengths. They have not developed the way they could have.