Whitney Mathews has co-hosted our video reviews several times with me and she also blogs at her namesake website www.whitneymathews.com. She saw this flick while I was at "Transformers: Revenge of theFallen," and we're happy to reprint it here. Here's Whitney:
My Sister's Keeper is the latest project from Nick Cassavetes (Alpha Dog, The Notebook) and stars Abigail Breslin, Sofia Vassilieva, Jason Patric, Evan Ellingson, and Cameron Diaz.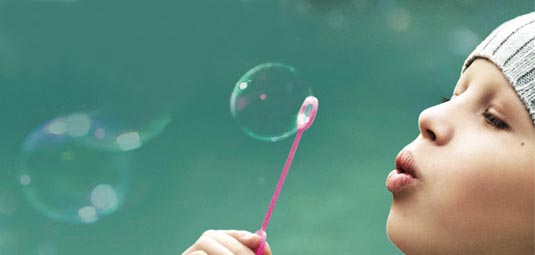 Adapted from Jodi Picoult's popular novel, the story centers around 11-year-old Anna Fitzgerald and her older sister Kate. Kate has a rare form of Leukemia, and Anna is a test-tube baby genetically engineered by her parents and doctors to save Kate's life. Since birth, Anna has donated blood, stem cells, bone marrow, etc. to keep Kate alive. But, she doesn't want to do it anymore, so she sues her parents for the rights to her own body (this is known as medical emancipation).
First, don't go see this movie unless you want to cry for two solid hours. I mean waterworks the entire time. I think I even saw the uptight security guard at the critics' screening with a tear in his eye. However, you will laugh between emotional breakdowns.
The easy way to go with this movie is to say it's about a fractured family, but it's deeper than that. It's about the sacrifices the family has made that lead them to this crossroads. Sara Fitzgerald (Cameron Diaz) quit her job as a lawyer to take care of ailing Kate. Son Jesse (Evan Ellingson) faded into the background while Kate's well being took priority. Father Brian (Jason Patric) became a sole provider and peacemaker. Anna gave up her physical health.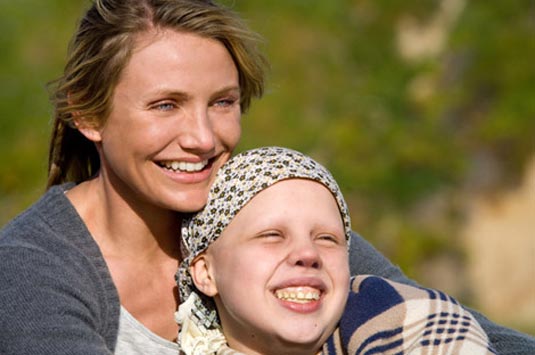 Abigail Breslin shines, as usual. Her ability to play young girls in such a modern way always blows me away. I pray she doesn't start partying and doing cocaine, because if she keeps her head on straight, we'll see great things from her in the future.
You could call this Sofia Vassilieva's breakout movie role. The transformation she went through as Kate (physically and emotionally) showed her versatility. A scene that amazed me is her monologue about accepting her inevitable death. Waterworks.
Finally, two snaps in a Z formation for Cameron Diaz. This is not a glamorous movie. Diaz is not the usual perfect, perky 20-something we're used to seeing. She's a worn out, desperate, and determined mother. Wearing very little makeup, bulky sweaters, jeans and a disheveled ponytail, the former supermodel is hidden. She's no Meryl Streep, but this could be the performance of her career.
Alec Baldwin and Joan Cusack add more emotional bulk to the story as Anna's lawyer and the judge in her case. Thinking about Joan Cusack always makes me smile. She'll make you smile in this movie, too.
For those who've read the book…the ending is NOT the same. I was waiting to see the audience's reaction as the story wound down, and I got taken. If you've read the book, you'll be disappointed in the way it ends. If you haven't, you'll cry your eyes out for two hours and leave thinking you saw a pretty decent flick.