Director Matt Reeves has done something truly spectacular with War for the Planet of the Apes. The third (and final?) installment in this reboot series is not only an emotionally dour thrill ride, but has once again highlighted the brilliance of Andy Serkis, whose performance as Ape leader Caesar proves to be the exclamation point on an argument that he has brought to life one of the greatest characters in recent film history.
Picking up a few years after Dawn for the Planet, the humans are getting desperate. The virus that fueled the apes evolution is now rapidly turning humanity into mindless beings, nearly completing the turn of the tide that began with Rise of the Planet in 2011. Caesar doesn't want anything to do with this ongoing war, but continues to fight for his ape family. But after an attack on his home, he goes out on a path for revenge that even the normally level minded leader may not be able to come back from.
Let's talk about Andy Serkis. Can we get this guy an Oscar, please? Serkis is the heart of the Apes trilogy and it has everything to do with the genuinely soulful performance he delivers despite being masked by CGi, which is also brilliant, by the way. Serkis deserves at least some sort of nomination not only for what he does here, but what he has done over the course of this trilogy, emoting an emotional connection a lot of actors are incapable of.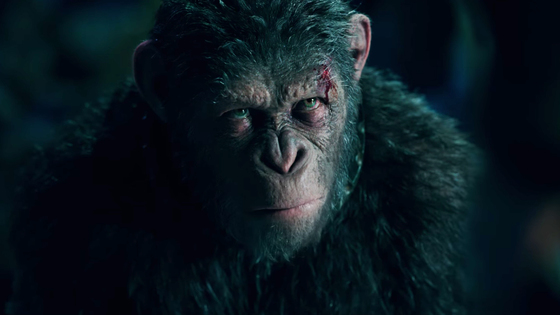 Woody Harrelson stars as the human antagonist. The leader of what appears to be one of the last groups of humans, his own personal losses are fueling his rage against the apes as he embarks on a violent quest to kill Caesar and eliminate the ape threat. It's a reflection on the state of humanity today, how we fear that which we don't know and would rather destroy and eliminate in order to maintain whatever false superiority we have rather than to understand another position or concede that we may not be the superior race. If it sounds depressing, it is. But there is a bit of humor to be found in all of the doom and gloom thanks to Steve Zahn who provides some much needed comic relief as Bad Ape.
The dramatic effectiveness is attributed to Reeves' dedication to creating a story that is both relatable and presents a compelling argument with two sides that are equally as agreeable as they are deplorable. The movie is an amazing visual achievement, blending the state of the art motion capture effects with the practical to create this world beyond the world we once knew. In fact, the digital effects are so amazing at times they border on being too disturbingly realistic. It's one thing to watch the Avengers mow down a bunch of faceless CGi alien warriors, but watching the torture and violence committed against the apes becomes hard to watch at times.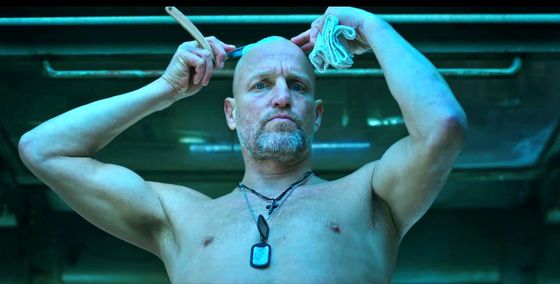 War for the Planet does something interesting. In addition to bringing an end to this story, it continues to plant the seeds for future movies, which may ultimately be a remake of that classic original flick starring Charlton Heston. Remember in Rise of the Planet, there were new reports in the background about a lost space mission. Now those connections begin to come into focus a bit more with nods to some characters including the human child Nova (Amiah Miller) and Caesar's youngest son Cornelius. This could very well be the final chapter — or not.
And then there is Michael Giacchino's score punctuating the emotion and desperation while evoking riffs reminiscent of the original score from the 1968 original. It may be one of his finest scores of his still young and already illustrious career.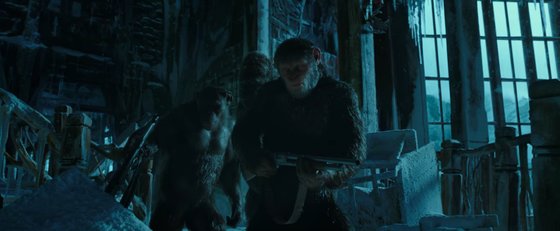 It's not all roses. First of all, at the risk of sounding like a broken record, this movie is way too damn long. At 2 hours and 20-ish minutes, War for the Planet may test some audience members' patience, thanks to a woefully slow second act that very easily could have been sliced, diced and condensed without losing its message, helping to set up what really is an incredibly thrilling finale. At times, the film plays the emotional strings a little too hard, hitting a few moments the feel a bit on the repetitive side. But that being said —
War for the Planet of the Apes is a stunning achievement, breaking down the barriers and pushing past the misconceptions that all remakes are evil. The final act of this trilogy etches its place in film history as not only one of the greatest remakes of all times, but maybe one of the greatest trilogies ever.