The Holocaust took a horrific human toll in both casualties and emotional scars that will last forever. Two movies coming out this Oscar season (and a third—"Defiance"—next month) are haunted by the spectre of this shameful event, although each takes a very different approach.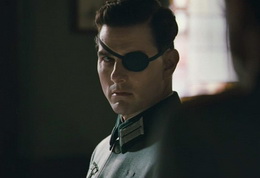 "Valkyrie" recounts the true story of two attempts by German officers to assassinate Adolf Hitler during World War II, specifically the plots headed by Claus von Stauffenberg. One of the biggest problems of "Valkyrie" is that there is hardly a whiff of German culture to be found. First weirdness: American-accented Tom Cruise plays a man named von Stauffenberg. Second weirdness: British actors Bill Nighy, Tom Wilkinson, Kenneth Branagh, and Terence Stamp, who play other Germans, all have European accents. The notion that Cruise and his fellow officers are against Hitler isn't hard to swallow, but a little bit of perspective and character would have been nice.
Instead, director Bryan Singer ("X-Men," "The Usual Suspects") approaches this sensitive material as a strict procedural. It's almost as if we are joining part two of a miniseries already in progress: "After the attack on Poland in 1939 offended his conscience and his deeply held religious convictions, and the 1941 Russian invasion produced hideous mass executions, von Stauffenberg's resistance against Hitler becomes a pact with others who also believe the Führer is seriously deficient in military leadership." Of course, I learned that online and not from the movie.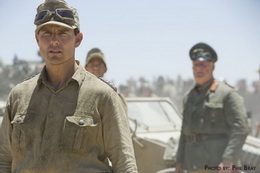 World War II and its moral ambiguities are merely the backdrop for an inconsistent suspense plot about the planning and implementation of these unsuccessful attempts. It is interesting to learn about the German Resistance, but "Valkyrie" offers nothing in the way of context; nothing more than a History Channel documentary or an "Unsolved Mysteries" re-enactment might offer. There are no political or ideological distinctions between these men other than to what degree they are willing to risk their own lives to overthrow Hitler. Although Singer does manage to pull off a couple pretty tense situations, "Valkyrie" is a pretty stiff and unemotional affair.
Click here to read Part Two, a review of "The Reader."