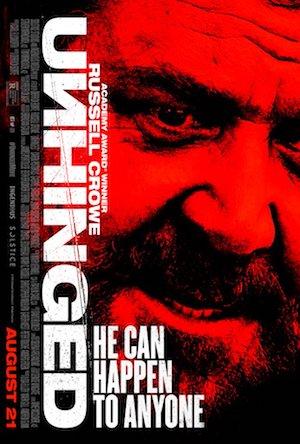 [Rating: Minor Rock Fist Down]
Let me be among the first to say: I'm glad to see movie theaters starting to re-open. As the world starts to adopt it's "new normalcy," movie studios are starting to set new theater premiere dates for their summer movies.
First out of the gate is Unhinged, a modern-day psychological thriller, starring Academy Award winner Russell Crowe (Gladiator), who is really having a bad day behind the wheel. From the opening credits on, this film really focuses on the aspects of the anger and road rage that's prominent in today's society. But what happens when that stress is pushed too far?

In the promotions for this movie, it's touted as "one of the greatest thrillers" of recent times. I would correct that and make it "one of the greatest STRESSORS" of recent times. This one is an edge-of-your-seat experience but not in the way that's exciting. It's frenetic and intense but lacks the depth needed to make it a great ride. There's a message trying to be portrayed here but, without the depth needed of the antagonist character, it's lost in tropes and moments of uncomfortable energy.

With the script given, all performers turn in very good performances, including Caren Pistorius as Rachel, and Jimmi Simpson as her friend/lawyer. After seeing Crowe in award-winning performances, it's sad to see him just mail it in for this performance. His grunt is more memorable than what he was working with, so I don't fault his effort. While coming in at brief (and forgiving) 93 minutes, I wish there was more texture given to his character so I could care more about his vile actions.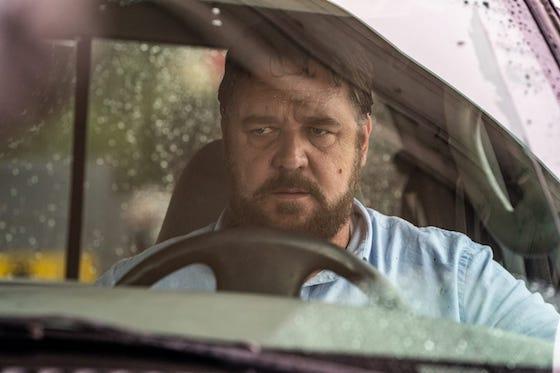 This film is unapologetically violent, at moments when you least expect it. Despite not being a very good movie, I'm sure many will flock to the theaters to see it and many may come away pleased with it. It's been awhile since we had something new to see. And I think that will be enough for most.