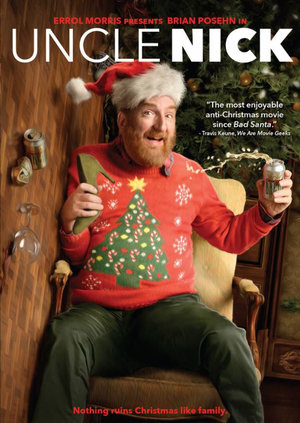 [Rating: Minor Rock Fist Down]
There's a joke where you tell someone to ask what the most important thing in comedy is. While they're asking, you interrupt and say "timing."
Timing is key in comedy. And sadly, Uncle Nick might suffer from the worst timing ever.
The story follows perennial drunk Nick (Brian Posehn) as he spends Christmas day with his family — Cody (Beau Ballinger), a brother he despises and a Michelle (Missi Pyle), a sister who tolerates him. Cody recently married the wealthy Sophie (Paget Brewster) and is a stay-at-home trophy dad. Throughout the night, Nick hits on his brother's stepdaughter Valerie (Melia Renee). She's not innocent, she goes along with it because she knows it upsets her mother.
I mentioned timing above because the family takes place in Cleveland. Throughout the night, Nick narrates the tales of the monumental mistake that was the Cleveland Indians 10-cent beer night in 1974. He explains the promotion was used to pack fans into the stadium, but quickly turned sour for the major league team, just like his day at his brother's house on Christmas. Nick compares himself to the sports teams of the city he grew up in, They're both losers and will always be losers.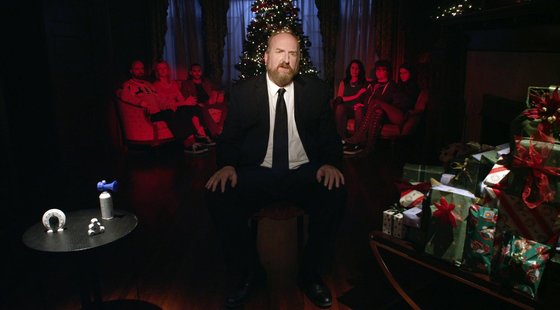 Except, not this year. The Cavs won the NBA Championship in June and as of Monday night, the Indians are a game away from becoming World Series champs. Now that could change, but the point is this movie suffers from bad timing. Nick isn't even as worthless as his favorite sports teams anymore.
Being a raunchy Christmas movie, the obvious comparison Uncle Nick will get is to Bad Santa. What worked for Bad Santa was that not everyone was bad. The kid, the girlfriend, the store manager. They're all good people who, maybe, kind of, just wanted to help Willie. Because Uncle Nick takes place in one day, we only see the bad in everyone. Except his sister, but is she just being nice because it's Christmas?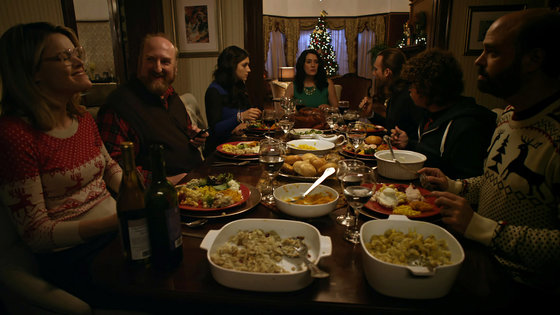 At a brisk 80 minutes, Uncle Nick gets to the point quickly. Posehn has a few hilarious moments, but I wish the material was stronger to show off how funny he could have been. The bigger question that goes unanswered is how does Errol Morris, Oscar winner for The Fog of War, see this and say, "Yes, I want to serve as executive producer." That would probably make for a better movie. Does Morris have a twisted sense of humor? We'll never know!
Uncle Nick is available across digital platforms and on Dark Sky Films Blu-ray and DVD today, Nov. 1, 2016.